Why did you decide to become a chef? "Growing up, my dream was to be an artist and to work in a creative industry. I started out hating the idea of becoming a chef. When I was in high school, I specialised in art and creative writing, but my father disapproved of my dream. He recommended that I become a chef, and because he had deep relations with Japan, from studying at Tokyo University, he sent me there after my military service.
"Twenty years ago, the culinary industry in Japan was booming. South Korea's gastronomic industry was weak back then, but now, Michelin stars are pouring in. I hated being a chef because it was so tough: the hours were long; I had to stay in a boiling hot kitchen for most of the day; people in the kitchen shouted at each other to communicate. I didn't like it. However, I persevered and started to love my job because people started to love my food."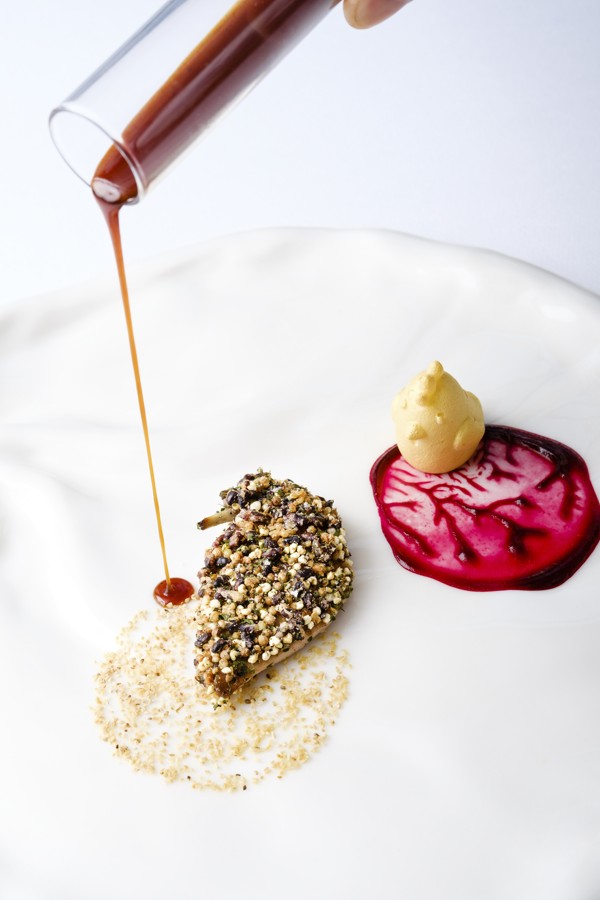 Describe your cuisine and style. "My culinary concept is called 'hybrid fusion'. It's a term I coined and it revolves around combining Japanese and French techniques with the best Korean ingredients. When I opened Ryunique, three years ago, the local customers went crazy because the dishes I was offering were considered ahead of their time. It was a 'selfish style', as some called it, because my products reflected my vision. Our presentation and embellish­ments are modern, but we focus heavily on a traditional palate, although we don't label our dishes as being traditional Korean cuisine. I am Korean, so it is inevitable for me to include Korean influences, such as kimchi, into my dishes.
"Ryunique was able to earn a spot on Asia's Best 50 Restaurants [list], so I got exposure and was able to keep improving my restaurant and culinary work to be both accom­mo­dating to the palates of my customers and still be able to keep my unique style."
Corey Lee: Korean-American chef who can't handle spicy food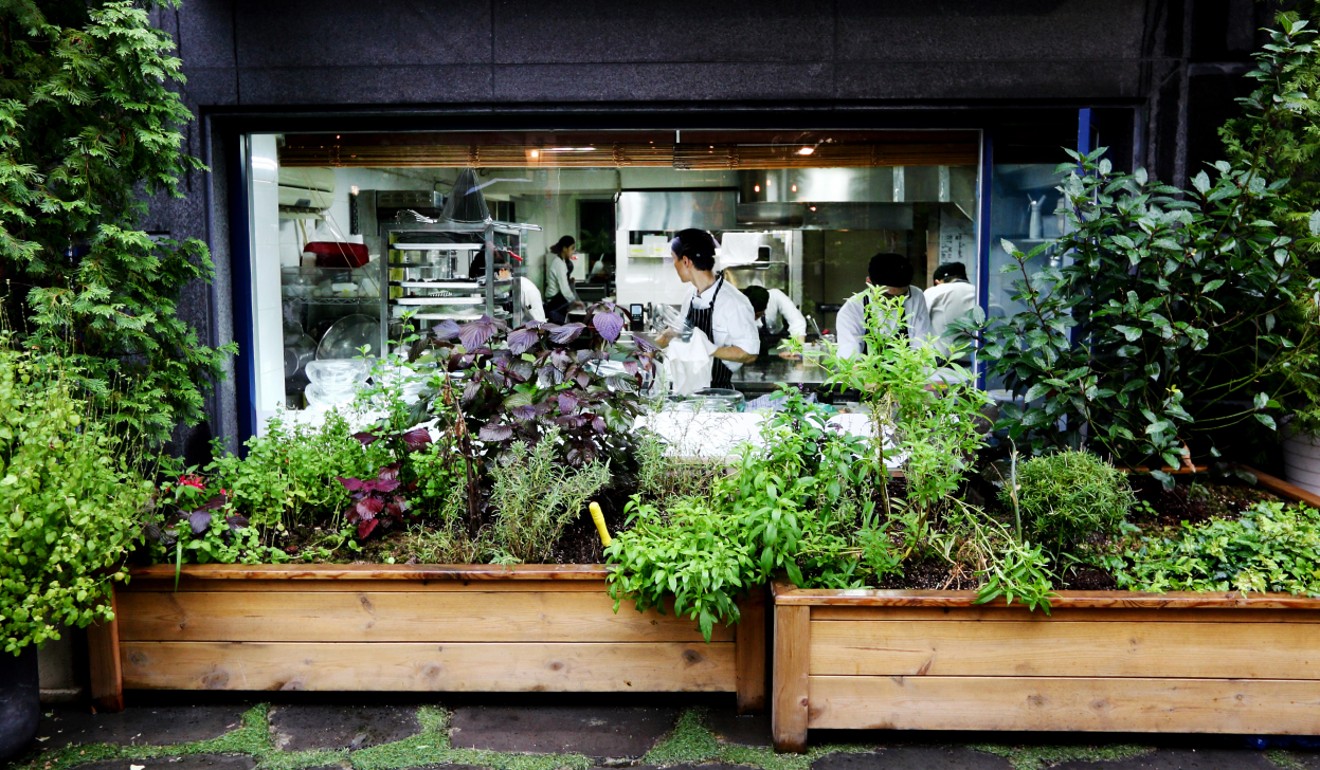 How has working in cities around the world inspired your culinary styles and techniques? "I trained for five years in Tokyo, worked in Sydney for a year, and in London for two years. The cultures and philosophies behind the culinary styles are what I try to incorpor­ate into my own dishes. After I returned to Korea, I fused ideas, flavours and tech­niques that I had accumulated from the cities that I had studied and worked in. I particularly admire Japan's culinary culture – chefs there are artisans and perfectionists. When I went to Japan, I learned their meticulous method of slicing up sashimi. This is something that Western cuisines don't focus on – they make purées and sauces, and then plate up the outcome."
I work on a tight schedule and often have no time to eat [laughs]. Time is precious, so I often just drink cold water and eat food that can be made quickly, such as Spam and fried egg with ketchup
What inspires you? "Everything! Daily life experiences, my mother's recipes, talking with friends, art and movies. My culinary aesthetic is inspired by the complementary colour wheel, which is the basic foundation of design. I also take inspiration from contemporary painters such as Andy Warhol and Damien Hirst, and keep an open mind on how art and creativity around me can influence my culinary works."
How do you develop a dish? "I try to keep two words in mind: 'pure' and 'perfection'. I will come up with an idea with my research and development team, and then visit farms and producers. For two days, my R&D team and I drive 1,500km to visit these local producers and select the best produce for my ideas. We compile a map that introduces various ingredients from each region of Korea. Seeing these farmers working hard motivates me, and I try to incorporate these emotions into my dishes."
How army life gave Korean chef behind Jungsik brand his passion for food
What do you eat for comfort food? "I work on a tight schedule and often have no time to eat [laughs]. Time is precious, so I often just drink cold water and eat food that can be made quickly, such as Spam and fried egg with ketchup."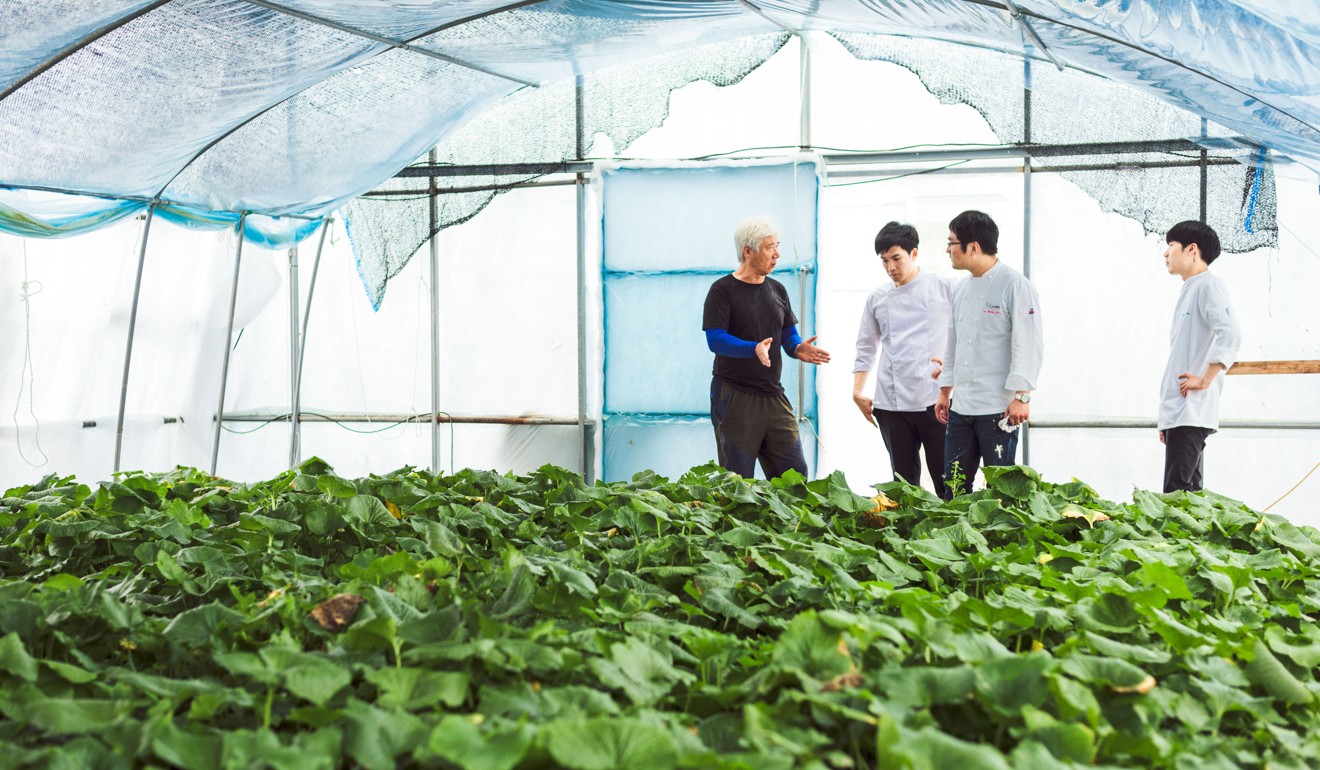 What countries do you like to visit for food? "I go twice a year on a food trip, to places like Hong Kong, Japan and Singapore. My favourite food is sushi, because it is very inventive, and sensitive in its aroma and presentation. I also like seafood, so I'd love to try local seafood here in Hong Kong."
Any plans for expansion? "It is a goal of mine to open a branch in Hong Kong. There is history to Hong Kong cuisine, so I'd like to also fuse that with Ryunique's style."
Secret Seoul: the South Korean capital's hidden gems that only locals know
If you were not a chef, what profession would you choose? "I would probably be working as an analyst. I am like my father, who was a marine biologist – very analytical and logical."
What do you do in your spare time? "My hobby is cooking! My life is dedicated to food and making food. Some­times, I drive to the countryside for a trip, and also exercise because being a chef is physically demanding. Tennis and kendo are two of my favourite pastimes."