In the introduction to his cookbook, Semplice: Real Italian Food – Ingredients and Recipes (2014), Dino Joannides writes about how proud he is of the popularity of Italian food while lamenting how that same popularity has led to a decline in quality.
"Italian food is characterized by its extreme simplicity, with many well-known dishes having very few ingredients. However, it is its very simplicity that some­times obscures the most important element in Italian cooking – the understanding and sourcing of ingredients. It is quality that lies at the heart and soul of Italian cooking.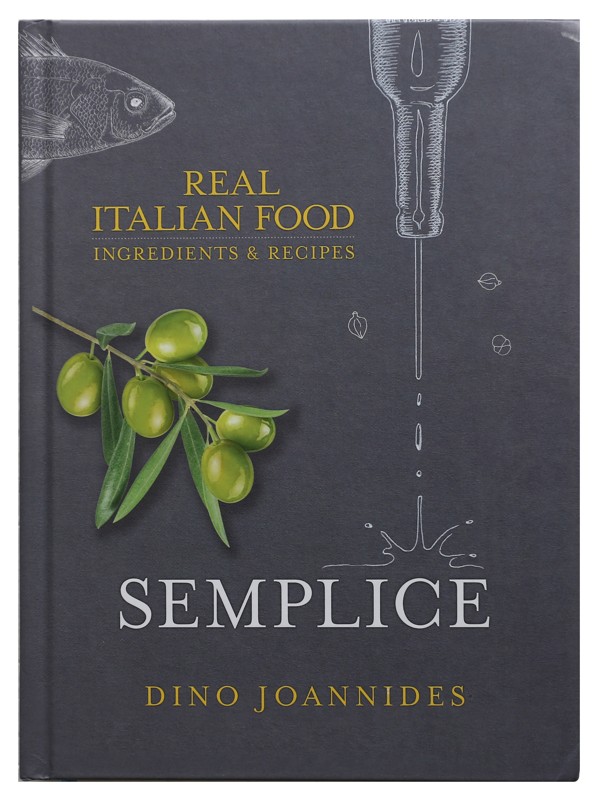 "Over the 30 years or so that I have been working in and cooking Italian food, I have watched as industrially produced, over-pasteurized pasta using poor-quality eggs and flour has become the norm. Today, as John Mariani observes in his book How Italian Food Conquered the World, Italian food is the most popular in the world, but with popularity comes commerce, and with commerce comes ubiquity, and with ubiquity, very often, comes mediocrity. Brilliant marketing and mass production has led to almost all Italian ingredients, including such staples as olive oil, balsamic vinegar, cheese, cured meats, canned toma­toes and, indeed, pasta, being available on the shelves of retailers large and small the world over, to such an extent that otherwise discerning consumers no longer know what is good and bad because they have never tasted the good."
It should be obvious from the "Ingredi­ents and Recipes" part of the book's title that there's an emphasis on what goes into the dishes; in a book of more than 500 pages, you would expect far more than just 70-plus recipes.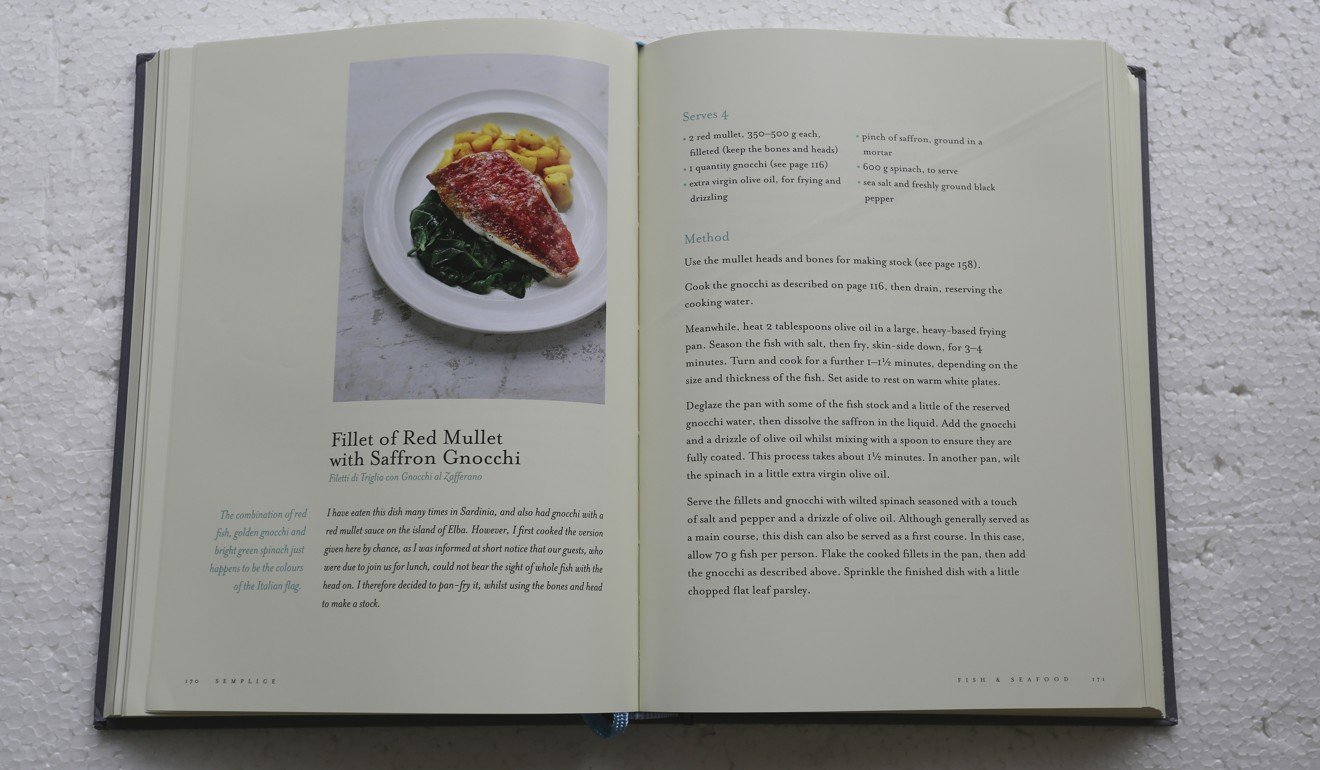 The subjects Joannides writes about include the evolution of Italian cooking; history, tradition and preservation; and equipment and ingredient staples needed for the preparation of the dishes in the book. He also gives the history and regional provenance of each of the recipes.
The recipes include spaghetti alla carbonara (for the egg yolks, Joannides specifies that they be "fridge cold" and "ideally from marigold-fed chickens for a beautifully rich colour"); asparagus risotto; truffled anchovies; spaghetti with grey mullet bottarga; fillet of red mullet with saffron gnocchi; sea bass baked in salt; bollito misto (he writes that the English name of the dish – mixed boiled meats – "does not do justice to what is one of the great Italian meat dishes"); pasta with black chickpeas and raw tomatoes; pistachio pesto; and Mantuan almond crumble torte.