You do a lot of guest-chef appear­ances. What do you do when you arrive at a new restaurant? "When I write the menu, two months ahead, I include main ingredients like abalone and lobster but, when I get there, I like to add local vegetables. If I go to the market and find interesting ingredients, I buy them even if it's the first time I have used them."
When did you know you wanted to be a chef? "When I was three years old. My maternal grandfather was a chef, but when I was young he was already retired. He lived in Tokyo and I lived in Osaka, so every summer holiday I would stay with him for about four weeks. I loved to visit him and we would go fishing and he would cook for me. He would take me to Tsukiji market, and buy ingre­di­ents and make Japanese cuisine. I loved this food so that's why I decided to be a chef."
Cooking for me is an easy way to make people happy. My guests thank me every time and pay me money. It's the best job!
What attracts you to Japanese cuisine? "I knew some basics because my mother taught Japanese cuisine for house­wives and I helped her. I liked learning about Japan, Japanese culture, and cooking for me is an easy way to make people happy. My guests thank me every time and pay me money. It's the best job!"
You studied English in Britain when you were 19. What was that like? "I lived in Eastbourne, near Brighton, for 10 months. Fortunately, my landlord was a chef so the food I ate wasn't as bad as people say.
"English families have the same menu every week. On Sundays he would make roast lamb and, with the leftovers, make shepherd's pie on Mondays. Tuesdays he made teriyaki chicken – he got that recipe from a previous Japanese student. On Wednesdays the landlady went to bingo, so we had spaghetti bolognese. Thursday I can't remember, but Friday was always fish and chips, and Saturdays I usually went to London with my friends."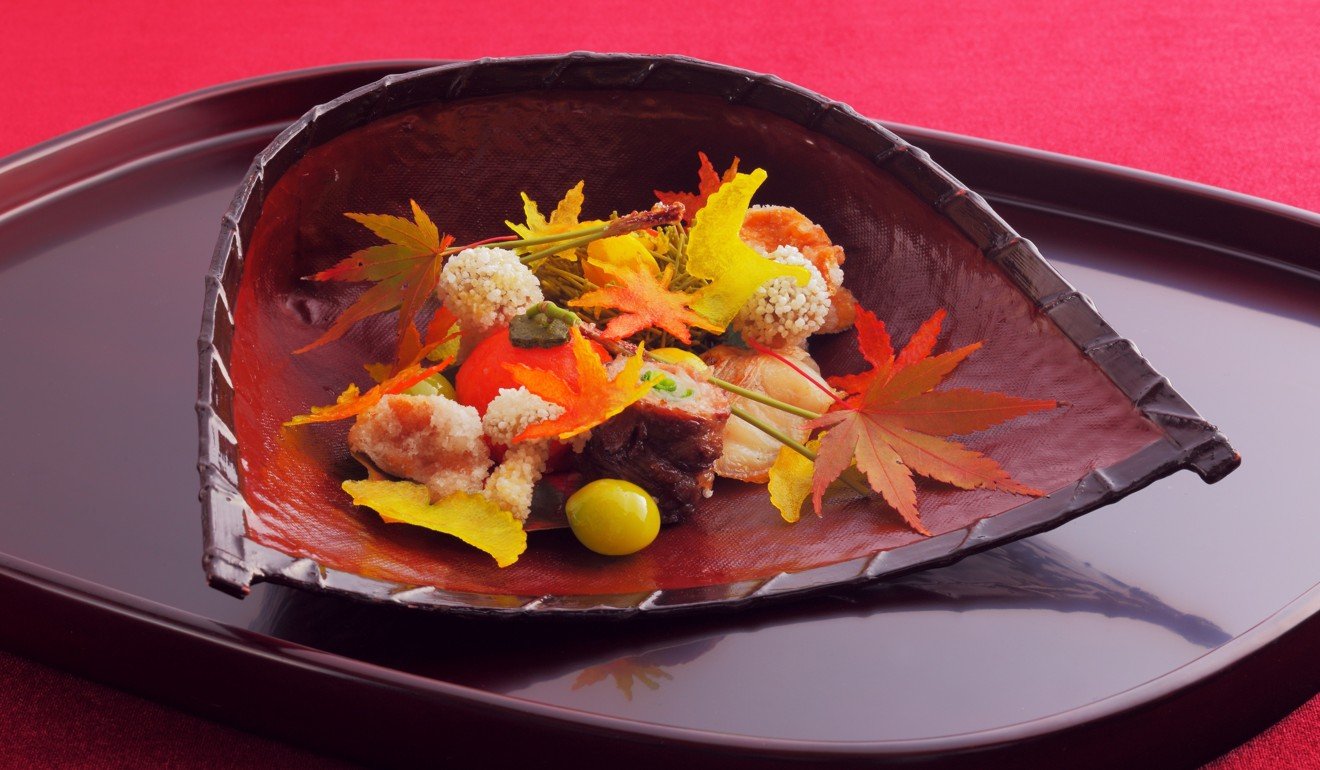 Describe Kyoto cuisine "Kyoto was the capital city, so many cultures were born there, and there are many ceremonies. The menu changes each month, based on ceremonies, ingredients and seasons. Nowadays, many young chefs forget this and guests don't expect traditional, non-expensive ingredients.
"Every autumn I make steamed potato. One of my guests said: 'I paid a lot of money. Why am I eating a potato?' I want to keep the culture authentic even though my restaurant isn't in Kyoto. Many rich people live in Ashiya [which is about 65km to the south­west of Kyoto], and they know a lot about Japanese culture."
Why chef-owner of one of Tokyo's most exclusive restaurants is opening a Hong Kong branch
What was your reaction when your restaurant was awarded two Michelin stars in 2010? "I was very surprised. So many of my guests and suppliers gave me flowers – my restaurant was filled with flowers. For Japanese chefs it's not a goal to have Michelin stars. I care about my guests more. Even if I get three stars, if I don't have guests in my restaurant, that's a big problem. If my restaurant was in Tokyo or Kyoto, more foreigners would visit. What's changed [after being awarded the stars] is that because I can speak English, I get invited overseas."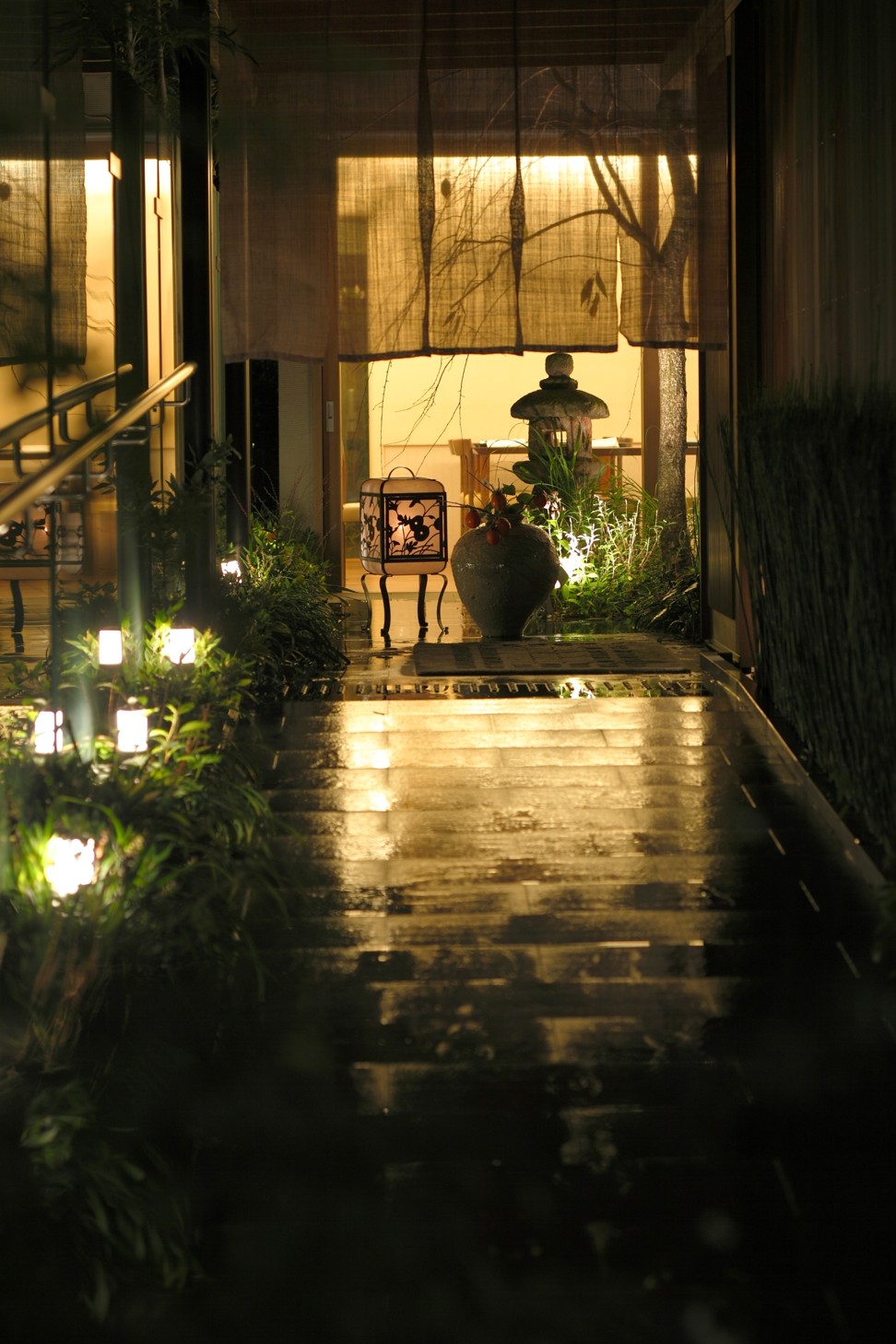 How interested are the younger generation in cooking? "Few kids these days want to be chefs. It's the same problem all over the world. It's very difficult to find good chefs and service staff. Many Japanese chefs like me are scared about keeping our culture and passing tech­niques to the younger generation, so we started a project to teach Japanese cuisine in schools.
"After the second world war, the United States govern­ment stopped [Japanese] kids from starving by providing powdered milk and bread because the US wanted to sell flour to Japan. Now we are seeing people eat 50 per cent less rice than 50 years ago. If we lose rice, we lose the dishes that go with rice, and so we lose our culture. Kids don't want to eat fish with bones, and would rather eat ramen or yaki­niku. When I ask them what they know about Japanese food, they only answer sushi.
"I go to school kitchens and make Japanese cuisine and teach the staff how to cook nutritious food. The government helped us for five years and now the programme has been running for six. We have more than 60 chefs all over Japan taking part."
Some of Hong Kong's top Japanese chefs reveal the secrets behind their signature omakase dishes
Do your children cook? "My eldest children are girls aged 24 and 20, and the boy is 19 years old. They all know how to cook. The boy has a good sense and told me he wanted to be a pastry chef but now he's in high school and, six months ago, he said he doesn't want to be a chef any more."
Kazuo Takagi recently presented his dishes at Whisk, in the Mira Hong Kong.