Is cooking in your genes? "My paternal grandfather was a chef at a restaurant in Guangzhou, but he passed away when I was young. My parents moved to Guangzhou for business and my grandmother looked after us kids. She and other family members told me my grand­father cooked Shun Tak dishes and custom­ers thought they were very good."
A life-changing moment in a Hong Kong restaurant for a California Chinese chef: he discovered congee
Did you always want to be a chef? "No, but I knew what tasted good and what didn't. When I graduated from high school, I wanted to be a policeman, but they weren't taking applications that year. My father was a land developer. He said maybe I should learn cooking so that I can go abroad and present Cantonese food to other countries."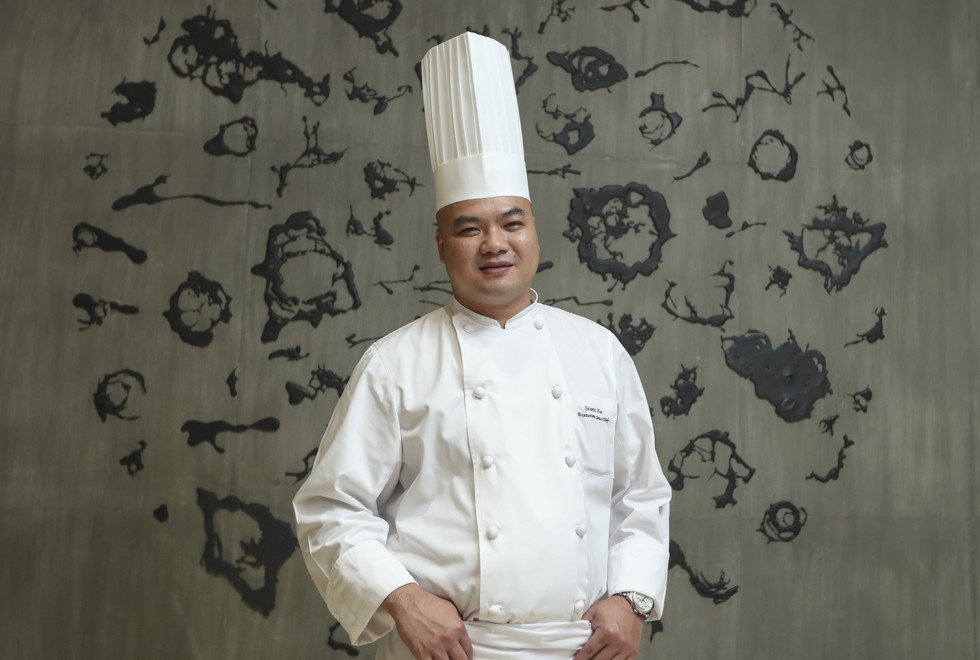 What was the first meal you cooked? "I was around eight years old. My grandma did needlework for extra money and one time the needle she was using broke and she stepped on it and needed to go to the hospital. My parents weren't there because they were working. When I came home from school and saw that my grandma wasn't home, there was nothing for me and my two younger sisters to eat so I made dinner. I steamed pork with miso paste seasoned with some coarse salt and pork lard, and made rice to go with it. I had watched my grandma make dinner before, so I knew what to do. She came home around 8.30pm and asked if we were hungry but I said I already made dinner.
"In the countryside, it's normal for kids at a young age to know how to cook. People are always working in the fields, so the older children have to look after the younger ones."
London chef Andrew Wong on how he made chicken feet more palatable to Western diners
Can your 10-year-old son cook? "Times have changed and, admittedly, he's spoiled. He's a very picky eater and my mother won't let him learn how to cook."
How was culinary school? "Very tough. In the beginning, I had to do lots of chopping and when I was gutting eels I would get skin allergies on my hands. But I eventually became more resilient. We were naughty kids; we were playing around but also learning gradually. If I had quit I don't know what I would be doing now."
What do you like about cooking? "When you make something taste good and people like it, it motivates you to do better. I like to drive around, even two, three hours away, and try dishes, then try to make them myself. I like eating Shandong dishes in particular."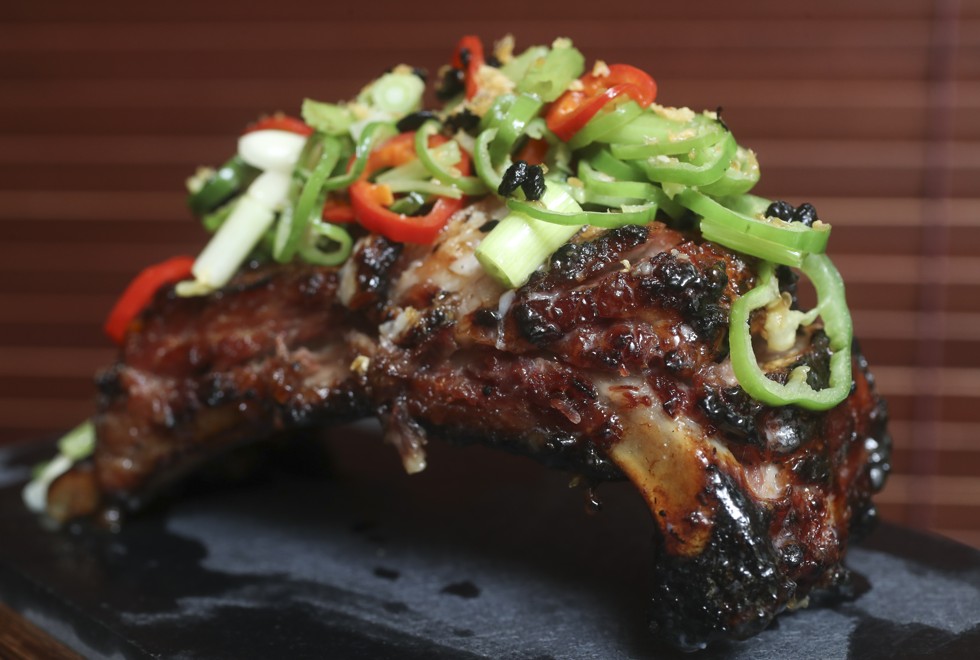 What's the difference between Cantonese food in Hong Kong and that in Guangdong? "In the past 10 years, Hong Kong dishes have become more inno­vative in the use of ingredients and cooking methods. Cantonese food from Guangdong is more traditional, like Shun Tak cuisine. The cuisine in China is influenced by the economy, and chefs in Guangdong use lux­urious ingredients. Customers are willing to eat dishes that cost a few thousand dollars per person. But along with expensive ingre­dients you have to have nice plating. Five or six years ago, it was more about the present­ation but now Cantonese cuisine in Guangdong is back to the old style, with natural flavours. I think we should follow this path."
Vancouver Chinese food scene enters a new era as Cantonese cuisine evolves
Tell us about your signature kung fu soup. "When I went to Huizhou, in Guangdong province, I was inspired by these teapots with long spouts. Soup was served in them and it tasted really good. I wanted to figure out a way to keep the soup warm for my guests. Then I thought of using small clay pots to double-boil the soup in. The longer you use them, the better the teapots become because they soak up the flavours over time – which makes them more valu­able. I have created kung fu soups for men and women. For men, it has dried sea horse for energy, for women, it has collagen-rich fish maw. I also follow the seasons, so, for example, in the summer the meat is river duck, in the autumn it's partridge."
What do you do when you're not working? "I spend time with my son. I used to play a lot of basketball when I was younger and even do kung fu. Now that I'm working I don't have time. I used to have muscles [pointing to his stomach] but they have disappeared [laughs]."
Scott Xu Guangqiang was recently a guest chef at The Chinese Restaurant in the Hyatt Regency Hong Kong.