The subtitle of A Traditional Taste (2017) says it all: An Extraordinary Journey to Preserve and Document the Food Culture of Hong Kong. And it's surprising that the authors were able to stop at just over 160 pages – the scope of Hong Kong food seems endless.
As pointed out in the introduction, "Hong Kong's food culture is a marvel of assimilation. Where else could you sit down and find grilled squid and Ovaltine on the same menu? Where else could you order the choicest pork dumplings and wash it down with a mug of army tea?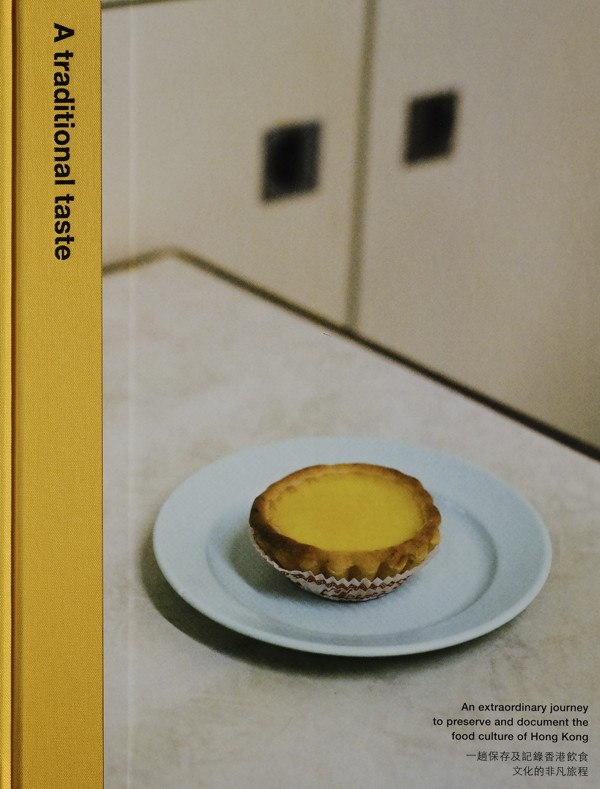 "Cantonese cuisine in Hong Kong is not just the story of the fusion of Chinese and British cultures, however, it is a story of constant reinven­tion and a triumph of its inherent cosmo­pol­itanism. Today it draws on almost all of the world's cuisines – from the most succulent Argentinian prime fillet to the humblest bowl of congee, it's all on offer in Hong Kong. The only constant running through this city's dynamic culinary scene is the characteristically Chinese preoccupation with food and the Yin and Yang interplay between continuity and change. This idea that food is life and life is food is something that Hong Kong brings to all the world's cuisines. Today, Hong Kong satisfies every taste and every budget from cheap grilled street snacks to Michelin-starred meals that will set you back thousands of Hong Kong dollars."
How Hong Kong has absorbed and adapted foreign cuisines
There are many books that document such Michelin-starred options, and fortunately the publishers have focused A Traditional Taste primarily on places that make the Hong Kong dining scene different: the (mostly) humble restaurants serving up our unique cuisine. The writers visit the kitchens and talk to the owners of one shop in each specialist category: cha chaan teng; noodles; poon choi; roast goose; and dim sum. (The section on dim sum does, in fact, feature a Michelin three-star restaurant – T'ang Court, at the Langham Hong Kong.)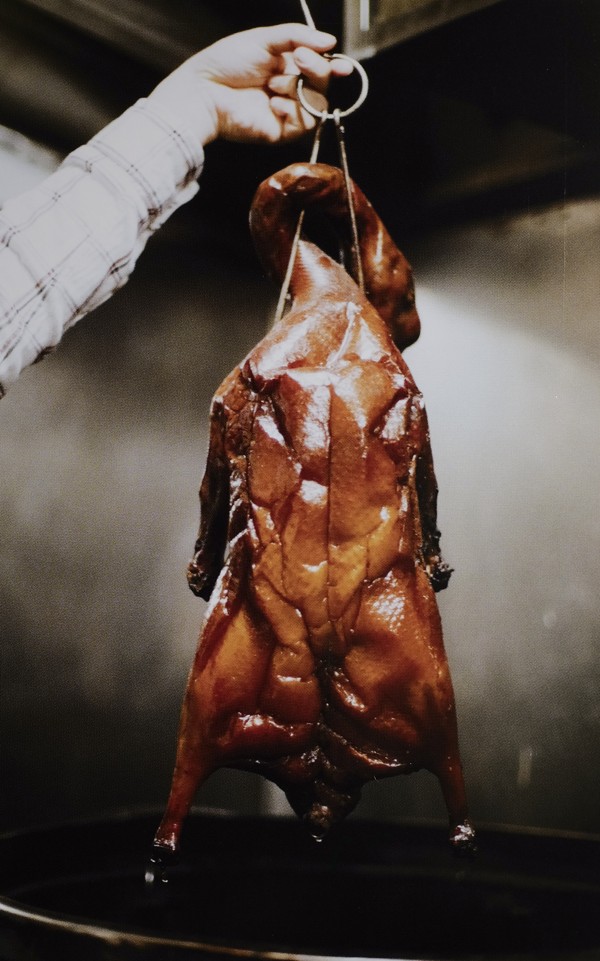 At Cheung Heung Tea Restaurant, a cha chaan teng in Sai Wan that opened in 1967, we find out from the establishment's second proprietor, Chow Shek-fung, about the development of the neighbourhood and the differences between egg tarts with flaky crusts and those with cookie-like crusts (it's not just the crusts that are different, and Cheung Heung specialises in the latter).
At wonton noodle specialists Lau Sum Kee, in Sham Shui Po, Lau Fat-cheong, son of the founder, reveals that over the course of his working day (which sometimes lasts 14 hours), he not only makes the "bamboo pole" noodles the shop is famous for (and which require a rarely used, arduous technique), but also wraps all the wontons, cooks the braised beef brisket (another of Lau Sum Kee's specialities) and simmers the broth to serve with the noodles.
Ng Wai-hung, owner of Yue Kee Roast Goose Restaurant in Sham Tseng, points out that geese and ducks tend to be "left-legged" (they stand on their left legs when sleeping), and that makes that leg more muscular and therefore taste better.
60 years of a Hong Kong roast goose restaurant and the secrets to its success
The recipes are in the back of the book, and most were devel­oped by German luxury appliance maker Miele, which financed the project. They include double-boiled mini winter melon soup; steamed whole squaretail coral trout; and braised pig trotters. The other recipes are by Hong Kong "taste makers" such as Leung Fai-hung, executive Chinese chef of the InterContinental Grand Stanford, who tells us how to cook steamed garoupa roll with Yunnan ham; and Esther Sham, chef of Maison Es (roasted quail with lemon and quail jus).