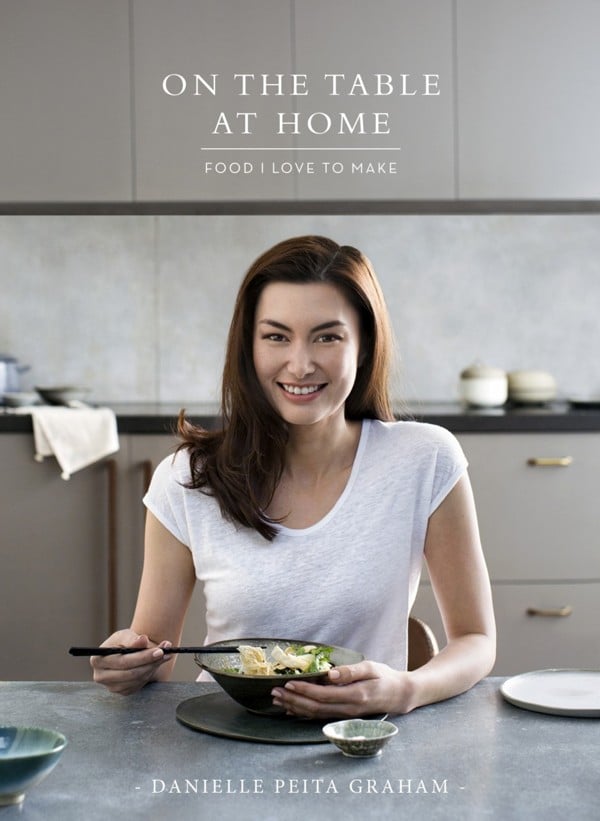 Many people will know Danielle Peita Graham as a model and an actress rather than a passionate cook, but if you are buying On the Table at Home (2016) hoping to get a peek into the glamorous life of a celebrity as she gives tips on cleanses and slimming drinks, you will be disappointed. Instead, the focus is firmly on homestyle cooking.
Graham, who is of Chinese and Irish heritage, grew up in a food-loving house­hold in Sydney, Australia, and many of her earliest memories are of the dishes her Chinese mother and grandmother prepared, and of helping them in the kitchen. Still, when she started cooking for herself, her experience wasn't much different from that of many others – she learned by making mistakes.
"Learning to cook involved a lot of trial and error for me. I went to cooking classes, had lessons with chef friends, and kept recipes from newspapers and magazines, all of which expanded my knowledge. I learnt what flavours worked together, how to use particular ingredients, and that texture and fragrance were as important as taste. Ultimately I learnt that cooking is a creative outlet for me. I relax and feel good when I cook."
"From my mother I also learnt that gathering around a table with family and sharing a meal is the most important part of the day. There was so much happiness achieved when I was growing up through sitting down together and enjoying a wonderful meal. And I came to fully understand my mother's food philosophy when I had children of my own. She taught me the importance of feeding my children right, of giving them a nutritious and balanced diet for a good start in life."
The recipes are varied, and reflect not only the dishes Graham's mother prepared, but also what she learned by living in places such as Japan, Hong Kong and Malaysia. They include miso soup with salmon and shimeji mushrooms; watercress and dried anchovy soup; Thai fish cakes with cucumber and coriander relish; chicken stew with potato and carrot; Irish beef stew; steamed egg custard with minced pork; crispy garlic potatoes cooked in duck fat; prawn laksa; and lamb cutlets with cumin, garlic and chilli.