This is the cookbook that many food-lovers have been waiting for. Food journalist Robyn Eckhardt and photographer David Hagerman are the couple behind Eating Asia and many of their readers have been watching the progress of this book through that well-respected food blog.
The two were, until recently, based in George Town, Malaysia (they've since moved to Italy), and although they wrote a lot about food in Asia, they have travelled to many countries elsewhere. When I visited Istanbul several years ago, Eating Asia was one blog I consulted on where to eat in the Turkish city.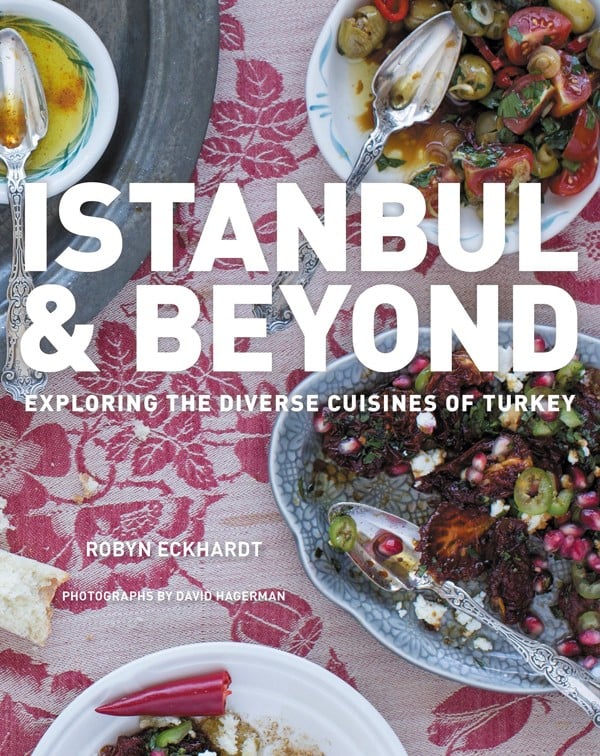 In the introduction to Istanbul & Beyond (2017), Eckhardt sets out to clarify the misconceptions about Turkish food: "Before I began travelling in Turkey nearly two decades ago, I assumed its food was largely confined to kebabs, the small plates called meze, chopped salads, and baklava – the items on most Turkish restaurant menus in America. Yet, as I soon discovered in forays throughout the country with my photographer husband, they represent just a fraction of its far-ranging and unexpected dishes [...] Throughout history, Turkey has received both conquerors and migrants who stayed. The result is not a nation united by one cuisine, but an array of culinary regions that make it one of the most gastronomically complex countries.
"My first major encounter with this diversity came when I visited the central Black Sea coast. Istanbul was familiar to me. How surprised I was, then, to find myself eating dishes unlike anything I'd tasted in that city: cornmeal-crusted fish, cheese fondue with corn flour, and chunky soups thick with dried beans and collard-like greens. Though often considered Turkish staples, lamb and mutton are rarely eaten there. That trip to the northern coast was a revelation. It motivated me to return to Turkey again and again in search of regional specialities. And, ultimately, it inspired this cookbook."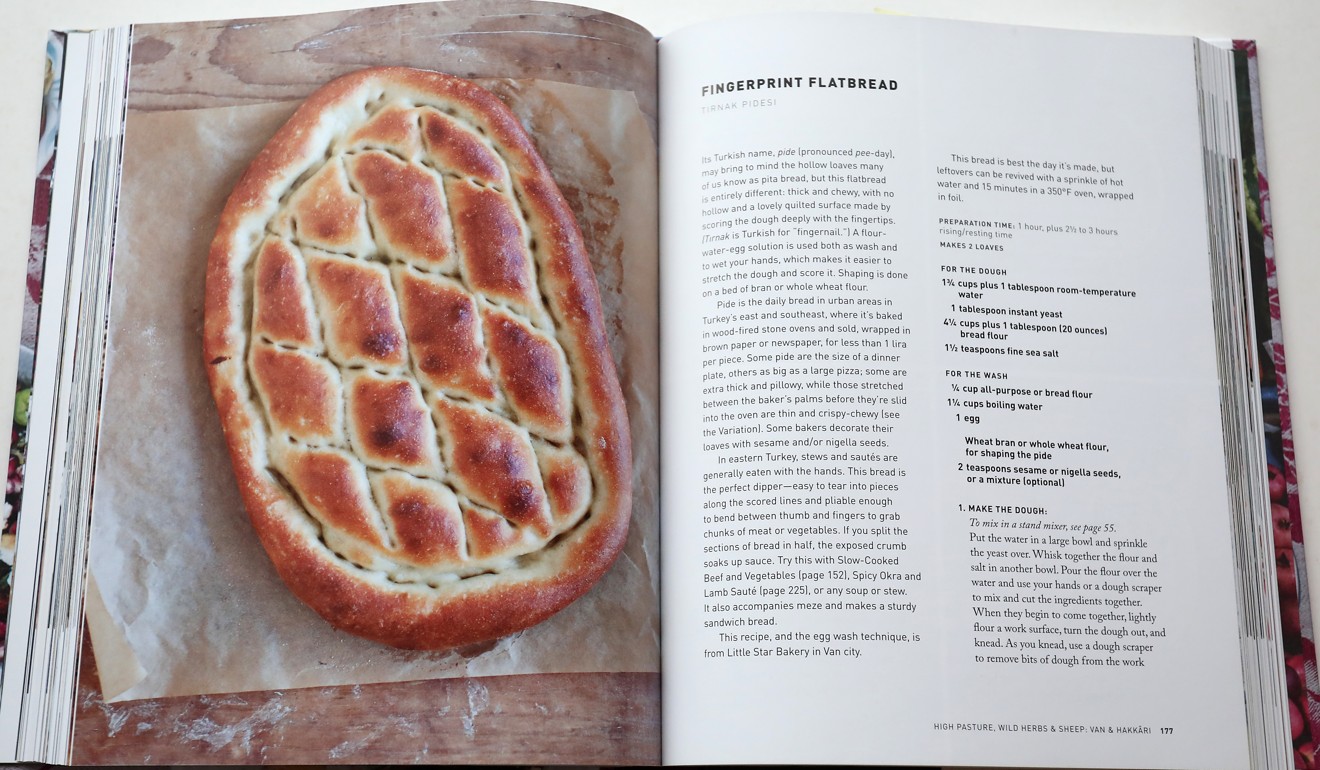 The couple did a lot of research to find unusual recipes. "Over the next five years or so, David and I made regular pilgrimages, stopping first in Istanbul to nose around and eat in its less-visited neighborhoods and then heading beyond. All told, we travelled some 15,000 miles, driving from the central Black Sea coast south to Turkey's border with Syria and from the centre of Anatolia, the westernmost part of Asia, east to its borders with Georgia, Armenia and Iran. With our own transport and only the loosest of itineraries, we were free to leave the main roads to visit a distant village, take in a weekly market, or talk to a fisherman unloading his catch, a shepherd minding his flock, a group of women making grape molasses, or a family preparing a roadside picnic. Serendipity, and a few introductions from friends in Turkey, led us to the recipes that became part of this book. Taken together they offer a snapshot of Turkey's glorious culinary abundance."
The recipes are grouped by region (although there is also an index that lists them by main ingredient and course). Naturally enough, there are recipes for the kebabs, koftes and bureks that you'd expect from a book on Turkish cuisine, but the dishes are much more varied. They include creamy tahini and dried fava bean dip; herbed yogurt soup with zucchini and wheat berries; sautéed beef with caramelised onions and Urfa peppers; handkerchief noodles with blue cheese and butter; yeast bread stuffed with swiss chard and herbs; coiled poppy seed bread; creamy yogurt and lamb stew with grains; buttery cardoons and eggs; and chocolate-filled crescent pastries.