Kir and kir royale are well estab­lished aperitifs – particularly in France – for people who wish to add a touch of élan to ordinary wines. The recipe could hardly be simpler: just add a little crème de cassis blackcurrant liqueur to white wine or champagne.
Crème de cassis was introduced in 1841, and mixing it with white wine quickly became popular in France. The inter­national profile of the drink, however, is a post-second world war phenomenon, and credited to the man after whom what was originally called simply blanc-cassis is now named.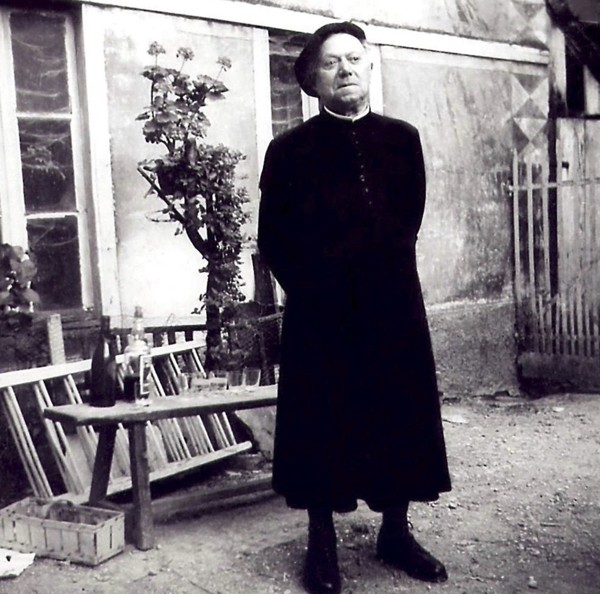 Félix Kir, a Catholic priest and hero of the French Resistance who later became mayor of the town of Dijon, made a point of serving the Burgundian version of blanc-cassis, made with dry white aligoté wine, to delegations visiting the town. He was an enthusiastic exponent of "twinning" Dijon with cities overseas, so a fair number of these delegations passed through.
The guests found the drink enjoy­able, and appreciated the simple recipe. It soon travelled, and the mayor's name became attached to it, particularly after he started allowing producers of crème de cassis to put it on their bottle labels. Presumably this was helpful in promoting exports.
There is a theory that Kir started promoting the drink in the after­math of the war, when, for a time, only inferior Burgundy white wines were widely available. He is said to have advocated the use of crème de cassis to disguise their shortcomings.
Cremant - French for creamy - is a sparkling alternative to champagne
Just who first had the idea of trying the same basic recipe with champagne and calling it kir royale is unknown, but it certainly caught on in Paris, which regards Champagne as its local wine region, and drinks a great deal of its production.
No surprise, then, that kir and kir royale feature prominently on the drinks list of Terroir Parisien, chef Yannick Alléno's Parisian bistro in Prince's Building, Central, although its kir recipe differs from the mayor's in one important respect. In Paris, while kir and kir royale are often made with crème de cassis, other liqueurs or syrups are also acceptable, according to individual taste. Rose syrup is the choice for Terroir Parisien's interpretations.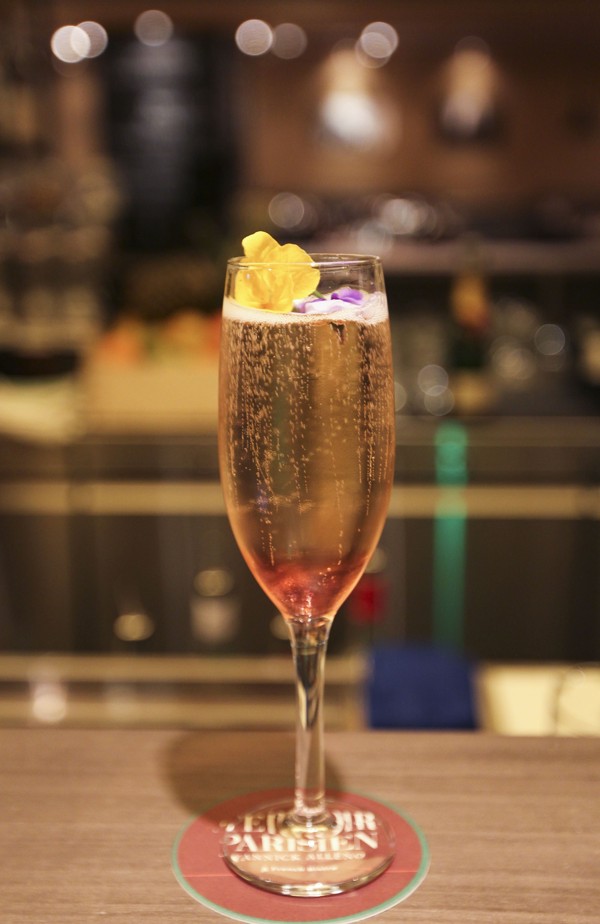 Furthermore, in the interests of giving their kir a truly Parisian identity, Geraud Gay, Terroir Parisien's restaurant manager, says a wine made in Paris was chosen as the base.
"Instead of a classic white wine, we use wine from the Paris Winery [Les Vignerons Parisiens]," he says. "They buy grapes from all over France, but they make the wine in Paris."
Although the original recipe called for aligoté, over the years it has become accept­able for just about any dry French white wine to be used to make kir. Many places undoubtedly use the formula to mask cheap, not very complex wine, as mayor Kir himself perhaps did, but those who genu­inely love it tend to prefer, if not the best Burgundy, at least a respectable bottle from that region. Chablis is a popular choice.
By the same principle, while you wouldn't make kir royale from Dom Perignon or Krug, non-vintage Moët & Chandon – Terroir Parisien's choice – will do the job nicely.
"It's a classic kir," Gay says. "Kir is common in all the bars and bistros in France, as an aperitif or with oysters and cold cuts. And there is another twist, and its name is communard [also called the cardi­nal], which is crème de cassis and red wine."
A professional's advice on how to avoid a hangover this party season
Also paying tribute to mayor Kir, who died in 1968 having been in office since 1945, are such vari­ations as the kir Breton and the kir Normand, made with crème de cassis and cider from those regions.
The not quite so impressive sounding kir pétillant is a poor relation to the kir royale, the name acknowledging that the sparkling wine used is not champagne. A kir imperial employs champagne and chambord or another raspberry-based liqueur or syrup.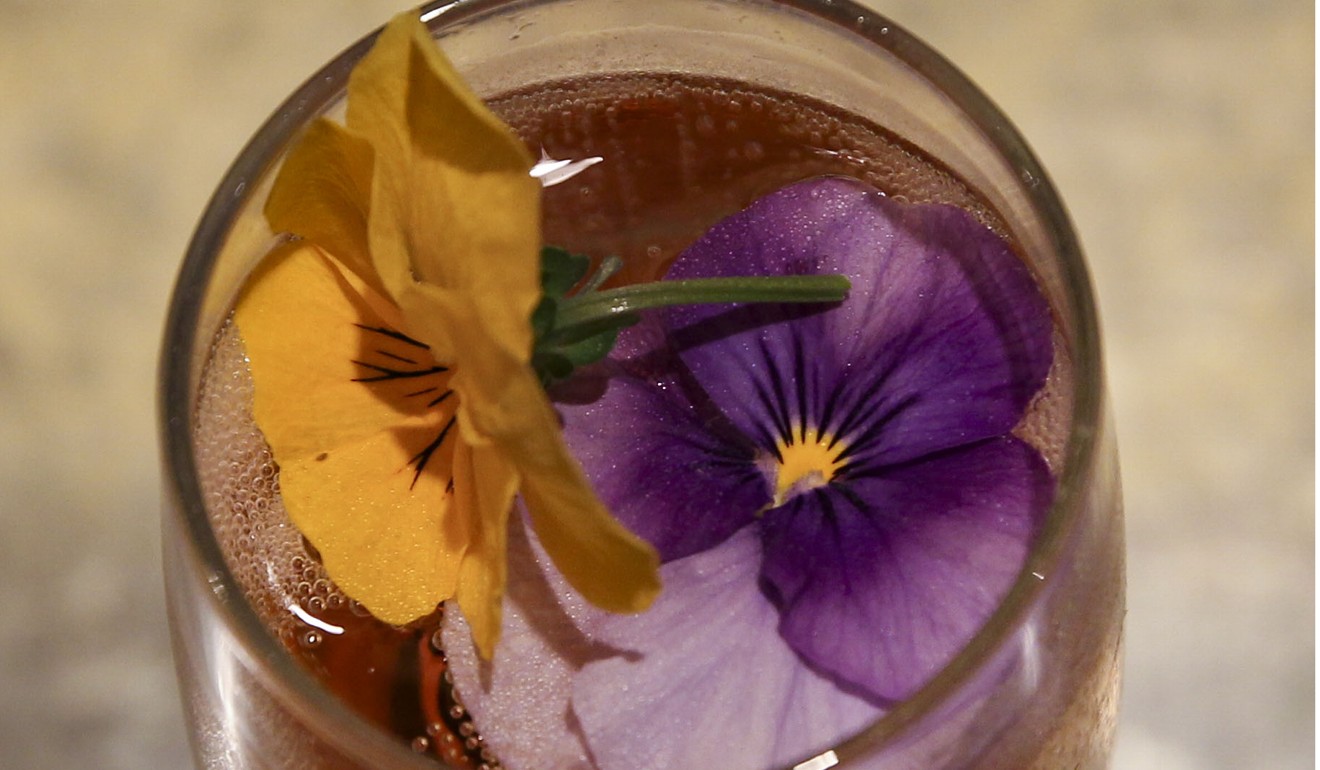 The International Bartenders Association's kir recipe stipulates one part crème de cassis to nine parts wine, and, according to Terroir Parisien's bar supervisor, John Paolo Escolano, not over­doing the sweetener is half the art of making one. "We use just a little syrup because it can be very sweet, so only about 20ml, and we then top up with the white wine or champagne," he says. "We add flowers as a garnish. They don't add anything to the taste, but they are edible."
Any bar that has wine or champagne, and crème de cassis or alternative liqueurs or syrups, such as crème de peche, should be able to manage a decent kir or kir royale. Some other good examples of a kir royale in Hong Kong include that of the Lobster Bar and Grill, in Island Shangri-La hotel, made with Perrier-Jouët Grand Brut, and the version served up in MO Bar, in Landmark Mandarin Oriental, that employs non-vintage Laurent Perrier.