"Twelve wines (mostly) of Christmas" isn't as hummable as the song of a similar name, but the drinks below are practical, affordable (have you seen the price of a partridge in a pear tree lately?), and tasty, too.
1 The first wine is champagne, of course, because it's Christmas and time to celebrate. Plump for a bottle from the first lady of champagne, Madame Clicquot, who became the veuve (French for "widow") of producer Veuve Clicquot Ponsardin when her husband, François Clicquot, passed away in 1805. She was a woman of many firsts: exporting champagne to Russia; making a rosé champagne; and as a woman success­fully heading up a champagne house.
Behind many great champagnes is an even greater woman
2 The second wine would be just that: a fabulous second wine. Many top Bordeaux chateaux make such tipples from grapes deemed not quite good enough for grand vin, but using the same top winemaking teams. A good choice is Echo de Lynch-Bages, from Château Lynch-Bages, a fifth-growth from Pauillac.
Cloudy Bay winemaker on the secret to keeping top New Zealand tipple consistently good
3 What to bring to a gathering of friends and family for a bit of Christmas cheer? Try something that's fami­liar to all: Cloudy Bay sauvignon blanc, a wine that put New Zealand's Marlborough region on the map for many drinkers. If you feel like splashing out, buy single-vineyard offering Te Koko.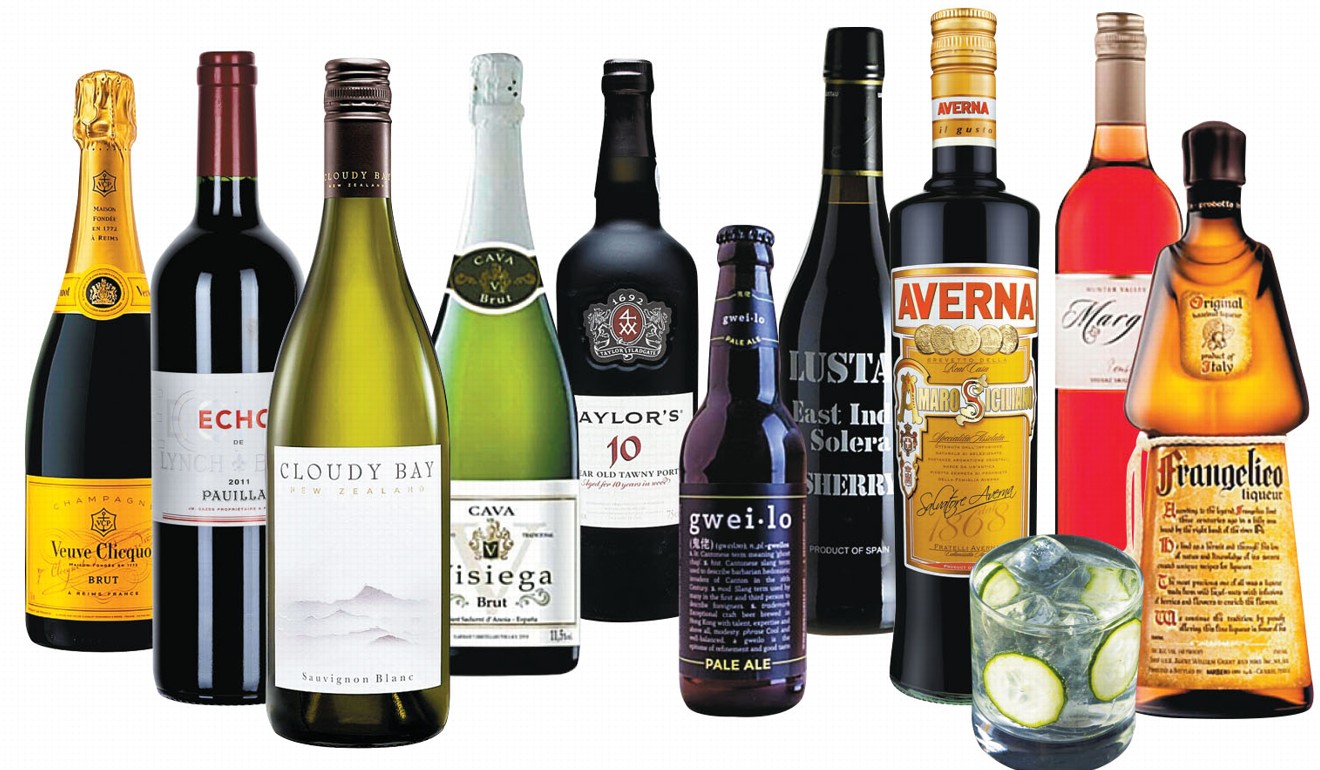 4 Something sweet that will warm you up on a winter's day, perhaps a 10-year-old tawny port by Taylor's, Graham's or Fonseca. Why tawny? Because it's delicious straight out of the bottle and can keep for a while once opened. It's great with stilton after dinner.
5 The number five brings happy hour to mind, so let's go for something affordable and quaffable, perhaps a sparkling wine. Every­one is drinking prosecco these days, so let's instead go for a Spanish cava, which is drier on the palate and made from three grapes (macabeo, parellada and xarel-lo) using the same method as champagne.
6 Cheating a little here, but let's go for an ale, because not everyone drinks wine. There's been a huge boom in locally made brews in recent years, so grab a six-pack from a microbrewery such as HK Yau, Gweilo, Heroes or Lion Rock.
Four of Hong Kong's newest craft beer places – come thirsty, and hungry
7 A sip of sherry is so very civilised and old-school. East India Solera, by Bodegas Lustau, is a favourite because it smells like Christmas pudding and reminds of Christmases past.
8 Wow, did I eat all that? A digestif is in order, and the one that comes to mind this time of year is Amaro. Made from savoury herbs, with their roots, bark, peel and whatnot macerated in alcohol or wine and aged in used oak barrels, Amaro is from Italy and has a palate-cleansing, bittersweet flavour, with about 20 to 25 per cent alcohol. The Averna brand is easy to find in Hong Kong.
Gin is making a global comeback, especially those with a twist
9 Something simple is needed, like a gin and tonic. Hendrick's gin, a slice of cucumber, a splash of Fever-Tree tonic and ice make for a refreshing drink.
10 Ten is the number of people who can crowd on to my terrace, so a wine that works with everything is in order, including turkey, ham, stuffed salmon and fried wild-rice stuffing with chestnuts. Rosés work well here. Choose a more robust one, such as Margan Shiraz Saignée Rosé, which uses the first run of juice from tanks making red wine.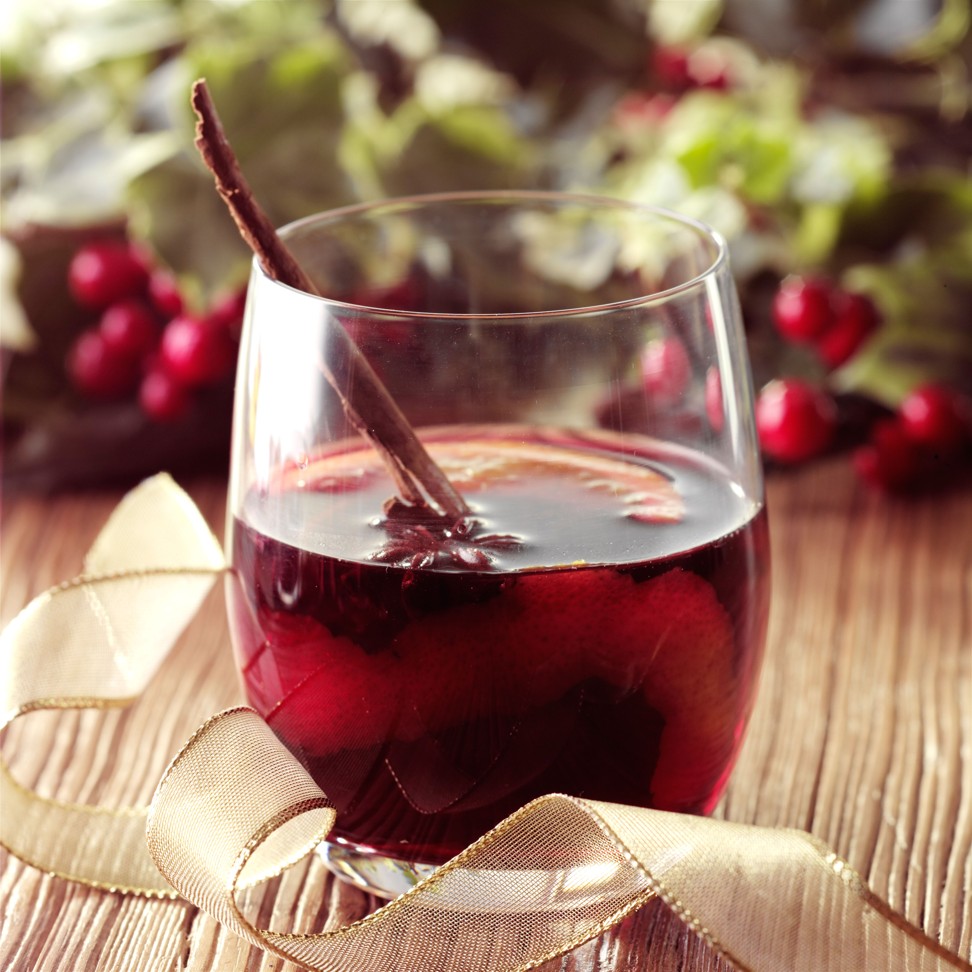 11 For Christmas Eve, when the children are tucked up in bed and you are busy wrapping gifts and making lists, a glass of mulled wine is the thing. This is my recipe (combine all ingredients and bring to a simmer, then keep warm over a low flame):
1 three-litre box of red wine (don't use the good stuff)
1 litre orange juice
150ml brandy or Calvados
3 cinnamon sticks
2 oranges, sliced
2 green apples, cored and diced (but not peeled)
200 grams sugar
1 lemon, sliced
1 grapefruit, sliced
8 cloves
3 star anise
3 grams ground pepper (black or white)
12 And, finally, something for Santa: a thermos of hot chocolate boosted with a generous warming dram of Frangelico or Amaretto. St Nick will enjoy this with shortbread biscuits. And don't forget the carrots for his reindeer!