Sparkling wine – champagne or otherwise – will help ring in the New Year. Here are three easy-drinking options, at various price points, that some of you may be quaffing this evening.
Badet Clément Vin Mousseux Blanc de Blancs Fleuraison NV

Based in Burgundy, Badet Clément was founded in 1995 by Catherine and Laurent Delaunay, New World-trained winemakers whose styles are modern, clean and technically well-made.
French label "Vin Mousseux" indicates a sparkling wine made by non-traditional methods. This wine is a blend of 80 per cent airén from La Mancha, in Spain, and 20 per cent chardon­nay from the south of France. The airén is harvested early and vinified in temperature-controlled stainless steel tanks. To retain fresh acidity, the wine does not undergo malolactic fermentation before it is shipped to France and blended with chardonnay juice. Secondary fermentation takes place via the Charmat method, in pressurised tanks.
Floral, honeyed, citrus fruit. Lighter-bodied with refreshing acidity, and well-balanced with fine bubbles. A simple, approachable and crowd-pleasing wine. HK$120

Bellavista Franciacorta Brut Pas Opere 2009
Franciacorta sparkling wine, from the province of Brescia, in the Italian region of Lombardy, was awarded DOCG (Denominazione di Origine Controllata e Garantita) status in 1995. This is the highest official quality assurance label available in Italy.
The blend is 65 per cent chardonnay and 35 per cent pinot nero, with vine age of about 30 years. The wine is made using traditional methods, which means secondary fermentation takes place in the bottle. Some 50 per cent of the must is fermented in small oak casks. This wine is des­cribed as having "no make-up", meaning there is no additional dosage before bottling.
Ripe citrus and grapefruit with toasty, biscuity notes. Elegant with linear acidity balanced by soft, ripe red fruit intensity. Finishing long. An attractive wine that shows great fruit purity and complex­ity. The fruit-forward nose makes it a refreshing aperitif and food wine. HK$435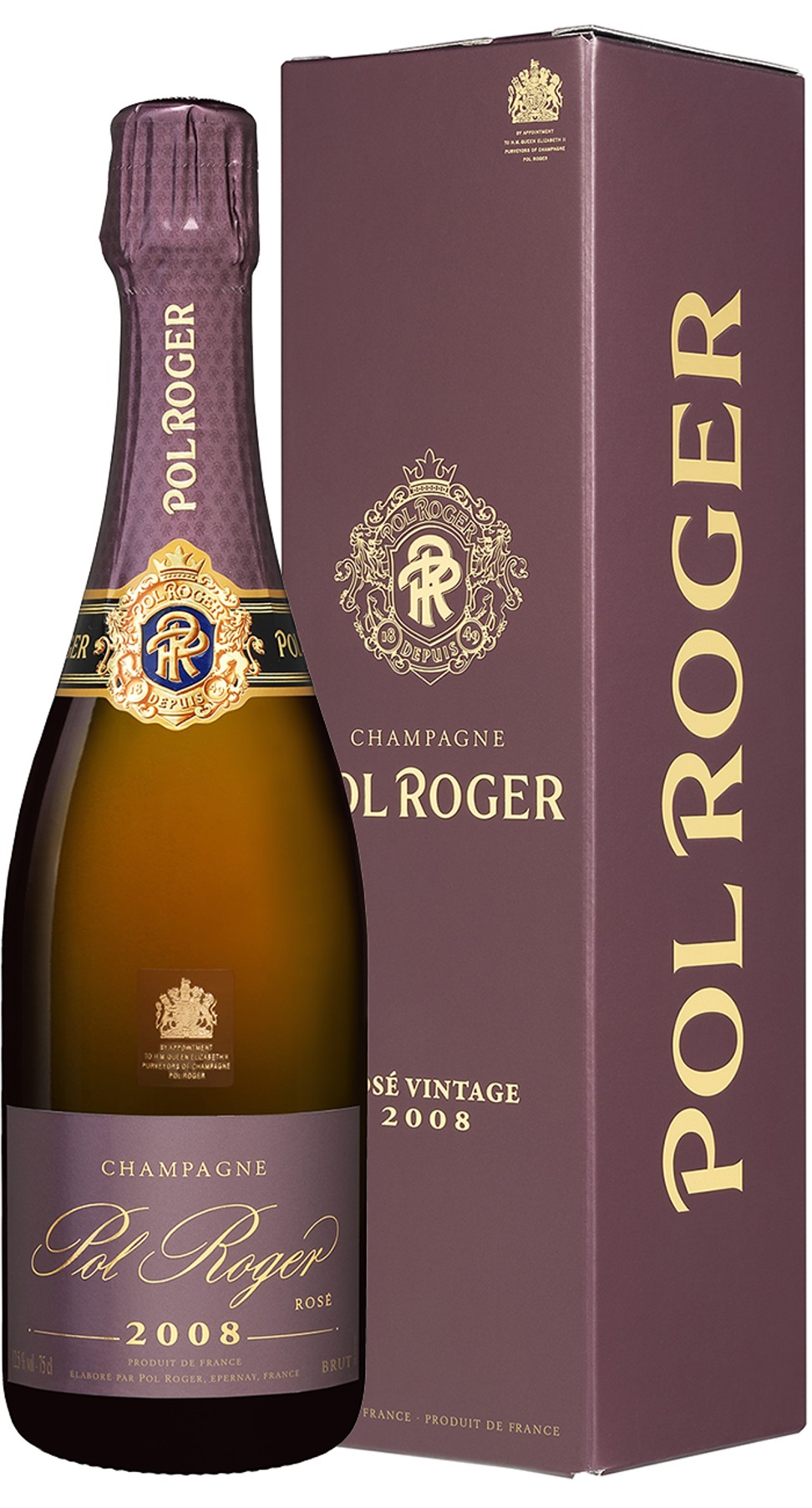 Pol Roger Rosé 2008
Pol Roger is known for being the favourite champagne of late British statesman Winston Churchill. A smaller producer among champagne giants, Pol Roger has a loyal following among wine connoisseurs.
Most wine critics believe the top vintages in the past decade are 2002 and 2008, with quality reflected in pricing. Smart buyers purchase wines as soon as they are released, as these bottles will increase in value.
What made 2008 stand out were ideal ripening conditions during August, followed by sunny harvesting conditions, giving the wine the perfect balance of sugar and acidity.
Pol Roger produces only a vintage rosé wine; non-vintages are not made. A blend of 50 per cent pinot noir, 35 per cent chardonnay and 15 per cent pinot meunier. The wine is aged for 6½ years before disgorgement and bottle release.
Restrained red fruit with notes of raspberry, strawberry and redcurrant. Quite round, soft and creamy on the palate, with intense fruit, well-balanced with crisp acidity and tight-knit, persistent bubbles. Still youthful but drinking well now. Will age beautifully for a decade and longer. HK$550