When did you first taste alcohol? "Legally, when I was 18 years old but, in real life, when I was about four years old. My parents were hosting a party with friends at home, and I ran to the kitchen. I was super thirsty and I got a glass that I thought was water, but it was grappa. I didn't like it."
How did you get into bartending? "When I was 16, during my summer break, I got a job as a glass washer in a discotheque – that was my introduction to nightlife and drink culture. From there, I worked my way up to the bar. I asked myself, 'Should I carry on studying or should I carry on studying behind the bar?' I chose the second option and I haven't looked back.
"What fascinated me then – and still fascinates me now – is the reaction from customers. The reason why people go to bars is that they want to feel happy or happier. It's not about the food or drinks; it's the way these kinds of feelings are delivered. When you work at the bar, you have a big responsibility."
Why did you go to London? "I went in 2009 because some friends and colleagues said I should go where things are happening, though London isn't the only city where you can learn cocktails. The more international a city is, the more chances there are to create new blends of cocktail experiences and learn about people's tastes."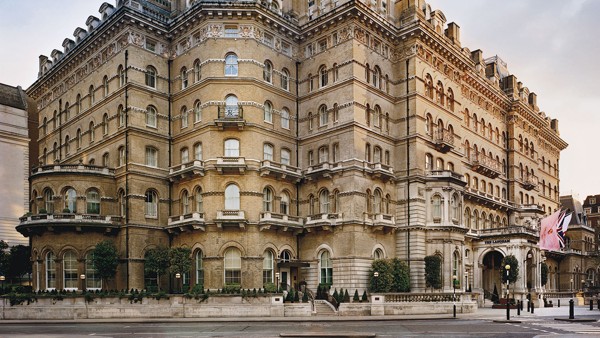 How did you make the Artesian Bar at The Langham in London such a hit? "I was there for almost six years. We broke the stereotype of what a classic hotel bar is about. First, we were a bit anarchist in breaking the rules. Then we had ideas for cocktails that were a bit controversial.
"[It was] an elegant bar and we dressed smartly, but then for a male guest we would serve a pink coloured cocktail in a massive glass with a giant cocktail umbrella. They wouldn't know about it until we brought it to them and said, 'This is your cocktail, sir, enjoy it.' So we were provocative but in a polite, charming way. Everyone started to rave about it and wanted to be there.
"The second step was to apply our ideas to other discip­lines. Why don't we find a new way to express the meaning of a cocktail? So we started to design specific glassware, stimulate more of the senses."
About four years ago, I kicked Justin Bieber out of the bar because he was behaving stupid. I asked him for his ID card but he didn't have it, so I told him politely I couldn't serve him a drink. It was more revenge on a little spoiled pop singer
In 2014, you won the International Bartender of the Year contest. What are your thoughts on that now? "It's important to practise for compe­ti­tions, but nowadays I see most competi­tions are structured in a way that's not applicable to the daily routine of the bar.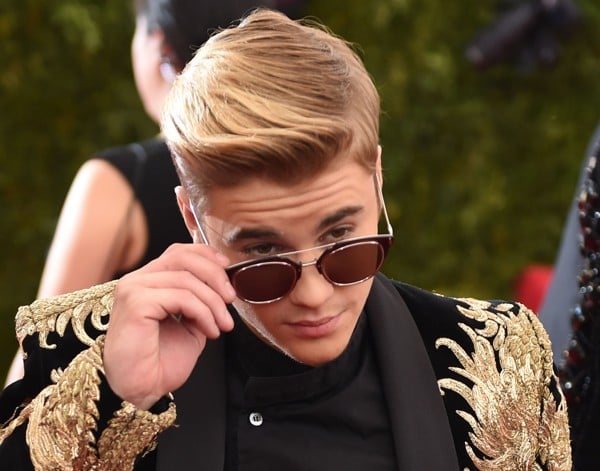 "There are bartenders who are very good at winning competitions, but when they are behind the bar serving four people at once, they are a disaster. Competition is good to learn more, to see what other people are doing, and to showcase what you are doing, but it's not reality."
Who have you served? "I've made drinks for Madonna, Quentin Tarantino, Leonardo DiCaprio, Angelina Jolie, Kim Kardashian … About four years ago, I kicked Justin Bieber out of the bar because he was behaving stupid. I asked him for his ID card but he didn't have it, so I told him politely I couldn't serve him a drink. It was more revenge on a little spoiled pop singer."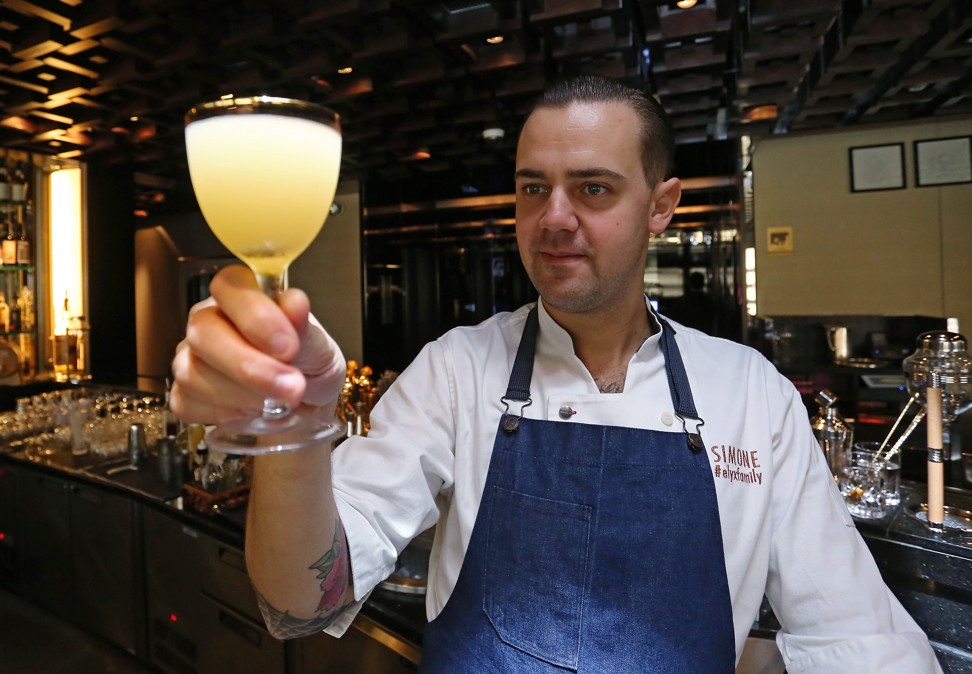 What makes a good drink? "Technically, it's using fresh or genuine ingredients, and it has to have balance. The non-technical part is how you make a person feel when they walk through the door, the way you make him feel comfortable or not – that can also change the flavour of the drink.
"The taste of the drink is connected to memories, the mood, the lights, the music, the environment. It's way more complicated than people expect."
You have collaborated with Jamie Oliver. How did you meet? "We met at a cocktail competition. A few months later, Bacardi wanted to finance a cocktail programme on the internet and TV with Jamie Oliver. They wanted him to work with a bartender and my name was on the list. He recognised my name and gave me a chance.
"We've been doing this for 2½ years now, showing people in an entertaining and fun way how to make cocktails at home. Jamie likes to drink negronis and citrusy drinks. He's a very curious person, humble, sweet and really genuine."
What do you do with your time off? "When I'm at home, I like to read books on botanicals, marketing, design, communica­tion. I like to harvest seeds, mostly citrus ones. I have yuzu plants, mandarins, berga­mot, Meyer lemons, oranges and two mango plants. Imagine, [if] for every fruit we ate, we took the seeds and planted them, the planet would be green again."
World's 50 Best Bars: two from Hong Kong, six from Singapore. The American Bar in London No 1
Where are your favourite bars? "In Barcelona, I like Boadas Cocktails because it's classic – it opened in 1933. Founder Miguel Boadas learned how to make drinks at El Floridita, in Cuba, where Ernest Hemingway used to go.
Enigma is a Barcelona restaurant by Ferran and Albert Adrià, and the bar is run by Marc Álvarez. It's a beautiful, unique bar.
Native Bar in Singapore uses only South­east Asian ingredients. In Hong Kong, I like The Old Man – [manager] Agung Prabowo is [like a] brother. I also like Quinary; [bar­tender] Antonio Lai doesn't drink much, so I made him a mocktail when he visited me in London."