Peggy Chan is the chef and owner of Grassroots Pantry, one of the most progressive plant-based restaurants in Hong Kong. The 30-something has been a vegetarian since her teens, and her home, like her Sheung Wan eatery, is devoid of animal products.
To fuel long hours in the restaurant, Chan starts the day with a substantial breakfast. "I have nut-based or coconut-based yogurt with some almond butter," she says. "Generally, I'll eat it with home-roasted granola, so it's very simple but very nourishing. And black coffee." She currently drinks instant coffee by Clipper, a British tea brand committed to fair-trade practices. "It's good-quality, organic and easy to find."
She's not big on snacking, Chan says, "but around once a month, I crave very Chinese snacks, so I'll always have something at home. I only need a bite." What is satisfying her craving on the day we meet are baked, tuile-like egg rolls and Chinese nut candies – gifts from her father, who has just returned from Macau.
Peggy Chan, owner of Grassroots Pantry and Prune Organic Deli, on ethical eating and making her father proud
Her acupuncturist supplies her with a snack developed along traditional Chinese medicine lines.
"Once a day, I'm supposed to eat this walnut, black sesame and Chinese yellow wine paste, which has medicinal qualities and gives you a lot of energy throughout the day," she says. "There's black sesame in it, which is a source of protein and iron. I like it a lot because it reminds me of how we make Grassroots Pantry's raw truffles."
These sweet treats, she says, are based on a nut paste. "I can imagine dipping them in raw couverture chocolate."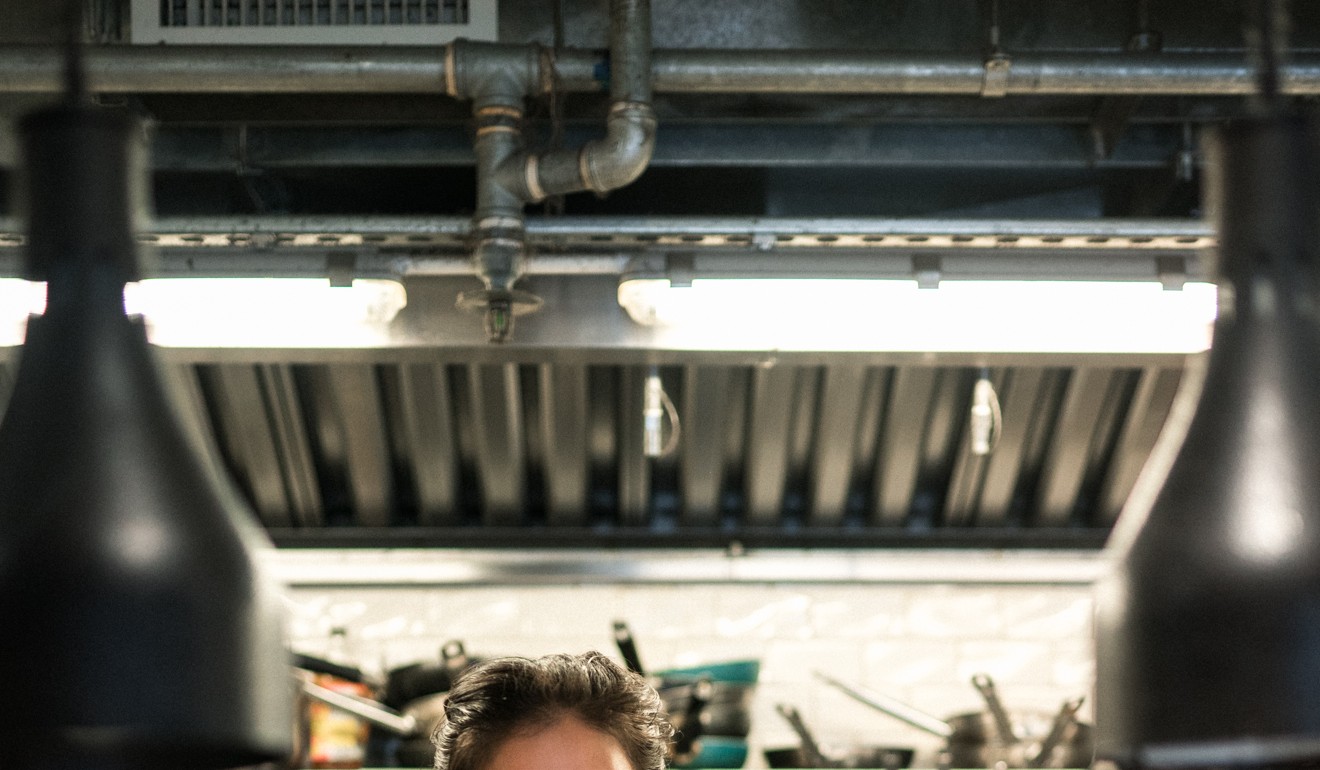 As much of her time is spent in the restaur­ant kitchen, Chan rarely cooks at home. When she does, she plumps for simple fare, such as noodle soups and broths. "Miso is my go-to source of MSG," she says.
What a vegetarian Hongkonger's pantry looks like
"This is organic soybean miso, but I also use gen­mai [Japanese brown rice] miso or chickpea miso. It's easy to cook a quick broth with it. You bring some water to the boil and add salt and pepper, soy sauce and mushroom seasoning – a powdered extract of mush­rooms. I also like a very clear broth with white pepper and nori sheets."
Good wine – always. It's my vice. I have to drink wine every day; in moderation, of course. Our work is so adrena­line-filled. When you work for 14 to 16 hours a day, it's hard to wind down
Chan uses nori (Japanese toasted sea­weed sheets) in other quick meals. "Iadd it to fried rice, or make quick hand rolls at home," she says. "And for noodle soups, I just throw it in. It adds so much depth of flavour."
Chan is also a spice fiend, particularly when it comes to white pepper and chillies. "Every time I go travelling, I'll go to the markets and see what chillies they have," she says.
Recently, she has picked up chilli powder in Laos and chilli flakes in Bhutan. Locally, she sources spices from shops in Sheung Wan, such as the century-old Yuen Heng Spice Company, on Bonham Strand.
Hong Kong's Grassroots Pantry offers spicy vegetarian burger in bid to get people to eat less meat
Chan's love of spice has influenced her sauces, she says. The main ingredients in her vegan XO sauce are Sichuan peppercorn, white sesame seeds, dried chilli and sweet spices such as cinnamon, fenugreek, corian­der and cumin. She replaces conpoy (dried scallops, a key ingredient in traditional XO sauce) with shiitake stems.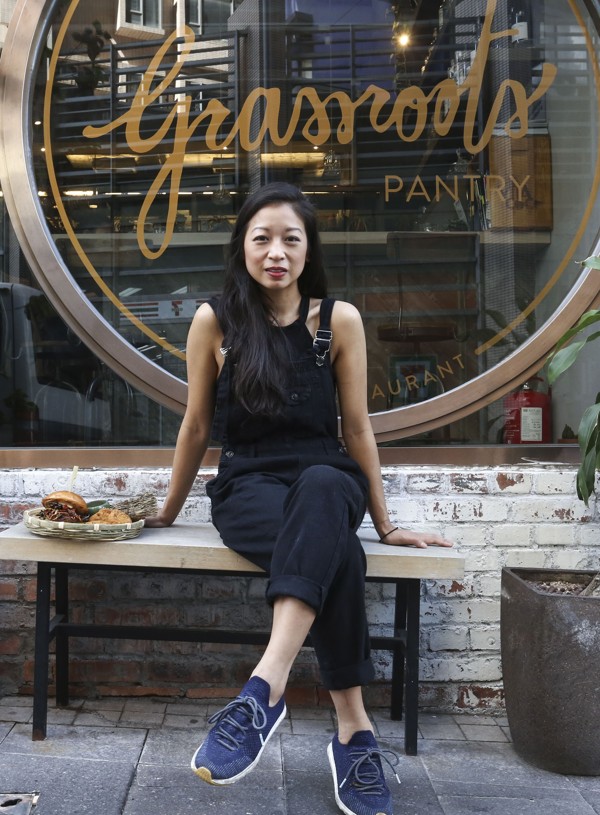 An essential for unwinding after work is wine. "Good wine – always," Chan says. "It's my vice. I have to drink wine every day; in moderation, of course. Our work is so adrena­line-filled. When you work for 14 to 16 hours a day, it's hard to wind down from the constant talking and constantly being switched on. A glass of wine, it really just helps me chill out."
Three biodynamic Austrian wines from Weingut Loimer
A current favourite is a grüner veltliner from the Nikolaihof winery, in Wachau, Austria. Like much of the food and drink Chan keeps at home, it was a discovery made while searching for supplies for the restaur­ant.
"We did a wine dinner with Christine Saahs, daughter of the winemaker," Chan says. "They were actually the first winery to implement Demeter, the certification for biodynamic agriculture, almost 100 years ago."
Does fermented drink kombucha actually have health benefits?
Earlier in the day, Chan often drinks kombucha, a lightly sparkling tea that is fermented using a symbiotic colony of bacteria and yeast known by the acronym scoby. Proponents believe fermented foodstuffs contain probiotics and are beneficial to health, in particular to the gut.
"I want to make sure that I have easy access to probiotics and vitamins using food," Chan says. "I don't drink soft drinks; kombucha gives me that fizziness when I'm craving something that has a bit of gas in it."