As you would expect of a volume just 256 pages long, Jane Grigson's Book of European Cookery (1983) does not go into great detail about each country it covers, although the writer, who died in 1990, does cram a lot of interesting information into each chapter. And you will notice from the table of contents that many countries are left out.
In her introduction, Grigson, author of several of my favourite cookbooks (I especially love Charcuterie and French Pork Cookery [1967]), writes, "Omissions were sad. Holland because of the importance of Indonesian food there. Poland because 1981 was the year when Poles were not eating much, and queuing for what there was in endless hopeless lines: how could I write about their delicacies? Bulgaria, Czechoslovakia, Yugoslavia were cut out by time and routes. As the weeks went by I thought Russia would have to go, too, as officialdom was delaying the journey with efficacious ineffi­ciency: luckily the friend in Moscow whom I had first turned to for advice came to our rescue and produced the remarkable section, the most informative part of the book, which tells us exactly what Soviet citizens eat and give their friends. Nowhere else can you find this, since most books on Russian food draw mainly on past splendours, rather than what is cooked today."
Good Things, by Jane Grigson - old hat for hipsters
It would be logical to expect Grigson, who spent months each year living in France, to start the book with French cuisine, but no.
She explains, "Greece comes first, with classical and Hellenic chefs already theori­sing about food in terms that do not seem odd today. In terms that make perfect sense. Italy took on the skills of Greece, since well-off Romans employed chefs from Athens just as well-off Northerners have looked to Paris for their chefs. Through Spain, Arab dishes and Arab gardening, as well as new vegetables and foods from America, were handed on to the rest of Europe. Portugal comes in here, in its great phase of travel and discovery. France next, in the perfect, unique position between Mediterranean and Atlantic seas, exactly poised to take advantage of the Renaissance and the New World."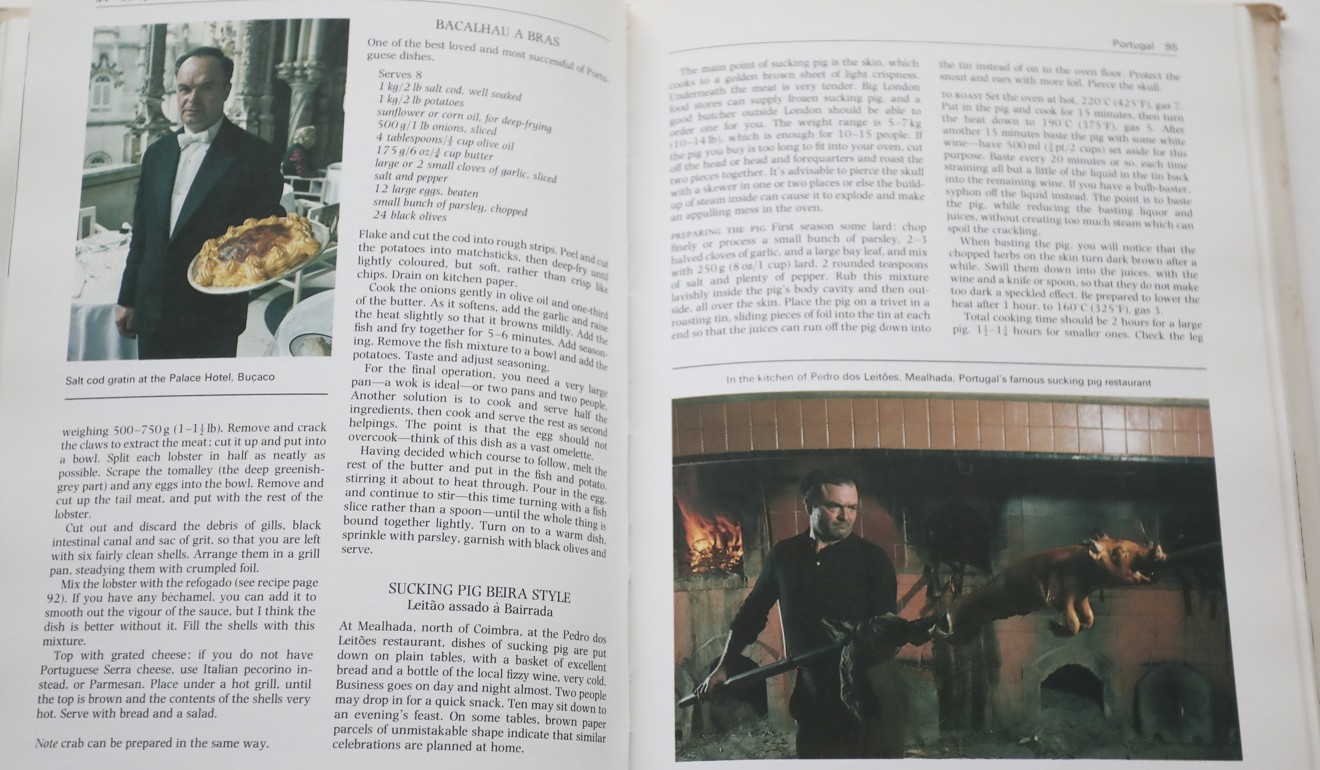 From France, the author moves on to Britain, Scandinavia, Germany, Austria and Hungary, and then finally, Russia.
In each chapter, Grigson serves up the obvious – dishes that everyone could name in a country's cuisine – but also the unexpected. For Greece, there are recipes for taramasalata, stuffed squid, spanakopita and dolmades (stuffed vine leaves), but also brain salad and pork with quince.
In the chapter on Italy, recipes include braised veal shin with risotto milanese, parmigiana di melanzane and vitello tonnato, as well as grilled eel, sole with parmesan and Arbruzzi lamb with olives. In other chapters, recipes include duck leg confit, Scotch eggs, bratwurst in beer, goulash, chicken paprika and Siberian ravioli.