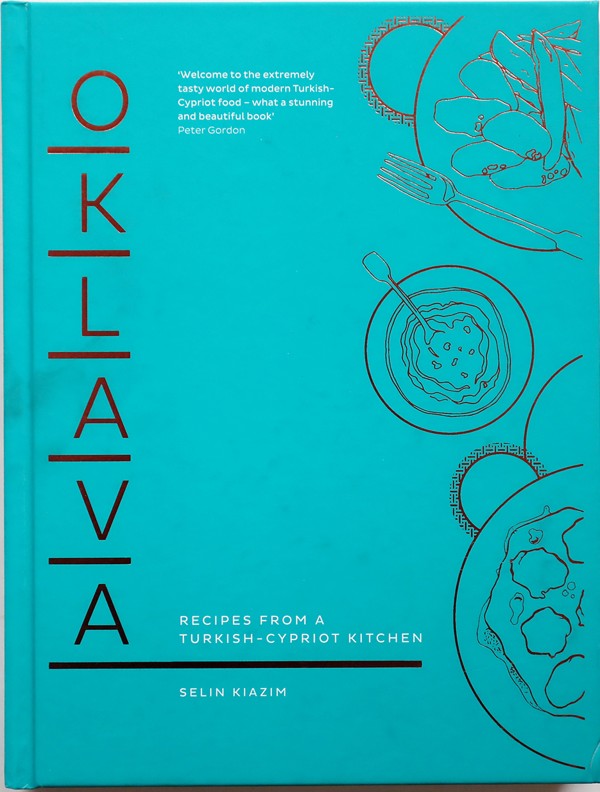 Like many children of immigrants, Selin Kiazim, chef and owner of Oklava restaurant in London, didn't set out to become a professional cook preparing dishes based on the food of her ancestors.
Born in London to parents from Cyprus, Kiazim writes in the introduction to Oklava (2017), "In all honesty, I was pretty over Turkish food by the time I turned 19, which is when I enrolled at Westminster Kingsway College to study for a Professional Chef Diploma. At college I learnt the basics of French cookery, which couldn't have been any further from Mum's cooking."
Kiazim won a culinary competition when she was in her final year at college, and the prize was a "five-week trip to New Zealand to work at some of the country's top restaurants", including Dine by Peter Gordon, which led to a position at Providores, Gordon's restaurant in the British capital.
After years of working in other kitchens, Kiazim decided to open her own restaurant. "But before I could launch myself into the cutthroat London food scene, I had to decide what kind of food I wanted to present. I grew up in London, where the culture and the food are so diverse: it is incredibly inspiring to see people from all around the world take the humble cooking from their own countries and modernise it to work in London.
"The combi­nation of my classical training at college, my Turkish-Cypriot family (including the time spent with my nene [grandmother] in her home village), my north London upbringing and four years exploring food from around the world with Peter Gordon gave me a great grounding that meant I could bounce off in any direction I wanted.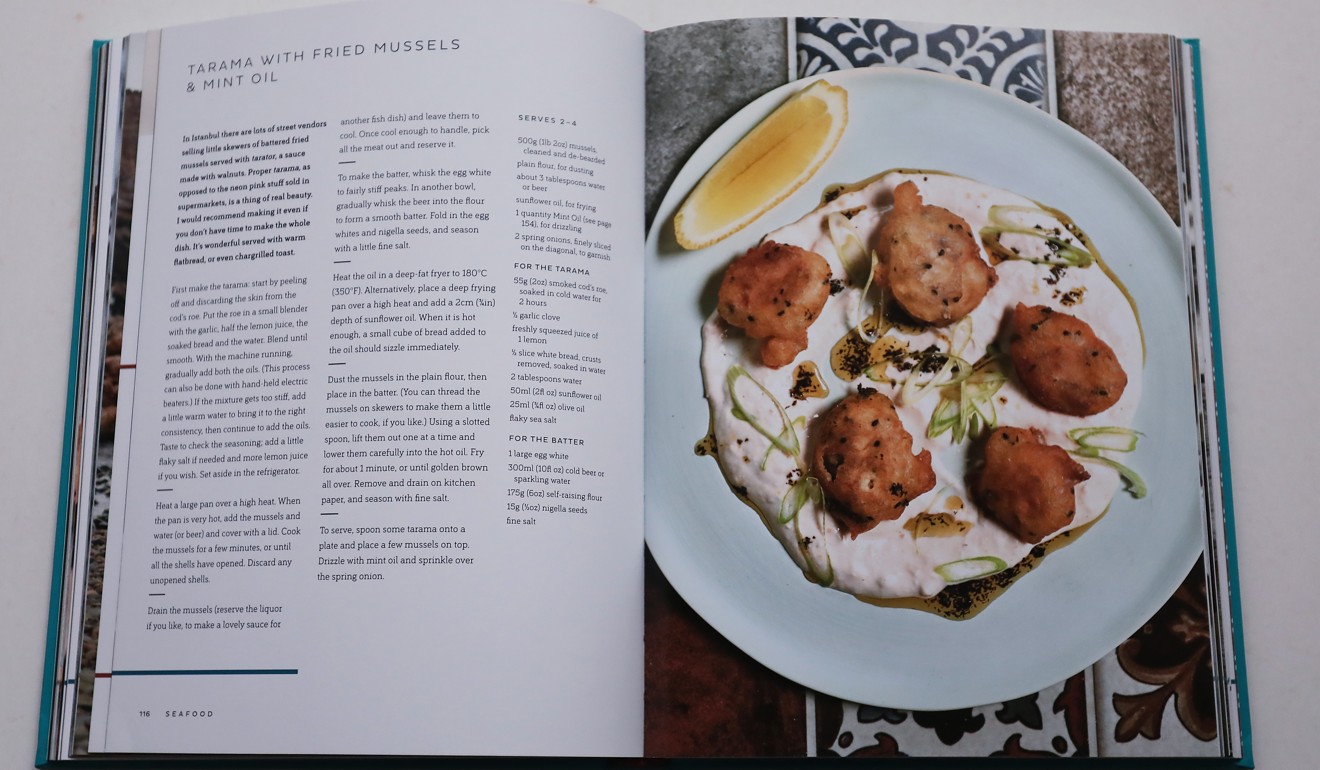 "There were two things that led me to develop my style of modern Turkish cooking. First of all, there's nothing I love to eat more than a well-made kebab: anything cooked over charcoal just tastes better! Second, I wanted to do something that no one else was doing, which is pretty much impossible, as there's always someone who thought of an idea before you – but that wouldn't stop me trying."
Food book: Anatolia - Adventures in Turkish Cooking
"I thought to myself, if I want to find something that sets me apart, I need to look at all the elements that make me the chef I am [...] I booked a trip to Istanbul and went in search of inspiration. I was already starting to lean towards more Middle-Eastern flavours in my cooking, and it occurred to me that all anyone thinks of when it comes to Turkish food are kebabs. Turkish food is rich, diverse and steeped in tradition, but rela­tively unexplored in the modern cooking world, and that was incredibly exciting to me."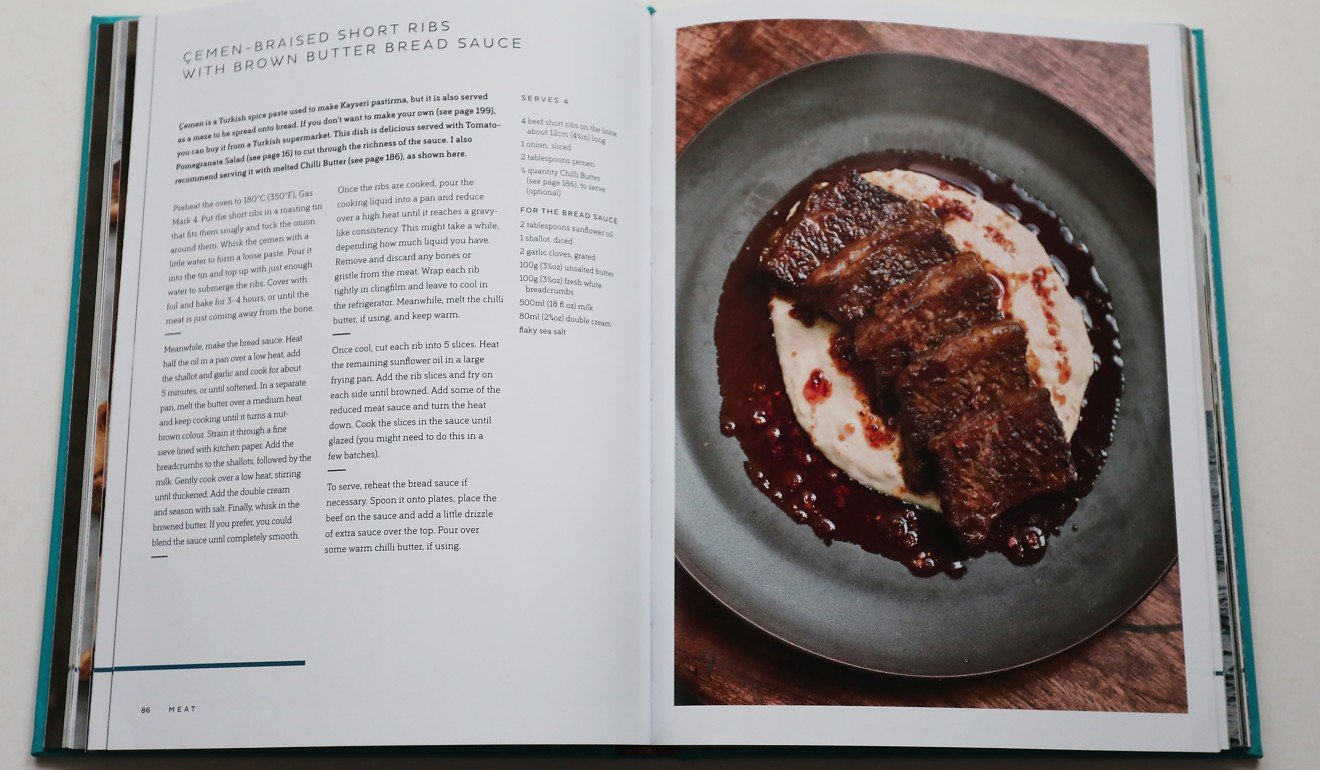 The recipes are tempting. Yes, you'll find the expected Turkish and Greek classics of hummus and various types of kebab (Kiazim admits early in the book, "There is a huge amount of crossover between Turkish and Greek food. Much of it is practically the same, just with different names [...]").
More creative dishes include pan-fried mackerel with black olive croute and tomato-pomegranate salad; tarama with fried mussels and mint oil; çemen-braised short ribs with brown butter bread sauce; chicken livers with garlic, rosemary, cumin and date butter on toast; rabbit fritters; ricotta dumplings with yogurt sauce, chilli butter and pine nuts; and dark chocolate and praline katmer with pistachios.