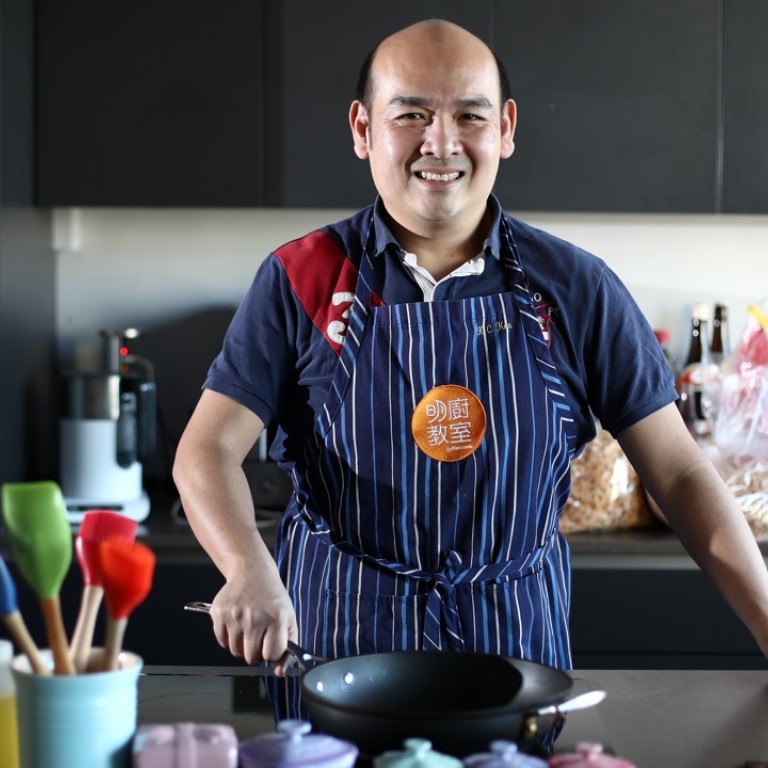 Top Hong Kong food blogger gives us a peek into his pantry
K.C. Koo, of gourmetkc.com, loves to explore new tastes on his travels – especially to Japan – but at home he prefers humble Chinese food
Known to his followers as a gourmet extraordinaire, K.C. Koo is an inexhaustible well of energy. He published his first restaurant review on openrice.com in 2000 and has since become one of Hong Kong's most prolific food critics.
In 2010, at the age of 40, he left the world of finance, where he had worked for 18 years, and dedicated his life to food, or, specifically, to preserving and promoting Hong Kong's fading culinary traditions, contributing to publications such as Weekend Weekly, Sing Pao and Time Out Hong Kong.
Koo also makes and sells his own laap cheong (Chinese sausage), XO sauce and shrimp roe noodles, hosts cook­ing work­shops at his studio and serves as a food importer (if you need Miyazaki radish and don't want to pay the mark-up at a Japanese supermarket, Koo's your guy), and all while managing a
Facebook page
and a
blog
. He orga­nises dinner gatherings at local restaurants every week too, hosting nearly 1,000 people each month. And he recently started organi­sing food tours abroad, mostly in Fukuoka and Miyazaki, in Japan.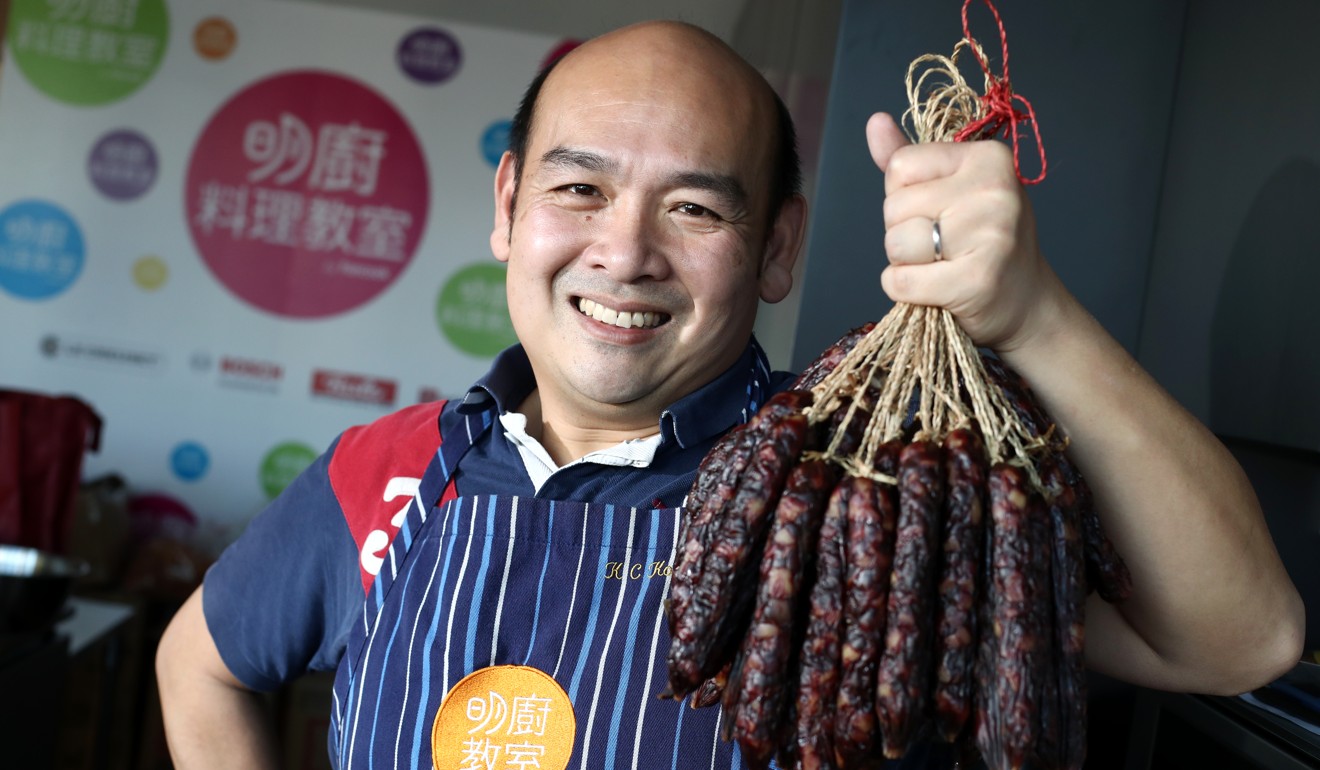 While he's adamant he's not a big shopper, he likes to explore supermarkets on his frequent trips to Japan.
"The only shopping I do is at the super­market. I don't have a habit of buying souvenirs, but I will buy such things as kombu, Japanese soy sauce and local rice to try," he says. "I also enjoy trying strange fruits. I was in Sanya a while ago and came across an eggfruit [canistel, an ovoid lemon-yellow fruit with a curved apex that's native to Central America] – the flesh resembles a [hard-boiled] egg yolk. It's very rich and creamy in texture and very sweet."
From Japan, his latest finds are ready-to-eat fried chicken chips dusted with yuzu powder, which, he professes, are utterly addictive, and an additive-free katsuobushi dashi stock powder from Topvalu.
"It's hotpot season. What I do is throw in two packets of the stock powder, or four, if it's a big pot, add a few slivers of kombu, and there you have it," he says. "It's all natural with no MSG, so I use it for my son's udon, too."
Given his schedule, it's little wonder that he doesn't spend much time eating at home, though he ensures he spends time with his wife – who is a recipe
blogger
– and six-year-old son at the weekend. For his son, he tries to stick to natural, additive-free food such as meat and vege­tables, avoiding processed food such as instant noodles and sausages.
For Koo, simplicity is key. "I'm very simple and like to eat humble food at home," he says. "In the winter, we steam laap cheong, make a steamed egg and my favourite: beef and choi sum sauté. My wife might make a corn soup. When you eat at home, the simpler, the better. You always think [about what to eat], and it turns out what you wanted all along was just a steamed egg or a steamed meat loaf."
Koo admits he doesn't love to cook. "It's a lot of work – hard work. I won't do it unless I need to," he says. When he does cook, he'll walk around the wet market to see what's fresh before deciding on what to prepare. "If everything is fresh – your beef is fresh, your vegetables are fresh, or if you're making a soup and you use fresh pork and fresh conch – that's enough and you'll grasp what home cooking is all about. You can't go wrong. The essence of home-cooked food is it's fast, simple and delicious. Food that is healthy and fresh is also very important."
Koo believes there is no correct way of cooking at home. "We all have different memories of food and flavour," he says. "For example, I like to cook the beef to a 30 to 40 per cent doneness, steam vegetables until they are nearly done before adding the beef back to it. The beef will never be fully done. I marinate the beef and don't even season with salt. But, you know, my wife may not make it that way."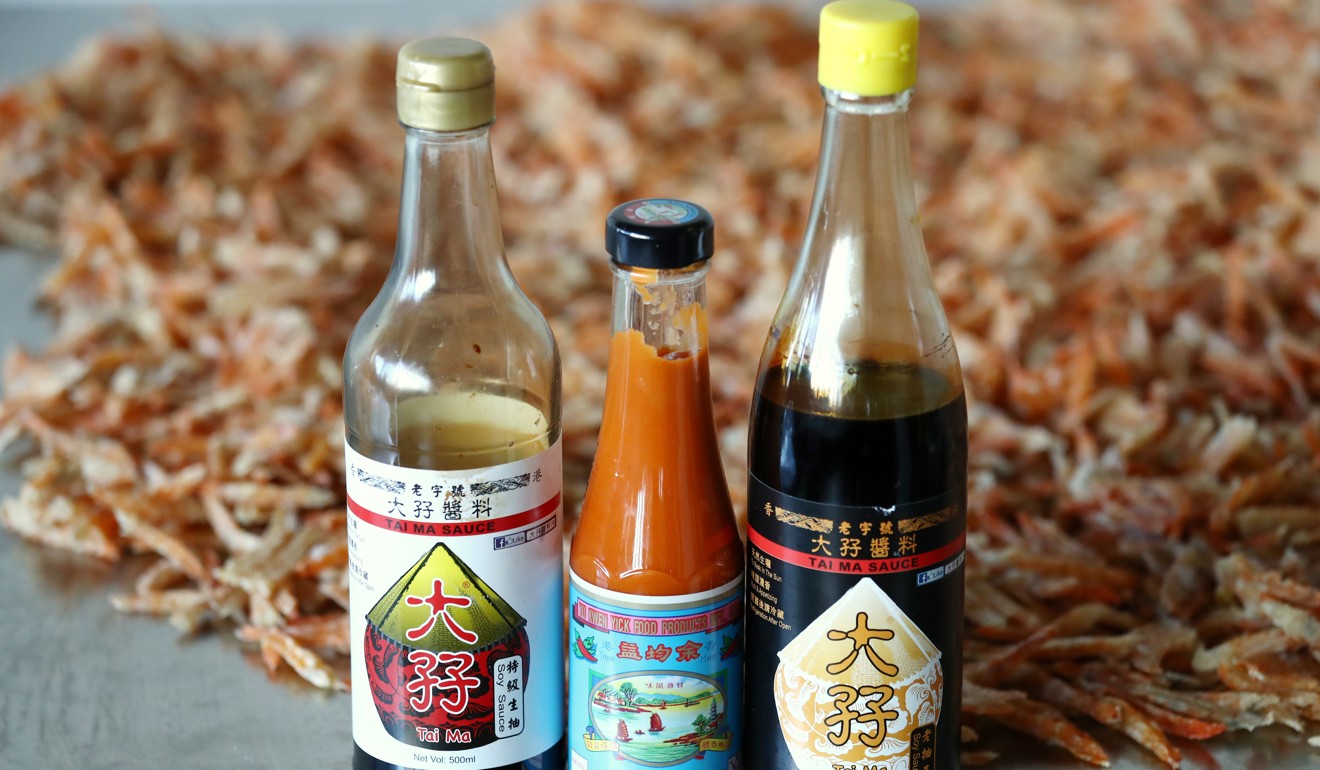 In the kitchen, he uses a repertoire of Chinese ingredients, his main ones being soy sauce, oyster sauce, salt and sugar, and some­times Worcestershire sauce, "but never flour", he says. "If you can control the heat, you won't need it to make a good sauce. I enjoy all kinds of food and I can make Western food, but I want to do what I'm good at – Chinese. You'll never find me with olive oil or balsamic vinegar or fish sauce at home."
Investing in a quality sauce makes all the difference, Koo says. He likes to use Yu Kee oyster sauce, although he "doesn't bring it home, because it will be gone in no time", he jokes. "If you smell it, you can smell the oysters. They don't add flour to thicken the sauce, so it's a bit more watery."
For Koo, food is an integral part of family life and it is important that traditions are not lost. "I grew up going to the wet market with my mum, you know, to help her carry the bags. I watched her cook and helped her when she needed me, so even today, I cook my mother's food," he says.
"It's not something you look to learn; if it's required of you, you'll know how to do it. Because my mum cooked for us, I inherited her knowledge of these recipes and traditions. I hope my son will know. I don't know if he'll cook, but he must at least know."
This article appeared in the South China Morning Post print edition as: Si m p le plea s u r e s