Why did you choose to open your first and only overseas branch in Hong Kong? "My primary objective is to make sure everything here is exactly the same as in Tokyo. I've done collaborations before in other countries, but only in a consultation relationship.
"Right now, around the world, only Hong Kong can do the same-day delivery, same-day clearance through customs and deliver fresh fish to the restaurant. The ingredients are so important – I have to make sure all the ingredients here are the same.
"Secondly, from observations of my overseas guests, Hong Kong customers understand sushi culture: they understand how to appreciate it, they love it."
Where to eat in Hong Kong: hot new restaurants and collaboration feasts to try out in March
How many Hong Kong guests visit Tokyo's Sushi Saito? "About eight to 10 per month. But as you know, it's very difficult to get into Sushi Saito [the counter seats only eight, and the restaurant doesn't accept new customers unless they have been introduced by a regular guest].
"That's pretty normal in Japan. Ever since Sushi Saito opened in 2004, some of my customers have been going there every week, non-stop – they never miss a session."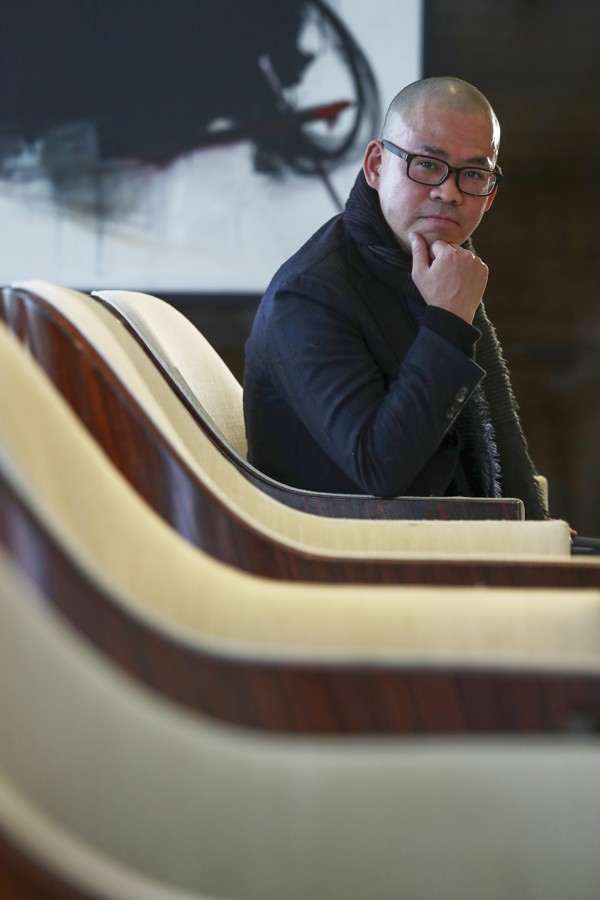 Who will be the chef in Hong Kong? "Ikuya Kobayashi, who has been working with me for more than eight years. We work very closely and he totally understands what I want in terms of quality. He has the ability to replicate exactly what I want.
"Right now, in Tokyo, after I go to the fish market to shop for the best catch, Kobayashi is the one who prepares everything for me. I treat him more like a partner and now I feel he is ready to present the style and culture of Sushi Saito."
Five of the best new Hong Kong omakase restaurants
Can you describe how you became the top-ranked sushi-ya on the online restaurant guide Tabelog? "I wanted to be a professional baseball player. But in high school, I went to a sushi restaurant and saw the sushi master handling everything. I admired him.
"You just do this [he makes the motion of pressing rice together] and put the fish on top. It looked cool and easy. And so I fell into the trap because it's actually very, very difficult. But it became my mission to do that – to be a cool-looking sushi chef. I started when I was 18.
Favourite restaurants of Great Chefs of Hong Kong's Kim Murphy
"I spent five years at [top-ranked sushi-yas] Kyubey, then Kanesaka. In Japan, there are three main 'streams' of sushi: Kyubey/Kanesaka is one stream, Jiro is another and Sushi Sho is the third. Chefs don't move from stream to stream – they find one stream and follow it for the rest of their lives. I chose the Kyubey stream by chance.
"For three years I didn't even touch the fish. Every day was cleaning, cleaning, cleaning; every day I brought tea to the whole staff. I needed to work more than 16 hours per day, continuously."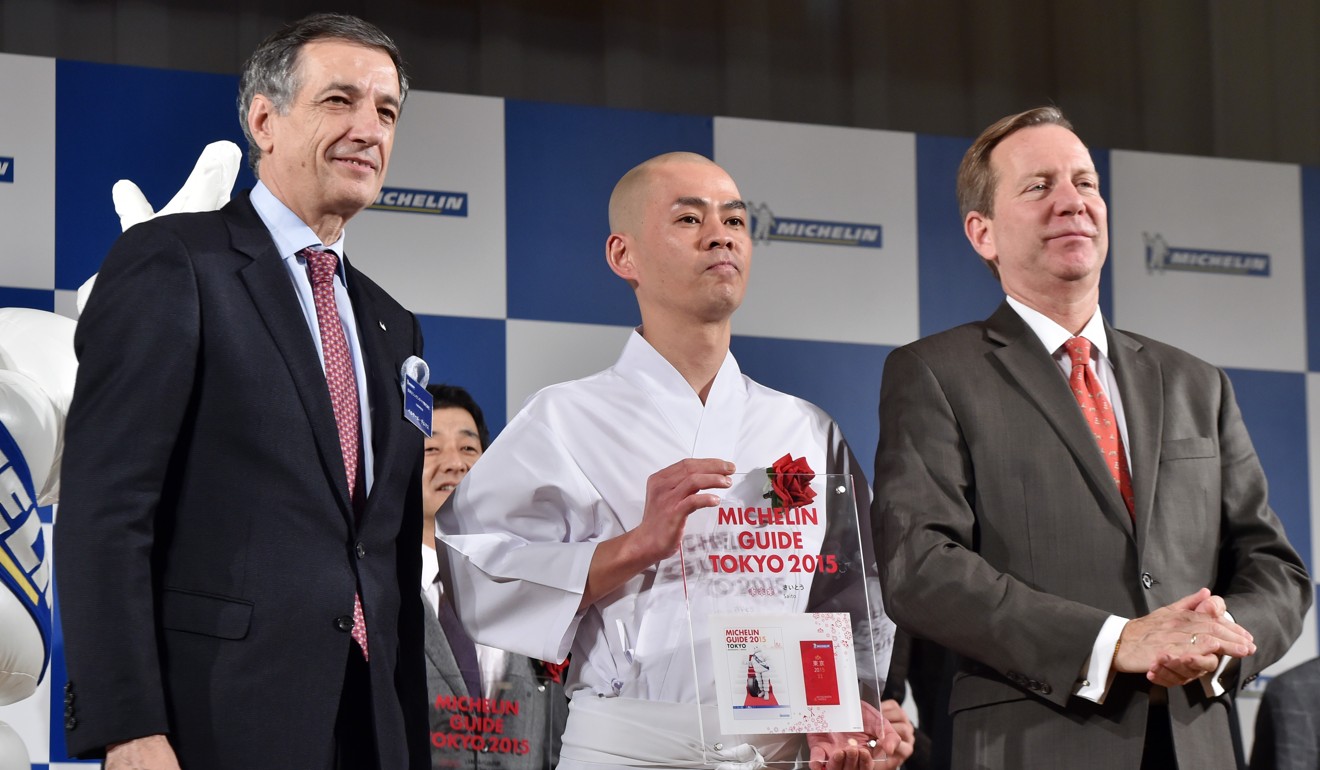 When did chef Shinji Kanesaka let you open your own branch? "In the sushi field, it's very difficult to be independent without the sushi master's permission. You can't leave until the master lets you be independent – only then will he let the fish suppliers sell you fish. In my generation, at age 33, I was the youngest and fastest to be independent."
From observations of my overseas guests, Hong Kong customers understand sushi culture: they understand how to appreciate it, they love it
What do you eat on your own time? "I love beef – all kinds of beef – yakiniku, steak. I love Yakiniku Jumbo – the beef quality and sauce quality are No 1 [Saito's Hong Kong partner reveals they are opening a branch of Jumbo in Hong Kong, in May.]"
Do you eat at other sushi-yas? "Sushi … sushi is so difficult … No. When I was still young, still an apprentice, I would eat at other sushi restaurants. But now I find myself eating something else, other types of cuisine – yakiniku, French; it brings me more inspiration. But every day I eat my own sushi, to taste."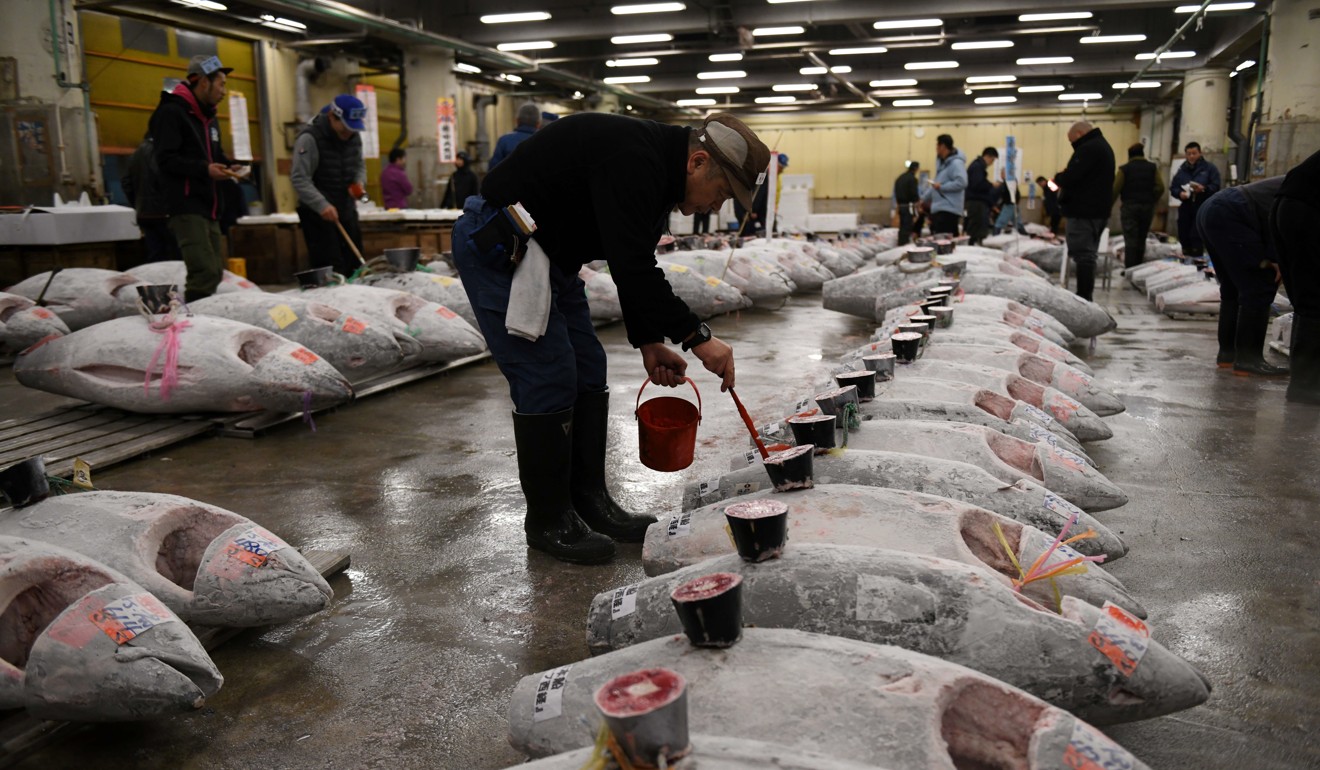 There's a worldwide demand for top sushi; how do you see sushi-yas evolving? "That Japanese culture is so popular around the world is something I should be happy about, but I have some worries. The sushi experience is not just about the chef. The chef is the performer, but he's backed by the whole team. And my team is backed up by a lot of other things: the ingredients supplier, the fisherman, the fishmonger.
"Sushi is very simple – 80 per cent is the fish and the rice; if they're good – the best you can find – then making it, preparing it, is secondary.
"Overseas, I can't find any famous sushi restaurant where the chef can select and choose the ingredients with their own eyes. Everyone else just orders from the supplier, but for us, at Sushi Saito, I go to the market and choose the ingredients myself. If I think they are right, I will send them to Hong Kong."
Nine Hong Kong restaurants make it into list of Asia's Top 50 eateries
"A lot of chefs say, 'I used to work at this or that restaurant' – they have a lot of things on their CV, but the most important thing is whether you know your supplier, whether you see the fish or the people at the back end – how do they work, are the ingredients trustworthy?
"Without this understanding of the back end, you go out and do something and it's not healthy. It's probably going to ruin the culture of the sushi experience and Japanese cuisine. This is why, so far, I didn't want to open another outlet, even though the demand is so high. I believe that as a chef, you have to under­stand everything, even the tiniest, most detailed part."
Sushi Saito will open on March 25 at the Four Seasons Hotel Hong Kong, in Central.