How did you become a chef? "I just ended up doing it. My mother took very good care of what we ate. We grew up between the country and the city. We drank raw milk straight from a cow and, for my grandma's birthday, lambs were sacrificed – nowadays, that would be very wrong, but at the time it was very normal in the countryside."
Cookbook celebrates diverse ingredients of Chilean cuisine
Boragó is all about foraging. Tell us about that. "At least 95 per cent of our ingredients are from the field. We have more than 200 people helping us forage all over the country, in Patagonia, in the mountains, and around the mountains in Santiago. I really like halophytes, seaweed, fruit, mush­rooms, fish, any kind of sea creature. I love the animals."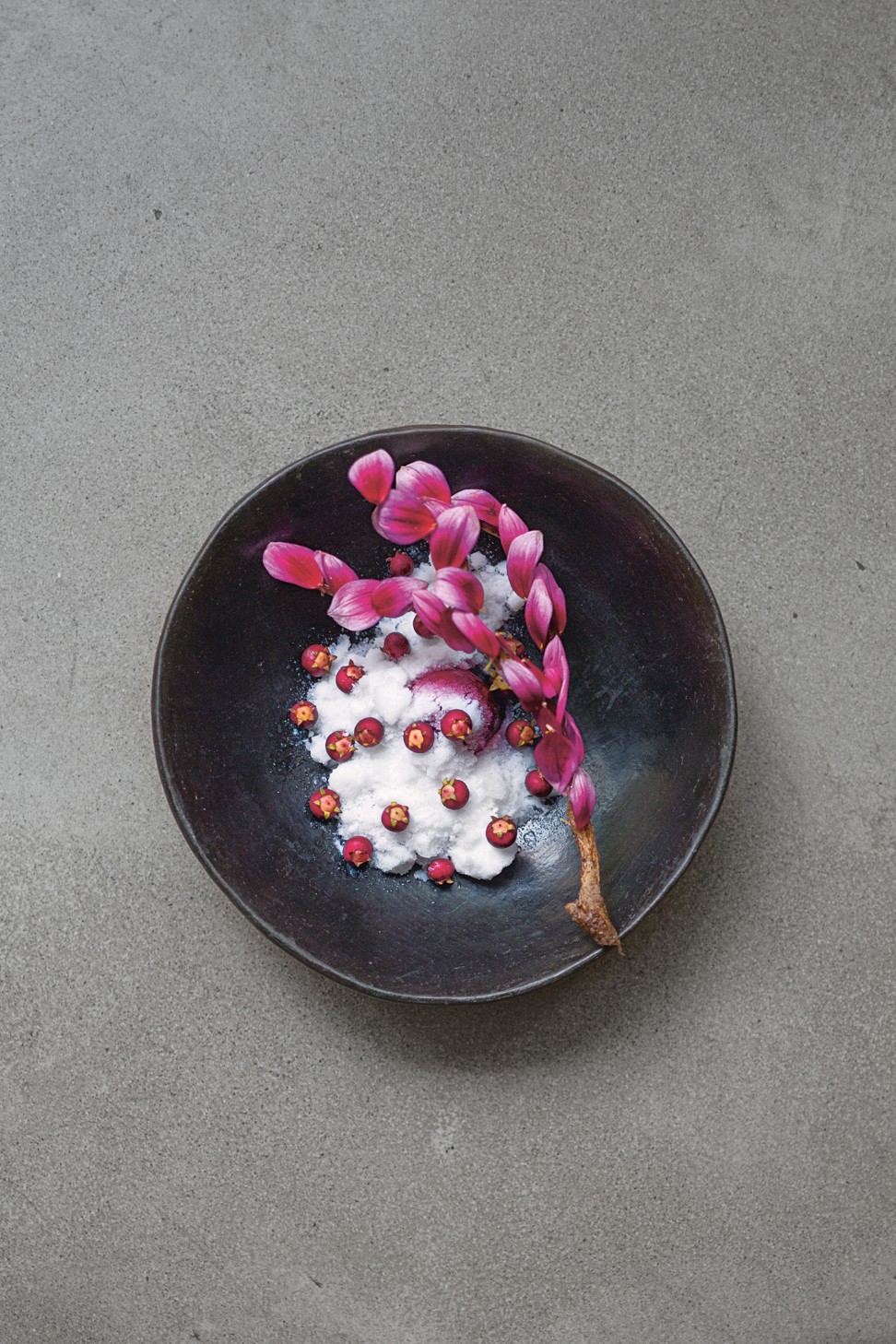 What does Boragó mean? "It's about continuation. Imagine waiting for the whole year for an ingredient that grows only three weeks of the year, and you know the person harvesting it will cut it perfectly for you, and send it to you in a beautiful box like they do in Japan. Meanwhile, the restaurant is booked with guests from all over the world, and from Chile, to see what you're going to have."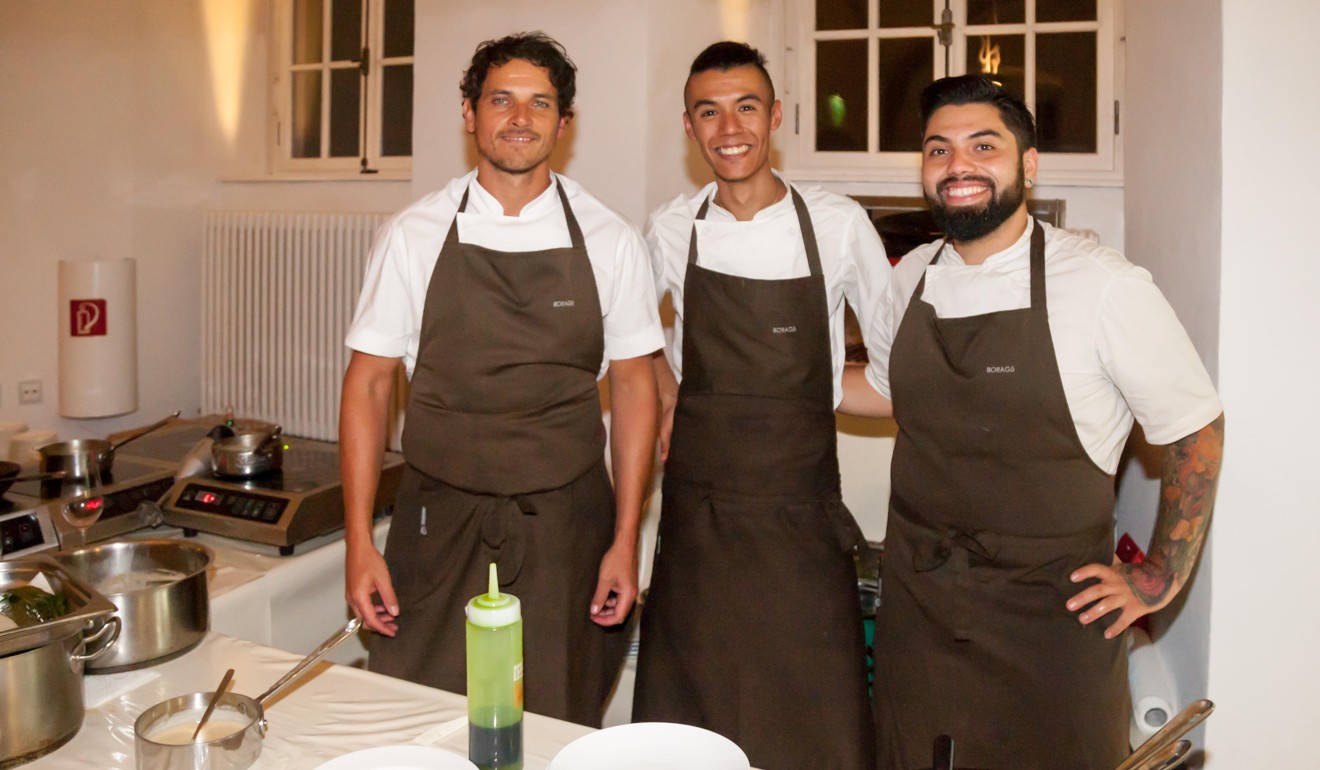 What's the story behind your book, Boragó: Coming from the south (2017)? "The book reflects what we call point zero – when we really started to cook, in 2016, 10 years after we opened the restaurant, because we finally got out and smelled and felt the ingredients. That's why we say we try to be the continuation of the Mapuche [indigenous people in Chile and Argentina]. We try to get the same feelings and know­ledge of the land. Now we get it.
"We needed to show how we understand food, our thoughts about the raw ingredients and the evolution of the dishes. There are two recipes for the same dish – the same ingredients but cooked in different ways. It's a descriptive book; we want you to feel as if you are with me, 4,000 metres above sea level, with the different plants tasting incredible. There have been cultures eating this for thousands of years. All the recipes have elaborations, describing our thoughts on food. We have more than 750 kinds of seaweed in Chile and we have been playing with them for years; we use them in ice creams instead of sugar."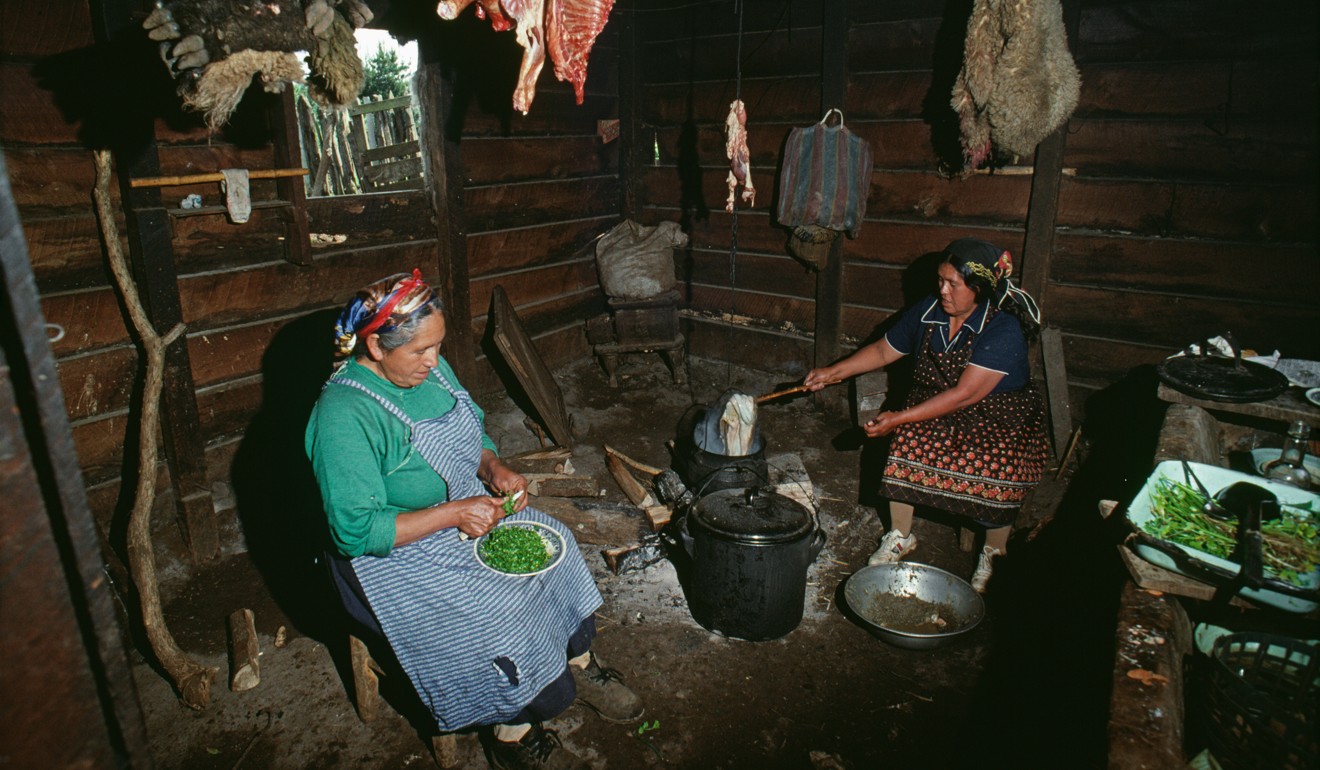 Tell us more about the Mapuche. "They were foragers who were nomads. At least 80 per cent of us Chileans have Mapuche blood. We used to say we have no culture even though the Mapuche have been around for 13,000 years. The Spanish came to Chile 500 years ago and we pretended to be Europeans, and, until the 1990s, we pretended to be Americans. Now it's changing because we do have culture, we have Mapuche blood, and we have unique ingredients."
Our food is not based on technique, it's based on the flavour and the land. It forces you to cook in a different way. We try to cook as Chileans
What was traditional mapuche cuisine like? "They used very different cooking methods, based on wood, and one of the main condiments was smoke. They not only smoked food using different kinds of wood, but also cooked it buried under the ashes, used clay ovens, roasted lamb on a cross, and curanto [cooking meats, seafood, potatoes and vegetables in a hole in the ground that is heated with a bonfire].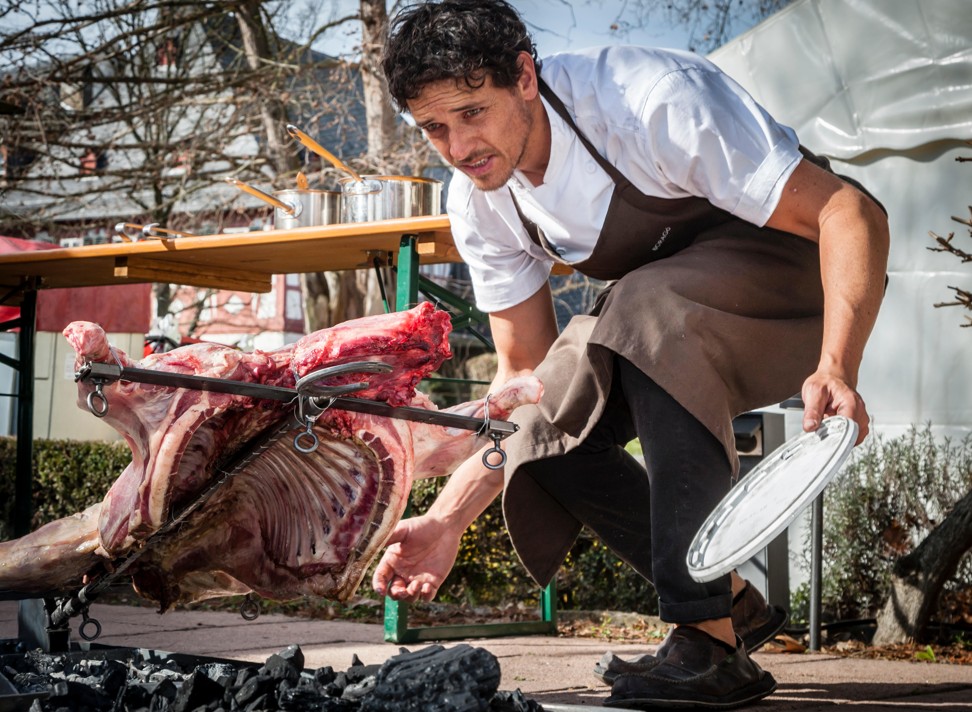 Business-wise, you had a tough few years after you opened the restaurant. How did you survive? "It was a nightmare for six years but I'm grateful for that because, in Chile, we say, 'What doesn't kill you makes you stronger.' I don't know how I made it through. And now the restaurant is full of incredible energy."
How to forage a feast in Hong Kong: nature's larder on Lantau Island shaping menus of top restaurants
What have you learned from cooking indigenous ingredients? "Only five years ago, one ingredient probably meant one possibility. Now one ingredient can have 300 possibilities of flavour. Our food is not based on technique, it's based on the flavour and the land. It forces you to cook in a different way. We try to cook as Chileans. We're not pretending to be any­thing else. And we are always pushing for new possibilities."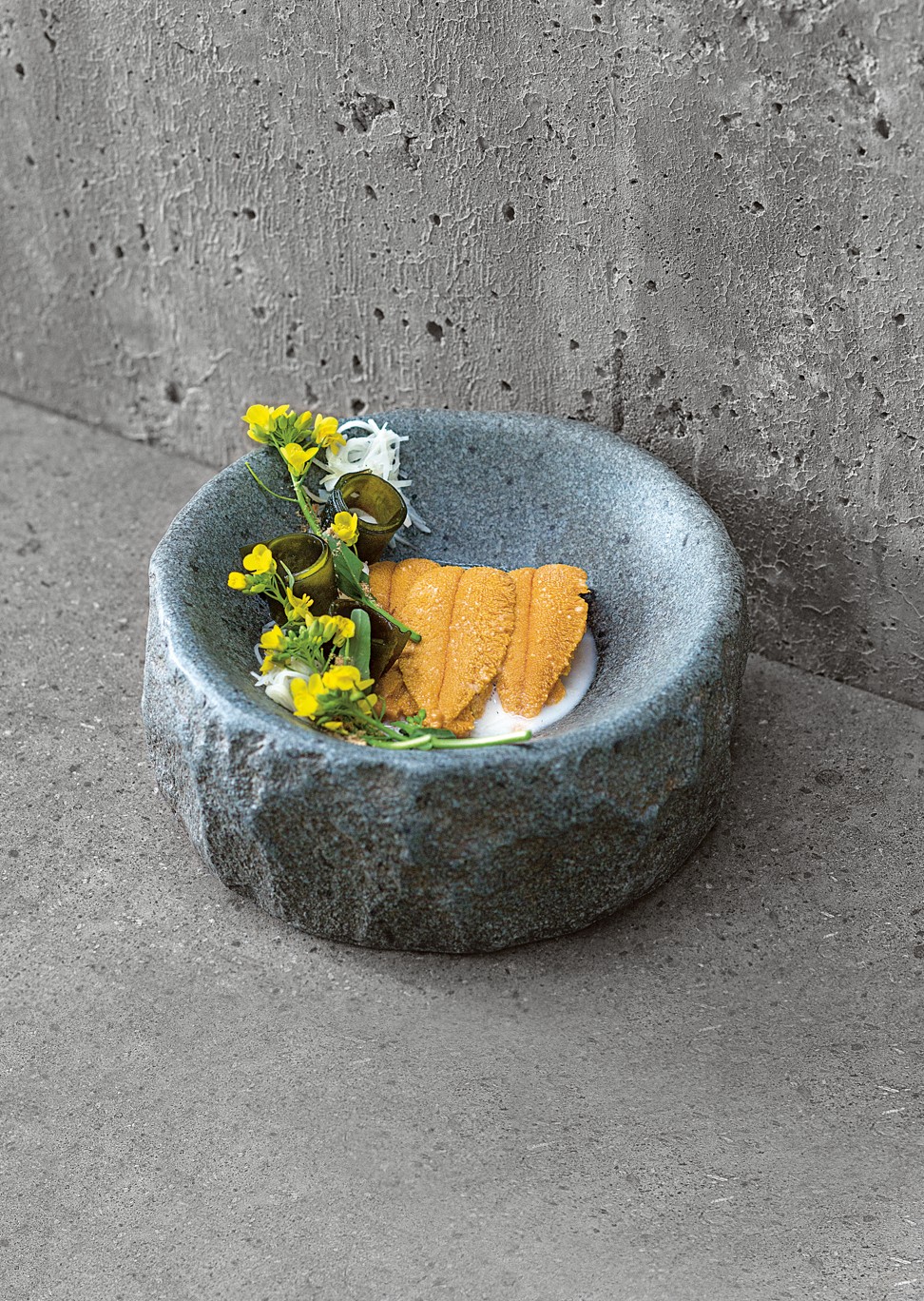 What do you do when you're not working? "I have four children [two boys and two girls, from almost two years old to seven], so I spend my time with them; riding bicycles, cooking for them. They love Japanese food; I love to cook pasta, tacos, Chilean, pretty much everything. Yes, they like to help, but they like eating better."

Rodolfo Guzmán was in Hong Kong recently to cook at Amber, in Central, for a collaboration dinner.