If the name Grégoire Michaud sounds familiar, that's because he's been in the news in Hong Kong lately – or at least his bakery has; Bakehouse, in Wan Chai, has had people lining up since it opened in January.
Hot croissants: in Hong Kong, French bakery veterans open neighbourhood bakeries with a nod to local tastes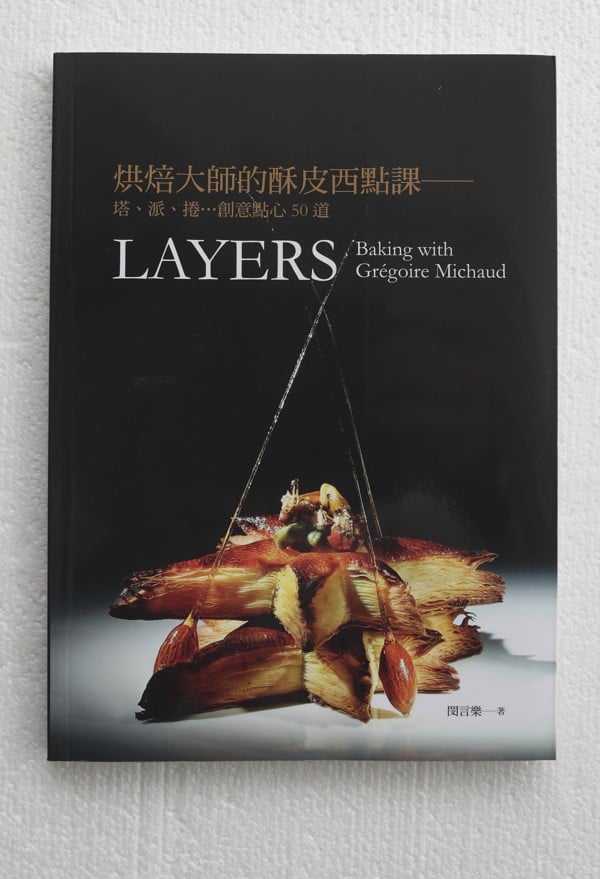 Layers (2013) is Michaud's fifth cook­book (other titles include Artisan Bread [2008], Got Cheese? [2010] and Never Skip Dessert [2016]) and will probably prove to be the most difficult for the home baker to follow. It focuses on laminated pastry, which alternates layers of fat (usually butter) and dough that are then rolled and folded to create exponentially more layers that puff up delicately when baked. Laminated doughs include those for croissant, Danish and puff pastries, and the timing and execution must be precise for the layers to rise evenly.
Susan Jung's recipes for spiral curry puffs and flaky Chinese pastry
In the preface, Michaud writes, "Lami­nated dough is fascinating. Producing the perfect layered dough requires precision, discipline and rigor; yet, gestures need to be gentle and measured. The flaky and buttery pastries are nothing less than a complicated mathematical equation taken into a baking art form, which will ultimately end up as a scrumptiously delicious result! Under­standing the close relation the different elements of the dough have to form the puffed flaky pastry is the essence of perfectly formed layers.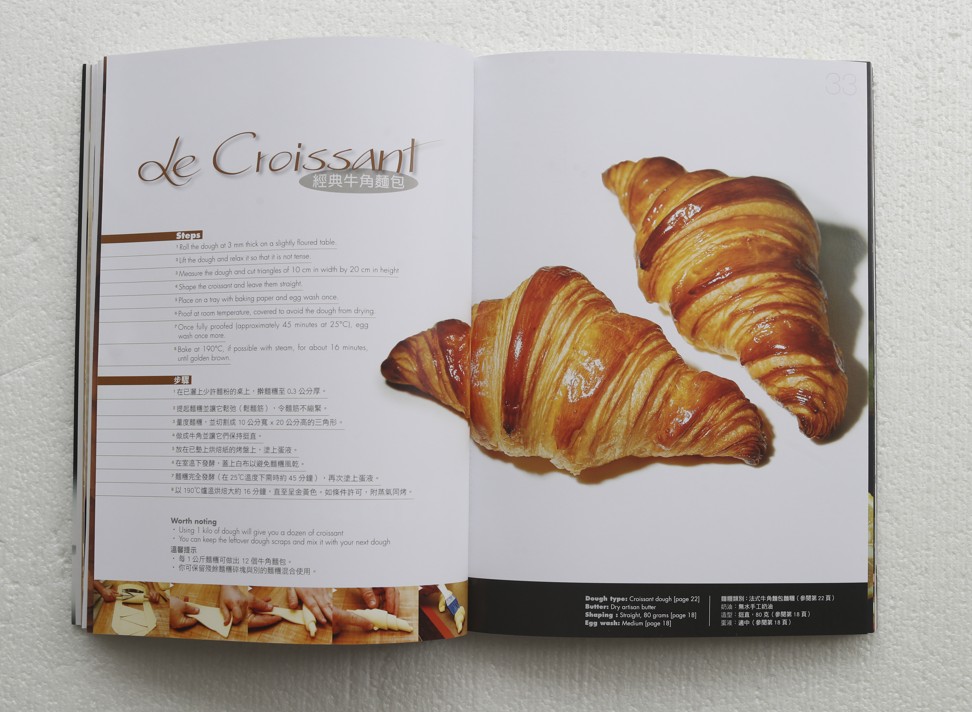 "Layered pastries are famous around the world. Almost every other country has a layered dough speciality, [whether it] be croissants in France, ensaïmadas in Spain or sfogliatelle in Italy.
"Like with any popular recipe, people have created, tweaked and adapted the traditional recipes into their own personal favourites; and the same goes for me. Once I could master the dough, the proofing and the baking, to produce perfect basics such as simple viennoiserie and pithivier, I couldn't hold myself back and stepped out of my comfort zone to envision a somewhat differ­ent approach of layered dough. Faithful to my style; the food had to make sense, but it needed to be rather different. A few innovative techniques and ingredients such as artisan flavoured butter in croissants bring a fresh and clean look to viennoiserie, croissant and puff pastry."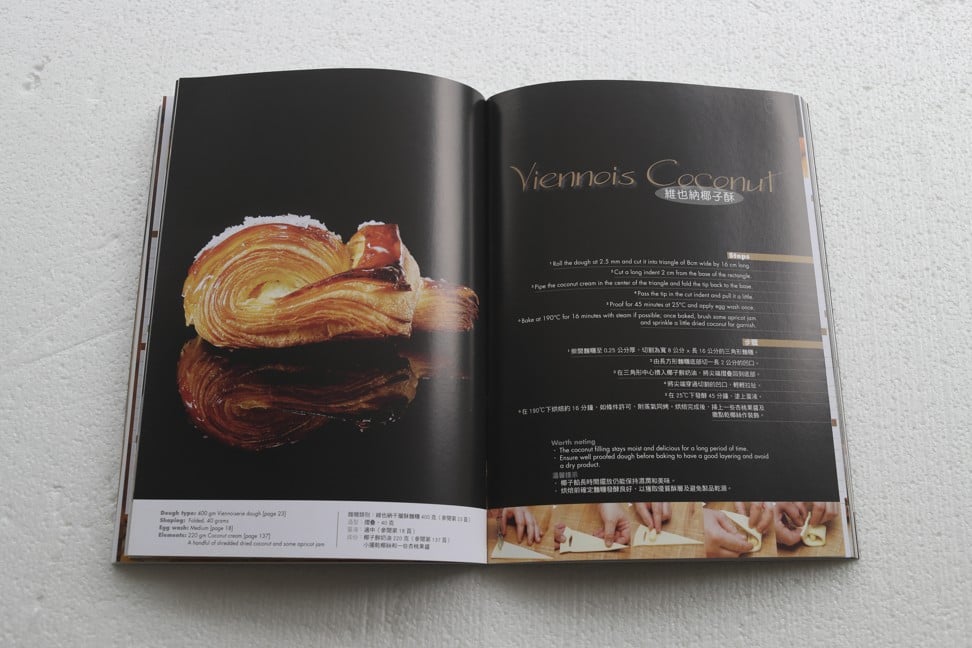 The first chapter is devoted to the hows and whys of making laminated dough: the kneading process, layering and folding, measuring and shaping, proofing and baking. The ingredients in the recipes are given in metric and baker's percentages (which soundmore complicated than they are).
Susan Jung's recipe for sardine curry puffs
There are recipes for basic doughs, such as croissant (with variations using yuzu butter and seaweed butter) and various types of puff pastry (Dutch, French and German), as well as creative sweet and savoury ways to use the doughs – pain à la pistache; cassis and coffee lollipop; apricot jasmine carré; Damascus rose and vanilla crown; raspberry-mint vol-au-vent; matcha tea and azuki bean wreath; lemon, ricotta and pecan braid; Thai basil flutes; and black cherry and cinnamon spiral.