Fans of white Burgundy in search of great value should look to France's Chablis region, with its more than 5,000 hectares under vine and no fewer than 40 premier cru vineyards and seven grand cru. This being a cool climate, wine styles are elegant, with a lean structure, restrained fruit and racy acidity. Climate change and warmer growing conditions have, however, brought about fruitier wines, with higher sugar levels and softer acidity.
Understanding Chablis, home to some of Burgundy's best white wines
Quality is determined by harvest conditions and 2015 was a good year in Chablis. A hot summer with little rain brought an early harvest and grapes reached optimum ripeness by early September, with balanced sugar and acidity levels. These youthful wines are already drinking well.
One producer worth seeking out is Domaine Samuel Billaud, its wines being among the best expressions of Chablis, showing purity and a sense of place with little winemaking intervention and oak usage. Samuel Billaud's family has been making wine since 1815, and he was winemaker at the family business, Domaine Billaud-Simon. In 2009, however, he bought four hectares of that vineyard and established his own operation.
Three affordable white burgundies from biodynamic winery Domaine Leflaive
Production is limited to about 45,000 bottles a year, and Billaud practises lutte raisonnée, a form of sustainable agriculture using minimal amounts of chemical additives. The winery is gravity-fed to minimise pump­ing. Alcoholic and malolactic fermentation for the village wines is in small stainless-steel tanks, while the premier cru and grand cru wines are fermented in 450- to 600-litre barrels, of which 15 per cent are new. Wines are aged for an average of 10 months.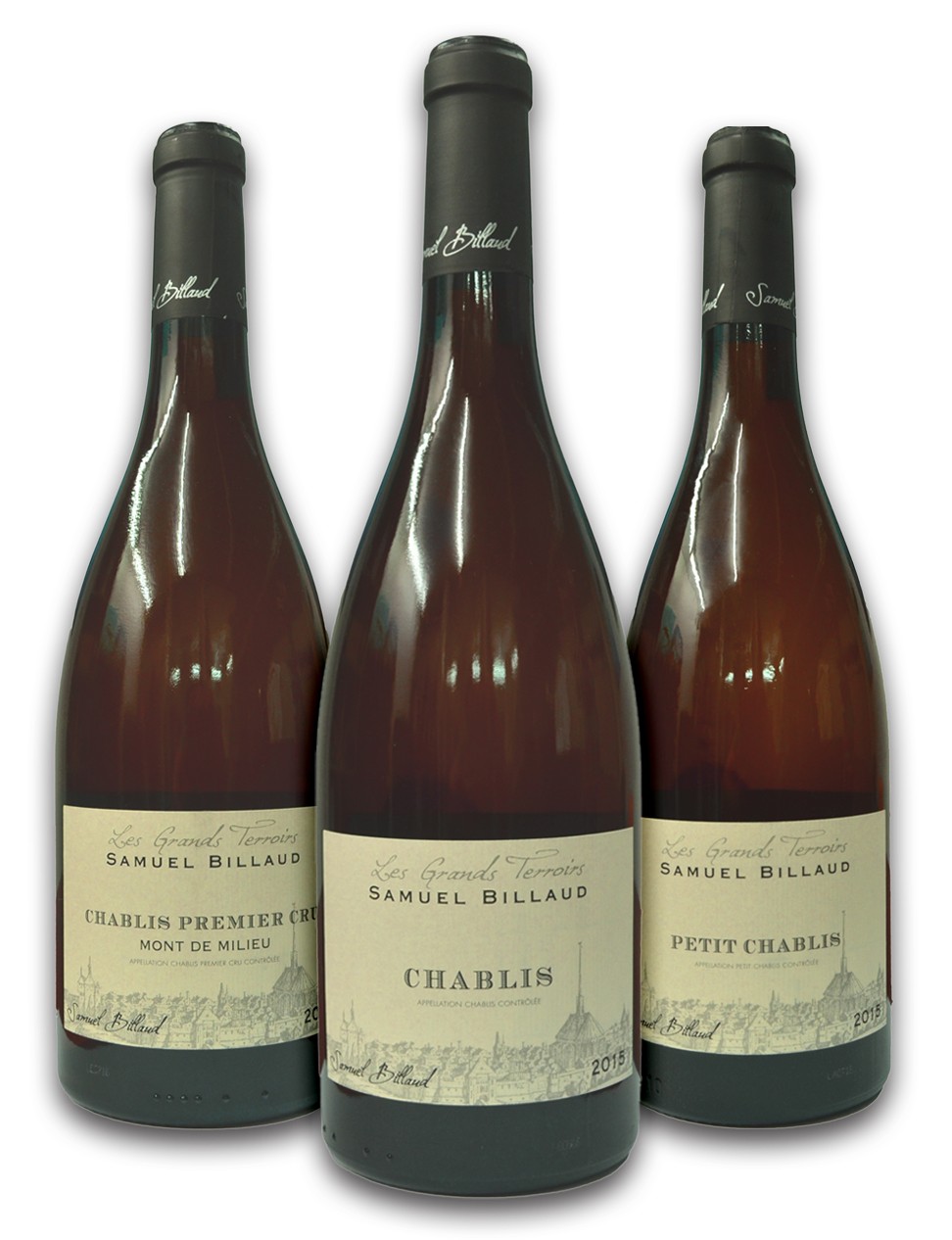 Samuel Billaud, Petit Chablis, Les Grands Terroirs 2015
Established in 1944, the appellation Petit Chablis accounts for about 18 per cent of Chablis production. Petit Chablis encompasses wines that are not in the village, premier and grand cru Chablis classification. The region is distinguished by its Portlandian soils with approachable, early drinking wine styles.
Green apple, stemmy and saline notes. Lighter-bodied, with fresh, balanced acidity and a medium finish. Pure, with simple fruits. Approachable and easy drinking. HK$225
Samuel Billaud, Chablis, Les Grands Terroirs 2015
Fruit is sourced from vines planted between 1952 and 1987. Soil is a combination of clay, limestone, Kimmeridgian and marl, adding some minerality and complexity.
Citrus and green apples, with stony mineral notes. Elegant with a lean structure, crisp acidity and a good core of fresh fruit, with a long finish. A lovely wine, showing purity and place of origin. Drinking well now. HK$250
Samuel Billaud, Chablis Premier Cru, Mont de Milieu 2015
Mont de Milieu is a steep hillside vineyard with south-facing exposure. The name refers to the former boundary between Champagne and Burgundy. Often overlooked, this premier cru offers great value at this quality level.
Restrained citrus, mineral notes. The palate shows ripe fruit intensity, balanced acidity and a long finish. A classic Chablis that is drinking well now but will improve with cellar ageing. HK$350
The wines are available from The Juicy Grape