How did you get into cooking? "I come from a broken family, so in the beginning the biggest reason for me to cook was to bring my parents back together, because they were separated before I was born.
"My maternal grand­mother raised me, and I saw my mom hanging out with her friends, a group of chefs. When I was around 14 years old they showed me how to chop, make fried eggs, paella and gambas [shrimp]. What sucked me into that environment was seeing my mom happy and everyone enjoying each other's company through food."
How 'hard, crazy' mother set Sydney chef on road to culinary glory
How did you get interested in Peranakan cuisine? "After I graduated from high school, I visited my cousin in Singapore and he took me to a hawker centre. I had chicken rice for the first time and I still can't put into words that first bite, but it was balanced, savoury, spicy and salty, comforting at the same time. Mostly it felt like a hug from some­one's uncle. I definitely felt warmth – I got addicted to that level of comfort."
The young chefs at forefront of a Philippine food revolution, and why you'll be hearing a lot more about country's cuisine
What did you learn from hawkers? "Since I was a quiet kid, I was observant; sometimes I'd just watch the hawker uncles and aunties and memorise how they cooked and then try to replicate it in the kitchen, but most of the time it wasn't the same. My cousin started intro­ducing me to his Singaporean friends, then I met their families – parents, uncles and aunties – who showed me how to make laksa, rendang, sambal."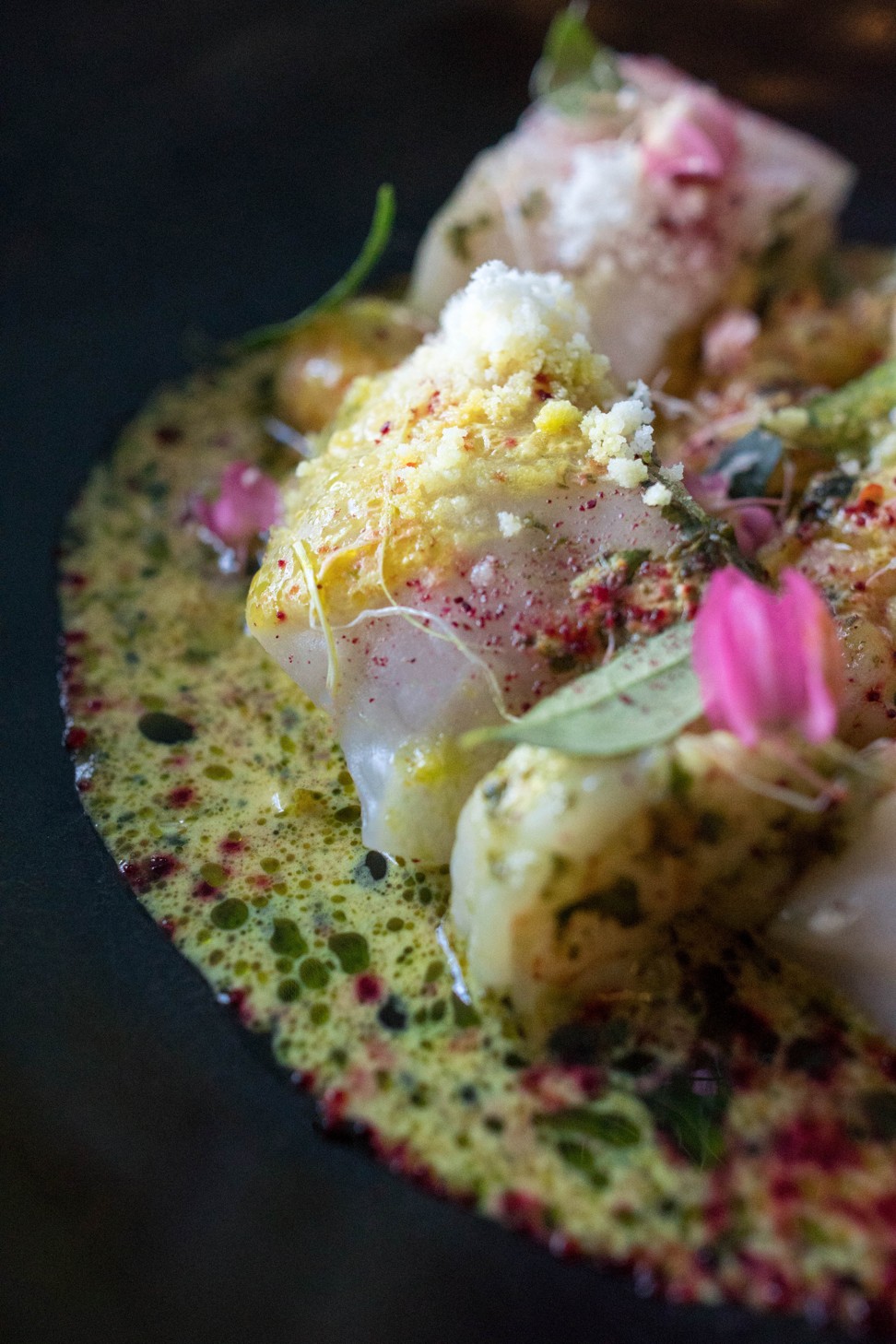 How did you develop your own take? "I went to culinary school where I learned French cuisine because, at the time, it was considered to be the highest standard, but I missed lemongrass, herbs and roots, so I started fusing them into my dishes.
"I'd make risotto and use rempah, the laksa spicy paste. I was fusing it because I remembered the auntie who taught me; I missed her cooking. Even though I was trained to cook the French way, this fusion was happening subconsciously."
[Martha Sherpa] would always rush me and say, 'Time is money, time is money.' But I realised that's how people make money – you have to be fast, especially in Hong Kong.
How did you get started in the restaurant business? "I met my girlfriend [now wife], whose father is Taiwanese and mother is Chinese from the Philippines. It was tough because in Manila it's hard for Filipinos to be with Chinese people; I had to really prove myself. But her dad was different – he's a very open person.
"I was hungry to make things work and open my own restaurant one day. He gave me 100,000 pesos to do it. It was the most generous thing anyone has ever done for me. So I opened a kiosk in a food court in Makati. The customers were call-centre people, start-up com­panies, so I had to work with a certain budget.
"I cooked from 4am until 7am, drove the food an hour and a half to the food court, prepared the ingredients and worked as cashier. By the third week I got really sick and then my girlfriend's mom became the cashier. It was her, me and my helper in the kitchen. Later, I hired two more staff and by the third month we were operating decently."
Three Manila restaurants that show the talents of young chefs applying lessons of top kitchens in West to local cuisine
You've spent time learning to make Cantonese food in Hong Kong. What was that like? "I had my first real Chinese cooking lesson here with Martha Sherpa, who taught in her home in Mong Kok [now in North Point]. They were the scariest classes I ever took, but they taught me to cook at a certain pace.
"I kept returning for six months to learn char siu, roast duck, drunken chicken, sweet and sour pork, even how to use a cleaver, marinate, tenderise pork, use alkaline water. She taught me the secrets of Cantonese cooking. It was so different from what I had learned in culinary school. She would always rush me and say, 'Time is money, time is money.' But I realised that's how people make money – you have to be fast, especially in Hong Kong."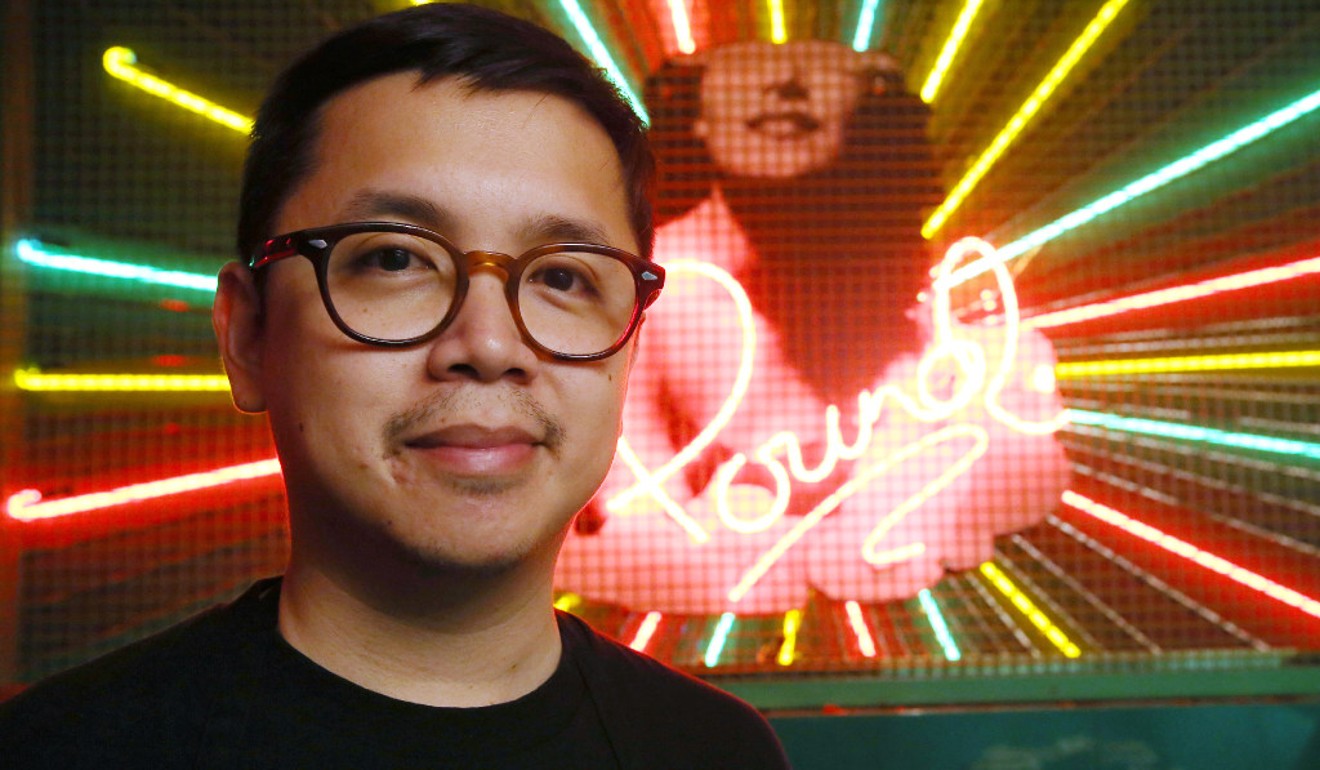 How did your first restaurant, Your Local, become so popular? "In 2016, I was about to open Hey Handsome and Your Local was having the lowest sales ever. They were so low that we thought it was the start of its decline.
"Then online I saw [travel maga­zine] Condé Nast's list of the world's best restaurants – I didn't know what Condé Nast was. When I looked up the Asia list and the Philippines, Your Local was there. It was just us! Two days later we were on all the news channels. I was weirded out. Three days after the news came out, it was Your Local's highest sales ever. It peaked like that for eight months."
The top Asian chefs making fusion food fashionable again around the world
Tell us about your team. "Three years ago my son was born and because I didn't want to be the father who wasn't home, I now had no time for travel and research and develop­ment. The biggest breakthrough was finding inspiration from my team, who I consider my immedi­ate family.
"It's rewarding because not only do I get to be creative, I also get a sense of them in my dishes. It shows their work ethic and their confi­dence in the kitchen. The menu is really all of us. I also merged my team with my family. I have them play with my son because I don't want him to feel they are daddy's workers, they are uncles and aunties."
Nicco Santos' Hey Handsome recently had its first pop-up outside the Philippines, at Mrs Pound, in Sheung Wan.