Written in three languages – English, Dari (in Arabic script) and Tajik (in Cyrillic) – With Our Own Hands: A Celebration of Food and Life in the Pamir Mountains of Afghanistan and Tajikistan (2015) is a fascinating intro­duction to a remote, historically rich part of the world that many of us have viewed only in news broadcasts.
The foreword is by Britain's Prince Charles, who writes, "The Pamir Mountains have long held a particular fascination for me, as they have for so many people of the world. From Alexander the Great, who marched through them, to George Nathaniel Curzon, who found the source of the Oxus in their folds, many have held in awe this distant and isolated range of peaks.
"But those peaks have tended to obscure the world that goes on a little further down, in the valleys, foothills, and slopes below. It is an extraordinary world – an ancient and dignified human culture living in a diverse environmental ecosystem – all too often obscured from view. I am delighted to see the publication of this landmark work […] which describes in rich detail the life and landscape of the Pamirs, its people, its culture and its environment."
Kebabs, baked eggs and savoury pastries: the Chinese Muslim food trail
The authors, surprisingly, are not from within any of the communities covered in the book: they are Dutch ethnobiologist Frederik van Oudenhoven and Swedish scientist and PhD candidate Jamila Haider, who had been doing research in the region for many years.
In their hefty tome (named Best Cookbook of the Year 2016 by the Gourmand World Cookbook Award), they write in the introduction that they are trying to maintain a culture that is in danger of being lost. "Many travellers to the Tajik Pamirs will leave again without ever having tasted its traditional foods. The food they eat in the restaurants in Khorog or along the roads, or even in people's houses, may taste like overly greasy Russian food.
"Writing a book about such food may seem like a very strange idea. They might wonder, as we did for a long time, why a culture with such deeply rooted traditions does not also have a food culture. But that is the wrong question. It would be better to ask why so little of the art of traditional Pamiri cooking is visible to outsiders. Traditional Pamiri food can still be found, and it is as diverse as it is tasty and wonderful [...]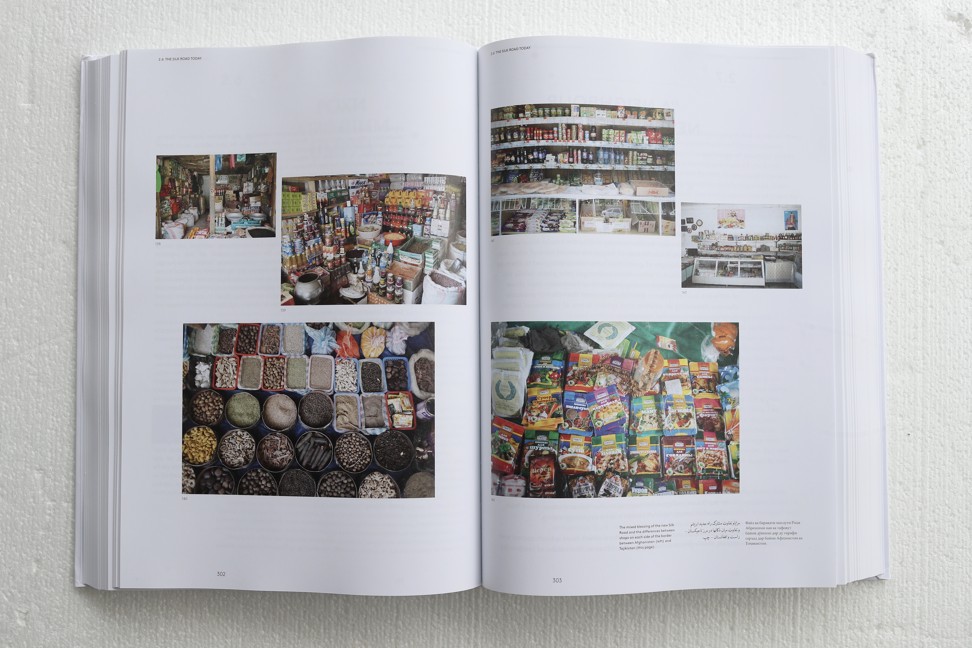 "One day, huddled around a stove in a house in the village of Mun, in the Ghund valley of the Tajik Pamirs, a grandmother began to recount to us the food she once used to eat. Soon, the entire family was there, listening to her stories. When she had finished, she asked us to write her recipes down in a book so that she could leave them for her grandchildren. She was afraid they would forget.
"That is how the idea of this book was born: to share the voices of people talking about their food, as a way to discover the history, culture and agriculture of the Pamirs of Afghanistan and Tajikistan, and also to keep a simple promise to Dursulton Muborakshoeva, the grandmother from Mun."
To Kashgar and beyond in Xinjiang, China's wild west
Recipes include soup with crumbled pea-dough; sweet mulberry syrup; mulberry halvah; thin apricot kernel soup; milky pumpkin soup; fried sheep's organs; steamed pasta roll stuffed with meat and vegetables; and home-made noodles with meat stew.