One of the dishes I have been longing to try is Pierre Koffmann's stuffed pig's trotter. I read about it years ago, but I'm still no closer to eating it. I can't try it at any of the London-based French chef's restaurants, because he no longer has any (his last place, Koffmann's, at The Berkeley hotel in the British capital, closed in 2016). And, after looking at the recipe in Classic Koffmann (2016), I know I won't be cooking it.
20 restaurants top chefs go to when they eat out in London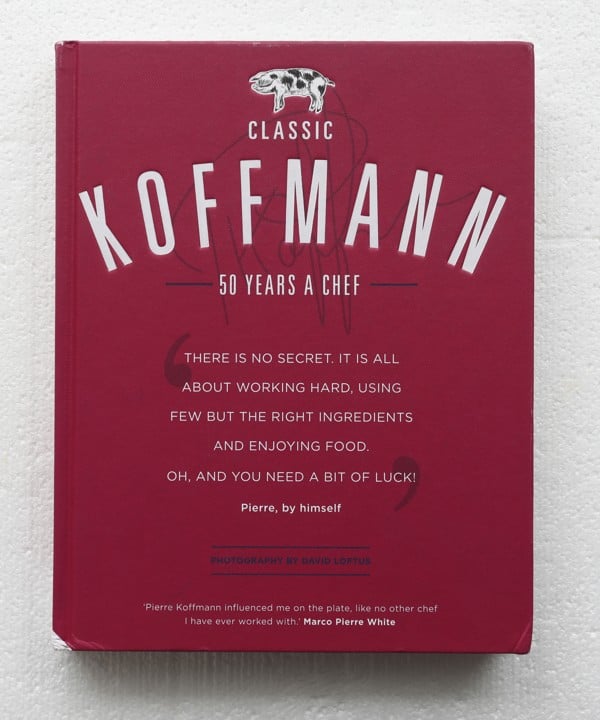 The recipe, created for Koffmann's first restaurant, La Tante Claire, involves deboning a pig's trotter (preferably a back foot because it is larger than a front one), poaching it with vegetables, port wine and stock, then stuffing it with a mixture that includes sweet­breads and morel mushrooms stirred into chicken breast that's been puréed with egg white and cream. The stuffed trotters are then wrapped in foil and steamed or baked before being served with mashed potatoes and a sauce.
Saveur cookbook on French, the 'world's greatest' cuisine
Sounds complicated? It is! That's because Koffmann is an old-school French chef whose dishes draw on old-school French classics – a style of cuisine that, sadly, has become less popular among young cooks.
Koffmann, who worked for the Roux brothers (starting at Le Gavroche, where he went from commis to sous chef in about three months), has influenced many big names in the industry: Bruno Loubet, Tom Aikens, Richard H. Turner, Tom Kitchin.
I wanted to see France play England at Twickenham [a rugby union stadium in London]. It was 1970 [...] The food in England at that time was unspeakable
In Classic Koffmann, the chef, who was born in Tarbes, southwest France, tells us that the headmaster of his school once said to his mother, "Maybe Pierre can do better somewhere else."
"I was only 14 and I had to try to find a job that I could do for the rest of my life. In Tarbes, that meant working at Arsenal de Tarbes, building tanks, or at Alstom, building trains, and then there was the post office or the SNCF for a job on the railways. I thought about that but I decided to try for cookery school because I liked eating and drinking […] I thought I could still be a student, with long holidays [...] Of course, I was stupid: you work harder in a restaurant than in a factory."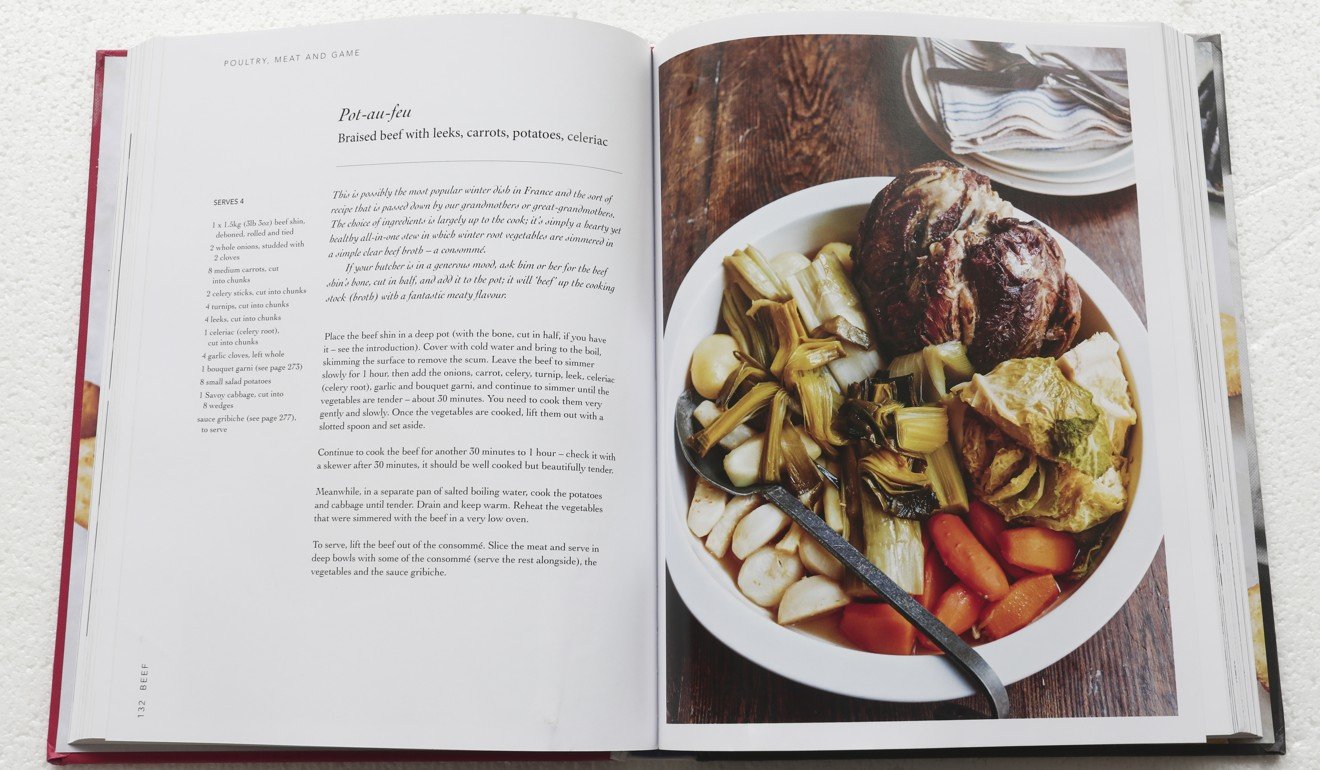 After working in various regions of France, Koffmann planned to move to Australia or America. "But first I wanted to see France play England at Twickenham [a rugby union stadium in London]. It was 1970. I came across [an advert about] Le Gavroche. I knew nothing about it but that was where I ended up. The food in England at that time was unspeakable."
How that's changed. "In 2009, I was asked to open a pop-up restaurant on the roof of Selfridges for one week […] Places at the pop-up sold out immediately and Selfridges kept asking me to extend my time. We were there on the roof for eight weeks. We did 3,200 pig trotters while we were there […]
"Food in London has changed so much. I don't think a restaurant like La Tante Claire could win three stars nowadays."
The French Menu Cookbook: Richard Olney's 1970 classic revisited
Koffmann goes on to explain that, back then, spice blends were purchased, not made by the chef, and that now cooks have access to ingredients from around the world.
Classic French dishes in the book include pissaladière; green crab bisque with rouille and gruyere; fromage de tête (head cheese) with celeriac remou­lade; duck terrine in pastry crust; lentils, foie gras and crispy duck skin; cassoulet with duck confit; beef cheeks braised in red wine; veal kidneys with mustard sauce; apple tart; and gâteau Basque with plum compote.