Based in California's Napa Valley, in the United States, Rosemary Cakebread was winemaker at Spottswoode Winery for more than 15 years before launching her own label, Gallica, in 2007.
"My goal has always been to make balanced and elegant wines which, although they can be enjoyed upon release, become more inter­esting and nuanced with further ageing," Cakebread says.
The men were terrible: Zacapa's master rum blender, woman in a male-dominated industry
Wine, for her, is a lifelong journey and, despite an already in-depth knowledge, she remains passionate about learning.
"I am curious to see what other producers are doing, and try wines that I may not be familiar with or that are relatively unknown. I also feel it is important and inspirational to keep learning – forever be a student – by visiting other wine regions, reading, attending seminars and speaking with people to exchange ideas."
Women are well represented professionally here in Napa Valley – although not equally in terms of numbers
And Cakebread encourages women to join an industry that is often considered male-dominated.
"If you work hard there is plenty of opportunity for everyone in the winemaking profession," she says. "Women are well represented professionally here in Napa Valley – although not equally in terms of numbers, and I believe it is an inviting place to work. I am always pleased to see young women interns each harvest."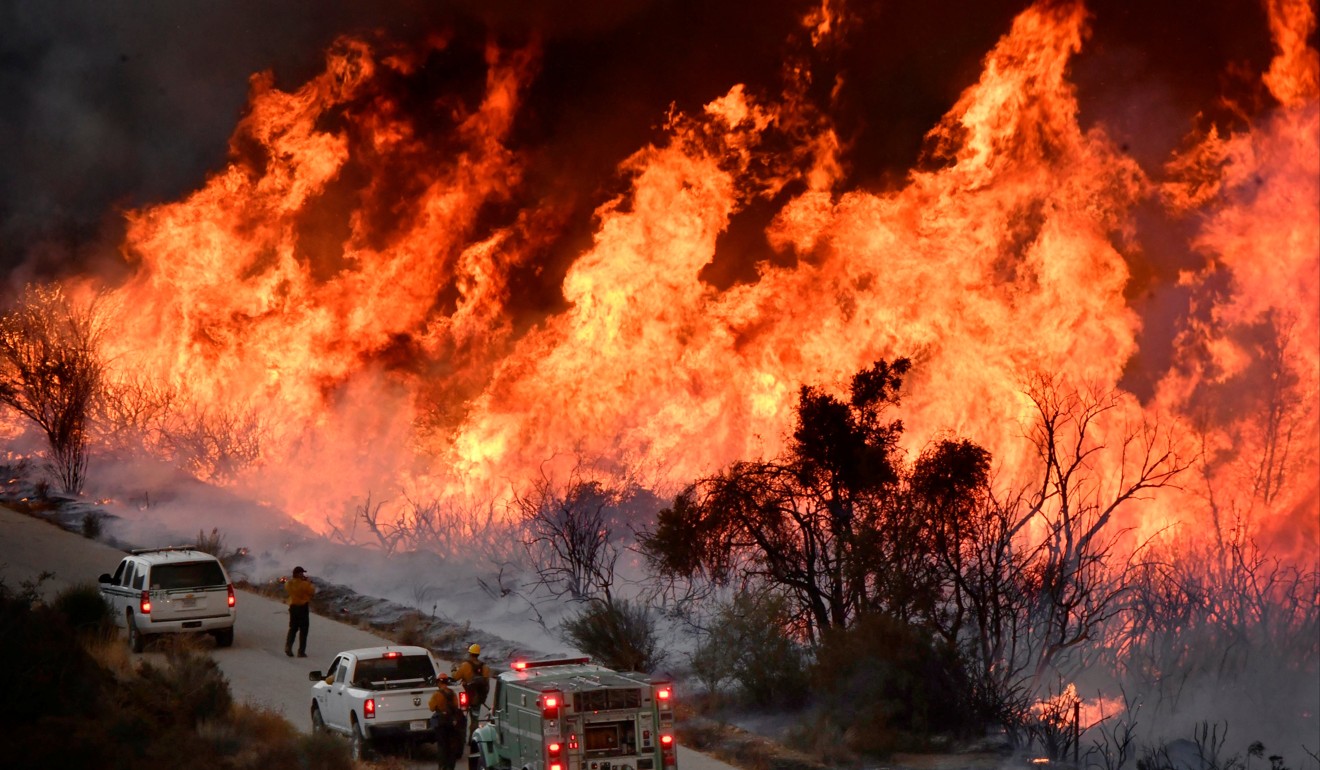 Wildfires that devastated swathes of Napa and Sonoma County last year shocked the wine world. However, they also highlighted the strength of the community.
"We are very resilient, neighbours helping neighbours, with numerous organisations, such as the Napa Valley Community Foundation, providing resources and leadership," Cakebread says. "Not enough can be said about the heroic first responders."
Wildfires lay waste to California wine country, destroying 1,500 homes and killing 10
Nature has bounced back and, Cakebread adds, "If you come to Napa Valley now, with the hills lush and green, it is difficult to see where the fires were."
Gallica wines reflect Cakebread's personality; they are thoughtfully made, individualistic and expressive.
Gallica Cabernet Sauvignon 2014,
Oakville, Napa Valley, HK$1,152

Gallica wines offer a glimpse into the myriad styles that Napa Valley has to offer. In the cellar, Cakebread keeps winemaking simple. The grapes are fermented in small lots and gentle manual punch down methods are used to extract rich tannins.
Fruit for this cabernet sauvignon is sourced from organically farmed vineyards planted on volcanic
red soils in Oakville. Cakebread describes the wines as having "generously proportioned tannins", resulting in "lush and aromatic wines".
Opulent, ripe, plummy black fruit. Full bodied, intense ripe fruit, soft acidity framed by ripe tannins. An elegant wine quite linear in structure and finishing very long.
Gallica Shake Ridge Vineyards 2014, Amador County, California, HK$528
A blend of 53 per cent syrah noir, 34 per cent grenache, 11 per cent mourvedre and 2 per cent viognier. The wines are aged in neutral oak for 14 months.
Concentrated black cherry, plums and spice. Rich, succulent ripe fruit, some vanilla notes, ripe balanced tannins with a long finish.
Gallica Suzuri Series Red Wine 2013,
Santa Lucia Highlands, California, HK$588
Made from 100 per cent syrah and aged in oak for 14 months. Wines are not filtered or fined before bottling.
Black fruit with savoury, meaty notes. Ripe and bold with elegant balanced tannins and finishing very long. It's an old-world style similar to a Northern Rhone wine.
The wines are available from Kerry Wines.