It's not every pastry chef who can get Albert Adrià to write a foreword to their cook­book. The chef behind Tickets and Enigma (both in Barcelona, Spain) and, with his brother, Ferran, of the now-closed elBulli, writes about being impressed with Will Goldfarb's focus from the moment they met.
Food book: dessert recipes from world's best pastry chef, Jordi Roca
"I perfectly remember the spring of 1999, when the new crew arrived at elBulli to start the season with us [...] When everyone had been assigned to specific sections of the kitchen, this boy – Will – who was working in the pastry section, came up to me and told me in Catalan, with a strong American accent, 'Em dic Will I treballeré amb tu' ('My name is Will and I'll be working with you'). Wow! It turned out he spoke better Catalan than Spanish. Why? Because he had chosen to learn Catalan, as he knew that was the region he wanted to work in."
In Goldfarb's introduction to his book, Room for Dessert (2018), he writes in a series of 18 "episodes" about his journey from potential law school student (he was accepted, but never enrolled) to having a restaurant, Room 4 Dessert, in Bali (the original, which closed, was in New York), and being featured in Netflix's Chef's Table: Pastry.
He starts with his first restaurant gig, as a busboy in a place in New York with links to organised crime, and moves on to enrolling in Le Cordon Bleu in Paris, working at elBulli, Tetsuya's and other big-name establish­ments, opening Room 4 Dessert in New York, his bout with cancer and thenthe move to Bali.
Cookbook explores the Middle East's obsession with sweets
It wasn't a promising start. At Le Cordon Bleu, he found, "My hands were very hot – making chocolate sculpture untenable, but leaving the door ajar for sugar work (an opening I would later exploit during my time in Roses, España [at elBulli]). My sugar sculpture was full of orchids. Poorly timed and badly supported, it inevitably crashed on the way to the presentation table."
A fortuitously timed phone call during an immigration raid on a restaurant where he was working (illegally) in Italy led to his 20-month stint at elBulli (most stagiaires get to stay for just a few months). He writes of his time there: "Without it, I would have no career".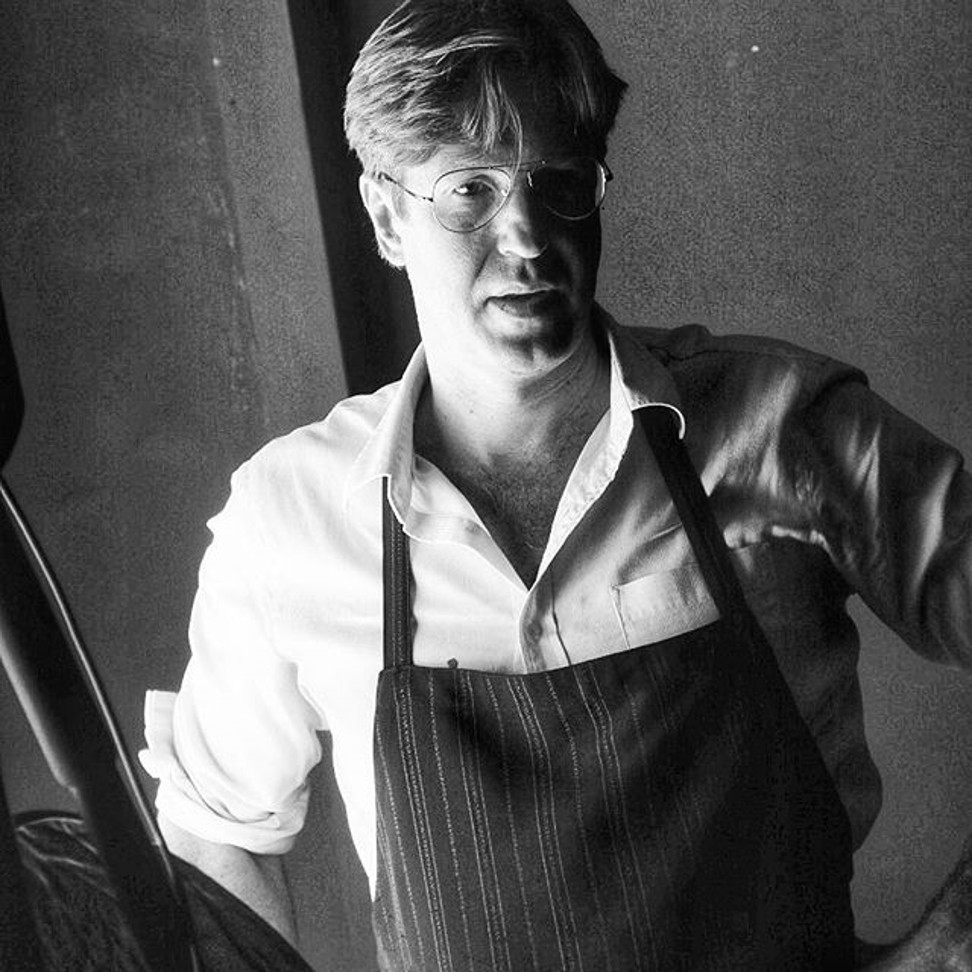 What was supposed to be a nine-day visit to Bali turned, eventually (he had to deal with the cancer, first), into a permanent move. And as with the rest of Goldfarb's career to date, there were many obstacles to overcome before Room 4 Dessert's 2014 opening. With little money and not enough equipment, everything had to be done by hand.
And the recipes? They're in the book, too. And despite the title, they're not all desserts.
As you'd expect from a pastry chef, many of the recipes are compli­cated (although not necessarily difficult), some call for hard-to-find ingredients, and instructions can be cursory.
Cookbook by Bakehouse's Grégoire Michaud a must for home bakers in search of perfect pastries
A dessert called Cumi Manusia, or Squidman (all of the dishes have whimsical names), is composed of eight elements, including no-knead squid ink brioche, and vanilla and blue cheese mould. The assembly instructions start with, "To make your squid of mankind, prepare your squidman wrapper – do your best to make it look like a real blue cheese wrapper."
White Chocolate Black Heart (six elements) instructs us that for the assembly of the dessert, we should "Call Martin Westlake [the book's photographer]. Tell him you need 31 takes to f*** this plating up. Then take 31 times to cry about injustice and finally finish with your head in your hands. Give up. Use whatever arrangement of the stuff appeals to you. Stick it in a glass like the 90s. Just remember, if at 31st you don't succeed, give up."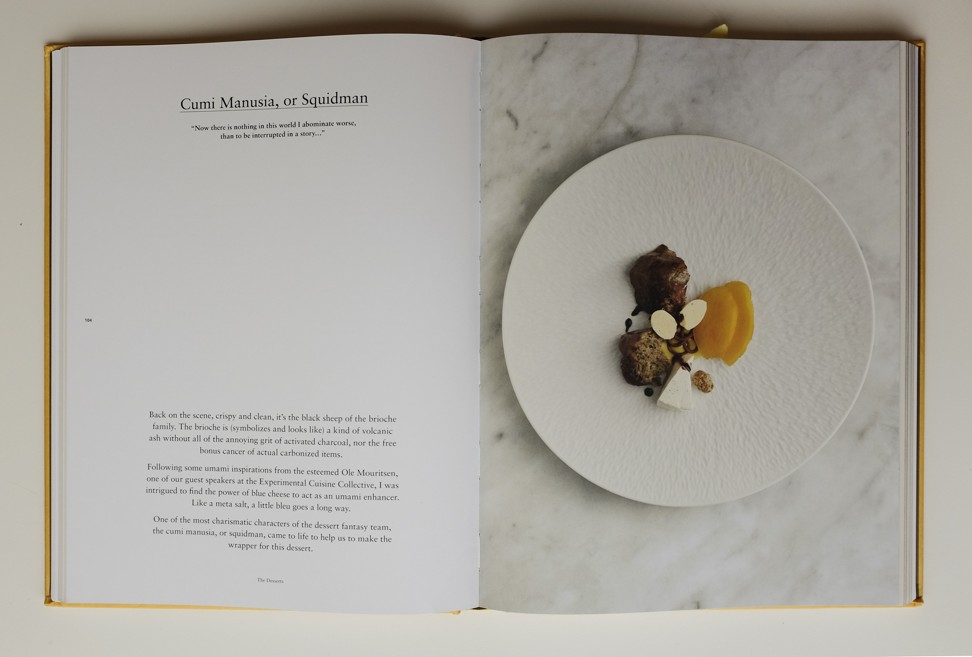 At the same time, Goldfarb tries to reassure his readers that pastry isn't the intimidating, rigidly precise and formulaic science that many pastry chefs would have us believe. I love his 10 per cent rule (and have been following a version of it without realising).
He writes, "The 10 per cent rule is a guide to how much you can mess with a great recipe without ruining it. It is not all scientific, apart from having the benefit of two decades of anecdotal trial and error including several memorable failures."
Hong Kong diner food celebrated in chef Jeremy Pang's cookbook
He suggests that if you find the basic formula for creme anglaise (one litre of milk, 200 grams of egg yolks and 200 grams of sugar) to be too sweet, use 10 per cent less sugar. If you find it too eggy, use 10 per cent less eggs. If you want a richer mouth­feel, substitute 10 per cent of the milk with cream. He writes, "Would I lie to you? Freedom in pastry exists."