The nose is integral to appreciating wine and food, as a sense of smell is essential to our ability to taste. Wine tasters need to train and develop their olfactory senses and also learn the extensive lingo.
The vocabulary used to describe wines is complex. However, if you read tasting notes, you'll notice that many terms are used over and over again, helping to create a consistent lexicon.
Tasting and judging wine is more difficult than it might appear
A helpful tool for expanding one's sense of smell is Le Nez du Vin, a system devised by Jean Lenoir. While studying for a degree in oenology at the University of Burgundy, in Dijon, in the 1970s, Lenoir developed a collection of 120 aromas that he used to teach introductory courses on wine. In 1980, he had the set trademarked as Le Nez du Vin.
The first Le Nez du Vin system was en­cased in a large "book" filled with tiny num­bered vials of scents. Sniffing the contents of a vial and trying to categorise them is an effective way to train one's nose. Lenoir has since expanded the system to cover coffee, whisky, armagnac and spices, and has even released a children's version of Le Nez, with 12 vials of flower and fruit scents.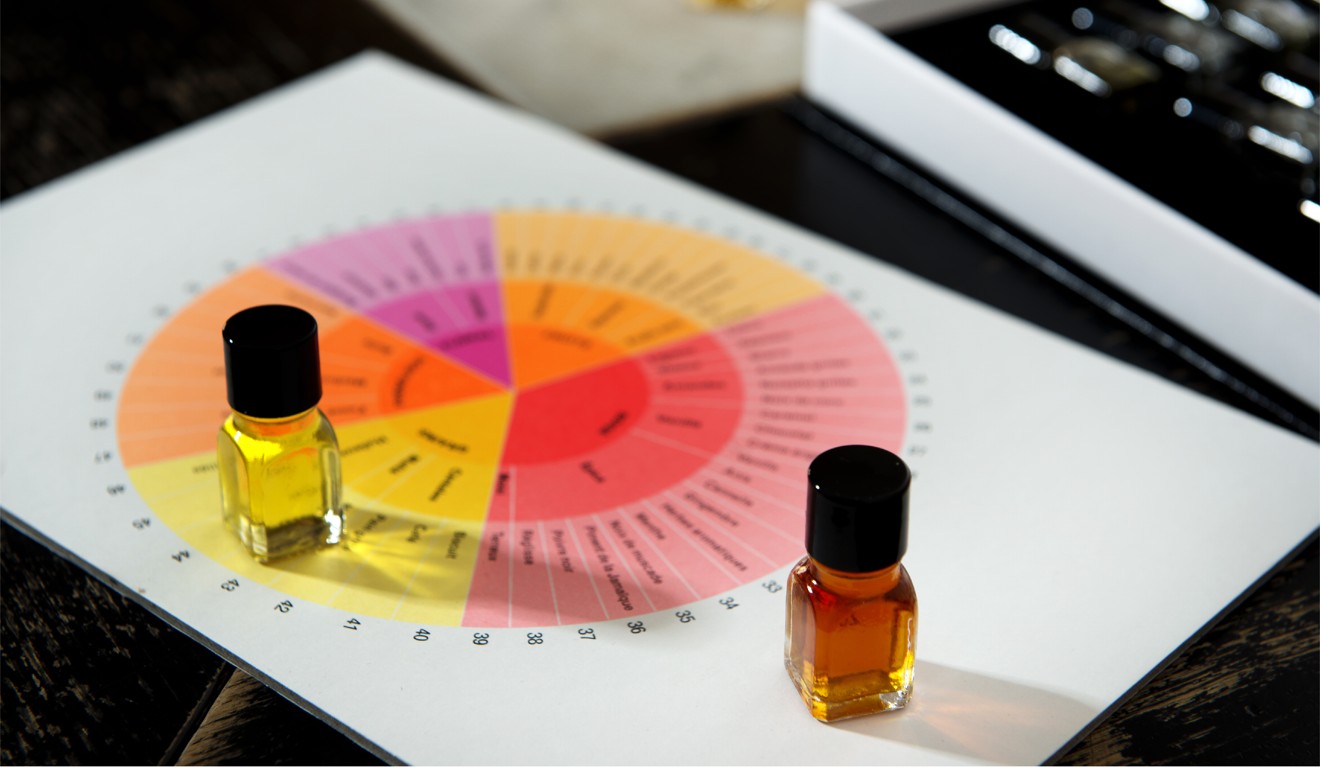 Today's Le Nez du Vin is available in multiple languages and consists of 54 vials organised into aromatic groups. There are also quizzes that require participants to separate a selection of vials into fruit, vege­table or herb categories. I took part in one in a master class when Lenoir was in Hong Kong recently.
Some scents were easy to recog­nise – a fruit such as blackcurrant, with its distinct crème de cassis aromas, came shining through on an initial sniff. Others were trickier, as the aromas were more muted – one that I thought was melon turned out to be honey; the two that really confused me were peach and apricot. How did I do? Out of nine vials, I correctly identified six.
A Hong Kong sommelier puts her taste buds to the test, with a week in Champagne on the line
Having trained my nose using actual fruit, vegetables and herbs, I felt that the Nez system was one-dimensional since there are many variations of, say, an apple – it can be green or red, ripe or tart, cooked, baked or made into a sauce, all of which have differ­ent smells – but it's still an apple. For a beginner, however, the system is an invaluable tool.
Another test was to identify the aroma components of two whites and two reds and then guess the name of the wines. I was con­fused by the first white, which didn't show a lot of fruit or much oak.
My guess was that it was a so-so chardonnay or a barrel-ferment­ed pinot gris about five years old, Old World – Europe, of course (French for the chardon­nay and Trentino-Alto Adige, Italy, for the pinot gris), but no specific place was obvious, as the wine was rather simple.
The second white was delicious – lots of ripe citrus fruits, a bit of pomelo peel, buttery applesauce and a touch of oak with a crisp warm lemon curd finish. This, I believed, was a five-year-old chablis, and a very good one at that, as it had lots of complexity, so probably a premier cru.
Hong Kong university's wine club heads to Bordeaux for ultimate taste test
What were they? The first was, surpris­ingly, a 2014 Meursault from a single vine­yard called Le Limozin, by Michel Bouzereau, and the second (yay for me) was a 2014 chablis premier cru from a single vineyard called Montmains, by Jean-Paul and Benoit Droin.
The two reds I guessed were pinot noir from Burgundy. My visit to Burgundy paid off here, as I had spent time tasting the wines of each appellation in turn.
Red No 1, I determined, was from Nuits-Saint-Georges, five years old as it had a dis­tinct "chewiness" to the dark cherries, with touches of dried cassis and black mushroom, mocha and a slightly gamey finish.
Pinot noir wineries step in and step up as Burgundy prices soar
Red No 2 was "fresher" tasting, with more fruit – I came away with notes of ripe black­berries and slightly dried cherries and a bit of cassis, dried mushroom, red and black tea with a more earthy, walk-in-the-forest-after-the-rain feel to it; probably about three to five years old as the colour in the glass was still vibrant. Gevrey-Chambertin came to mind. Lenoir asked if I was sure.
What if it was from another place – would it have the same dis­tinctions on the palate? That was when I said the second red wine could be from Hautes Côtes de Nuits, but I held fast to my deduction on the first red.
And, tada! I got both of them right. The first was a Nuits-Saint-Georges 2013, by David Duband, and the second was a Gevrey-Chambertin Premier Cru 2011, single vine­yard Clos Prieur by Domaine Drouhin-Laroze.
There were no prizes, but getting some­thing so right is reward enough in itself.