Many of the world's great bars have a signature drink. The problem, as Jim Meehan, co-founder of the highly successful New York speakeasy PDT points out, is that it is not the bar proprietor's decision which it is. "The guests decide what your signature drinks are, not you.
"We build our menus round a core of popular recipes that the guests love, and we try to create a bunch of interesting drinks to supplement them."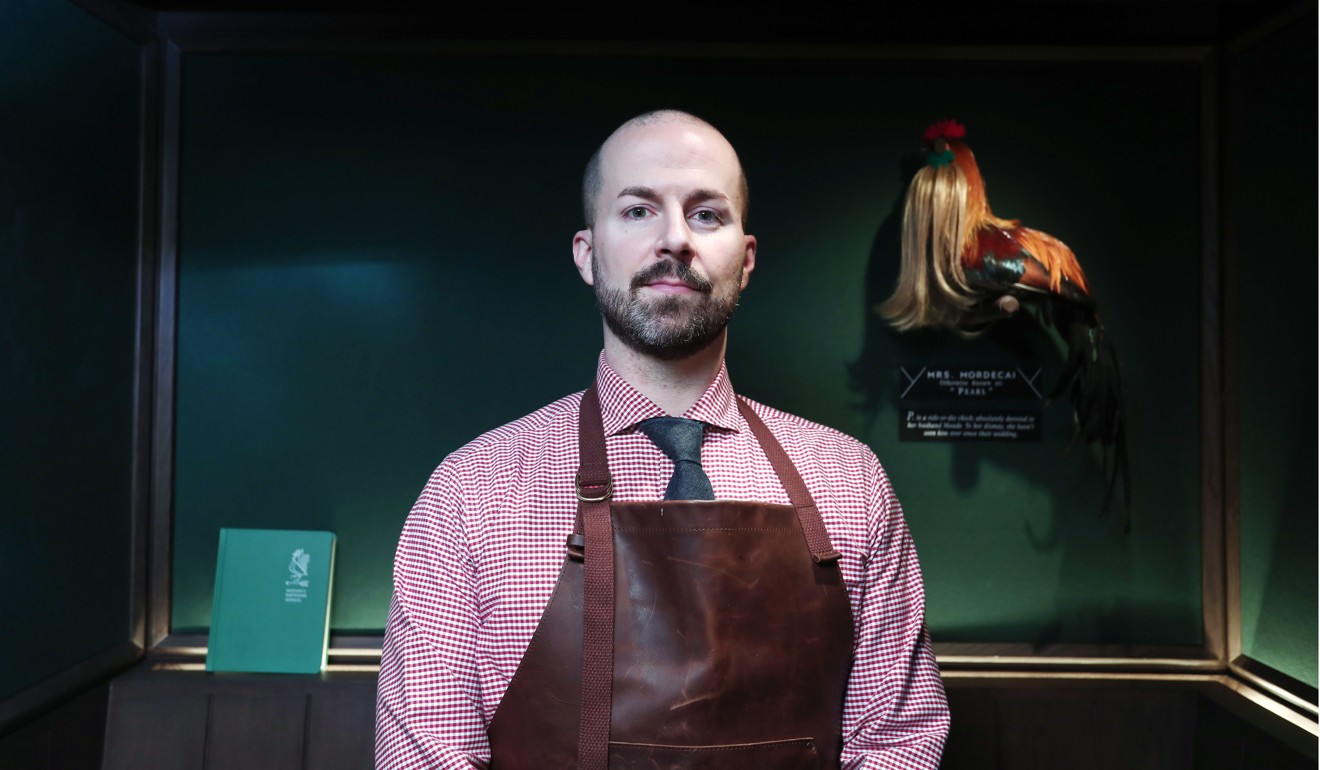 Not surprisingly, when PDT opened its first overseas branch this January – in Hong Kong, at the Landmark, Mandarin Oriental – the signatures of the New York bar were featured on the opening drinks list. They include the Shark, the Benton's Old-Fashioned and the Mezcal Mule.
However, Meehan and Adam Schmidt, head bartender of the Hong Kong PDT, which is accessible via an artfully concealed entrance in MO Bar, also wanted new drinks on the list, featuring local ingredients and with a sporting chance of becoming favourites.
More than being a delicious beverage, a cocktail has to tell a story and it has to set a tone
One of these is the Big Fan – an allusion to the Mandarin Oriental group's emblem, but also in line with Meehan's love of puns: "We can't stop ourselves from pun­ning – big fan of the drink, big fan of the hotel, and the garnish on the drink is like a fan," he says.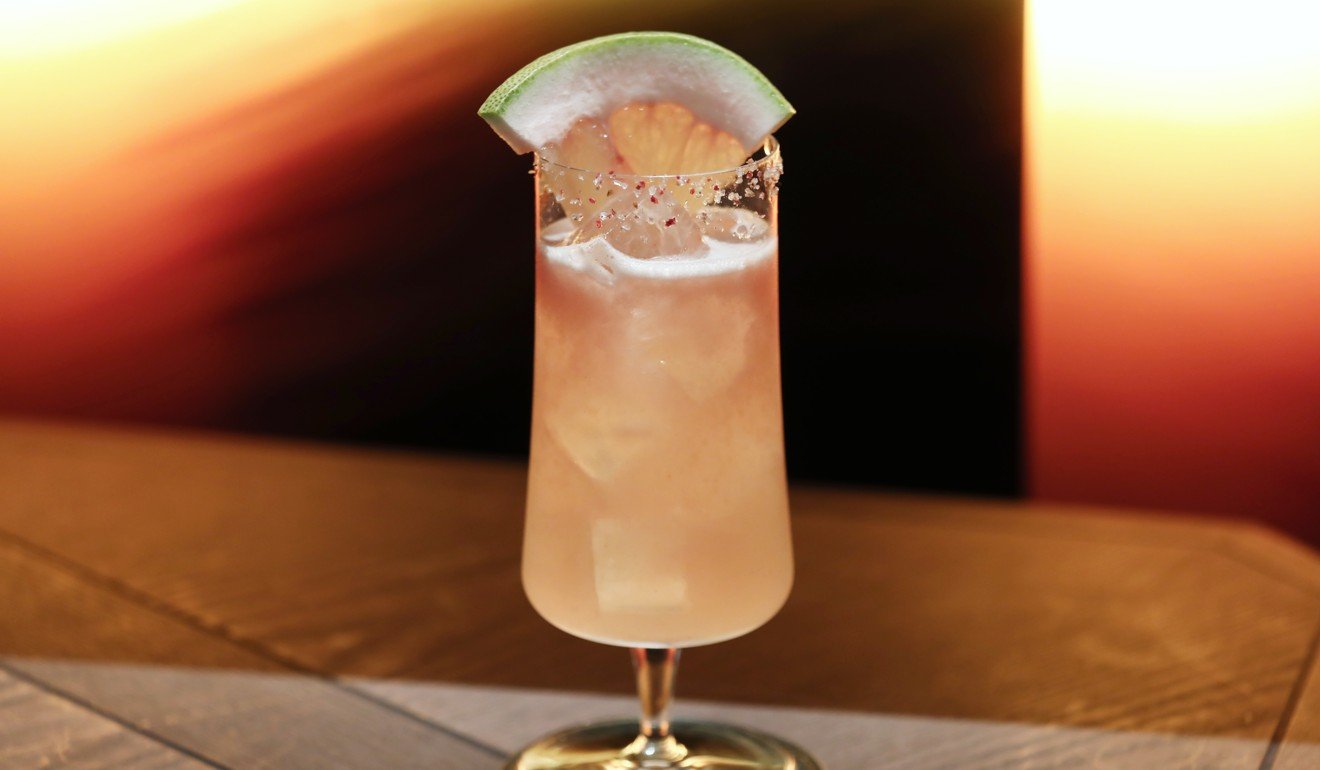 The Big Fan is decorated with a pomelo slice and made with Tequila Cabeza, lime juice, pink peppercorn syrup, guava juice and a surprising local ingredient – Moonzen Dragon King Fujian Radler, from the Moonzen Brewery, in Kwun Tong.
Radler is a shandy popular in Germany, but Moonzen's interpretation is flavoured with sea salt and honey pomelos from Fujian province. It is one of the brewery's line of "provincial beers" that incorporate flavourings from various Chinese provinces.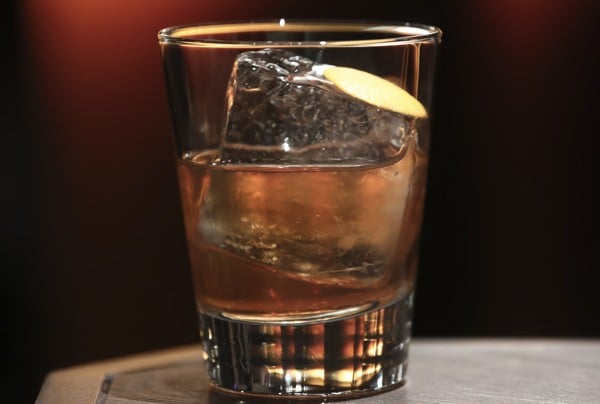 "I love craft beer and PDT in New York is a place that has always featured local craft breweries," Schmidt says. "We wanted to keep that going here. It's exciting to be in a city where the craft beer boom is just start­ing. Ten years ago in New York, it was already a very established thing. On virtually all our menus we have a cocktail that has beer. Sometimes it's beer and whisky, but most of the time it's beer and tequila or mezcal."
Beer cocktails – aside from shandy (beer mixed with a soft drink, often lemonade) and black velvet (stout with champagne) – are unfamiliar territory for many people, but increasingly available in Hong Kong bars, particularly those that make a feature of their tequila and mezcal lists.
Goodbye mocktails: Hong Kong's teetotallers embrace alcohol-free spirits and soft cocktails
"Beer cocktails are a much more common thing in the US, and in Mexico, in particular, where they drink beer with added savoury and spicy elements, and sometimes with fruit juices," Schmidt says. "Tequila is one of the things that lends itself to beer.
"We did a tasting with local beers, and we tried this radler-style beer from Moonzen, which has pomelo and salt in it. As soon as I tasted it, I thought, 'This is crying out for some tequila.' We also wanted to incorporate other exciting local flavours, so it has a bit of guava and pink peppercorn, which means there's some earthiness and salinity. Then it all ties together with fresh lime juice. It has that savoury-sour-tart-sweet thing happening all at once, which I enjoy. You have access to pomelo here, which you seldom see in the US, and it's normally very expensive."
New York hidden bar Please Don't Tell opening in Hong Kong, and co-founder Jim Meehan's still pinching himself
Along with the other new drinks PDT developed specifically for Hong Kong – including the Bad Hunter, the Milky Tea Punch, the Pear of Peres, the Stop Light, the Summit and the Umbrella – the Big Fan was tasted and assessed by Meehan before he gave Schmidt the go-ahead.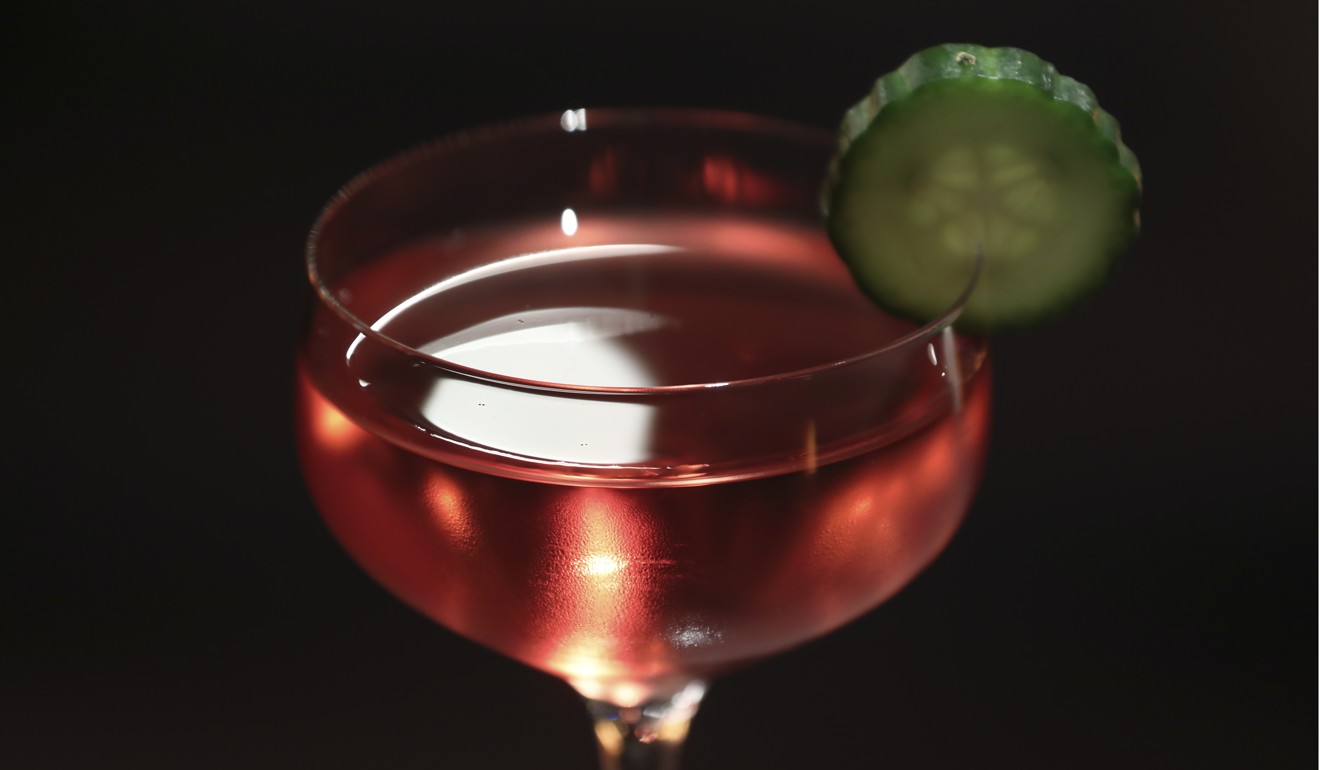 "When I look at drinks, I always look at balance," Meehan says. "I think a good drink is a balanced drink. Of the drinks Adam made for me, there were a few where I chopped out a couple of ingredi­ents, saying, 'Do we really need this in that drink?' For me, in a great cocktail, you need to be able to taste all the compo­nents, and in the Big Fan you can. And I don't think there's another one out there. The pink peppercorn syrup and the radler beer Adam found are pretty niche products, so I don't think there's much risk that someone else created that first."
How iconic New York speakeasy PDT has been redesigned for Hong Kong
A signature drink for the new bar? Time will tell.
"More than being a delicious beverage, a cocktail has to tell a story and it has to set a tone," Meehan says. "The Big Fan allows us to tell the story of our partnership with the Mandarin, and allows us to express our personality. We take what we do seriously, but we don't take ourselves seriously, and I think this is a great example of a drink that does that."
PDT, via MO Bar, The Landmark, Mandarin Oriental Hong Kong, 15 Queen's Road Central, Central, tel: 2132 0110.