Any viticulturist will tell you that the older the vine, the more character the wine produced from it will have. Older vines imbue more depth and complexity to wine. The downside is that the quantity of grapes produced by a vine diminishes with age.
Discovering a grape variety that was thought to have been extinct is, for viti­culturists, like finding the holy grail. If such a vine can be resurrected and sustained, it can make a contribution to current wine production.
A leading force in this movement is Spanish winemaker Miguel A. Torres, of Bodegas Torres. When Torres returned to Spain, in 1983, after studying viticulture at France's University of Montpellier, he was convinced there would be old vines that had survived the 19th-century phylloxera epidemic, which had destroyed most of the vineyards in Europe. He put the word out to farmers in Catalonia to get in touch if they came across any vines they could not identify.
Torres made his first discovery on the slopes of the Garraf Massif in the mid-1980s – a red-wine grape that was later identified as garro. It was checked for disease, cultivated in vitro to see if it could be grafted to another vine, acclimatised to a variety of soil types to see where it grew best and even underwent a DNA analysis. It was eventually planted in Conca de Barberà, in Catalonia, and made its debut in 1996 as part of the blend for Torres' Grans Muralles.
I found this grape aromatic, with leathery black fruit – slightly dried plums and cassis berries with surprisingly soft tannins.
Today, the fifth generation of Bodegas Torres – Torres' son, Miguel Torres Maczassek – has taken over the project. So far, the company has been able to identify and revive almost 50 forgotten grapes that survived phylloxera. Many of these have shown good heat- and drought-resistance – which appeal to today's viticulturists, who are struggling to adapt to climate change.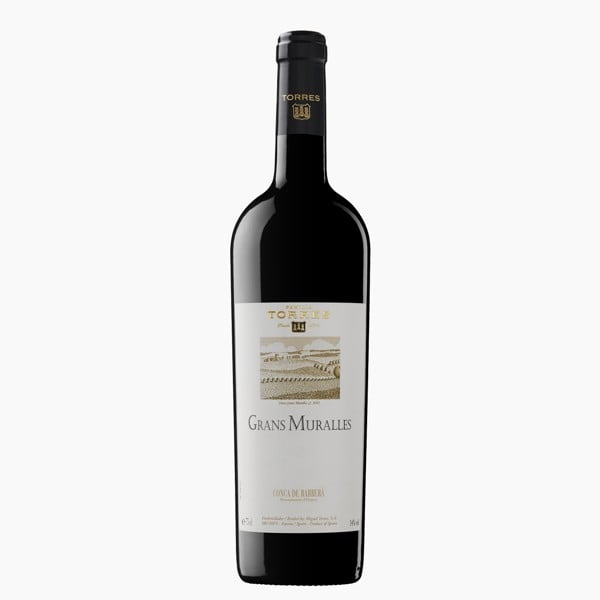 Querol was found in Tarragona and was named after the village in which it was discovered. It's a quirky grape as it is female rather than hermaphroditic, producing flowers that give pollen. The berries are varied in size, with a very low yield, requiring handpicking. A sip of this reminded me of dense pomegranates with blackberries, black plums and blueberries with a bit of white pepper – a heavier version of grenache.
Moneu was found in the Penedès region and is named after the village Coster de Moneu. This grape shows a lot of promise as it's tough and can survive high temperatures and drought. It's not too high in alcohol, showing great aromatics of ripe red and black fruits with mellow tannins and good acidity.
Pirene was found in the foothills of the Pyrenees. Torres decided to plant this vine at 950 metres above sea level on one of his family's estates in Tremp. This was a tasty grape in the glass; despite its high elevation, it showed warm-climate characters of dense black fruits – dried black currants, fig, prunes with a bit of savouriness and spice of roasted red peppers. A whiff of menthol made for a refreshing touch.