This is not the type of book that typically wins a Gourmand World Cookbook Award. Chinese Cuisine Along the Grand Canal (2014), which won Best Chinese Cookbook in the USA and Special Award of the Jury in 2015, isn't one of those impressive coffee-table books that you appreciate as much for its beautifully photographed food as for the recipes. In fact, the few photos that are found in this paperback volume are – to be blunt – pretty ugly. In fact, that we had to illustrate this column with my own takes on some of the dishes.
The author, Irving B. Chang, who died last year, was born in 1918 in Jiangxi province. He moved to the United States in 1948, earned a master's degree in chemical engineering from Ohio State University and, in 1994, co-founded the English-language Chinese food magazine Flavor and Fortune.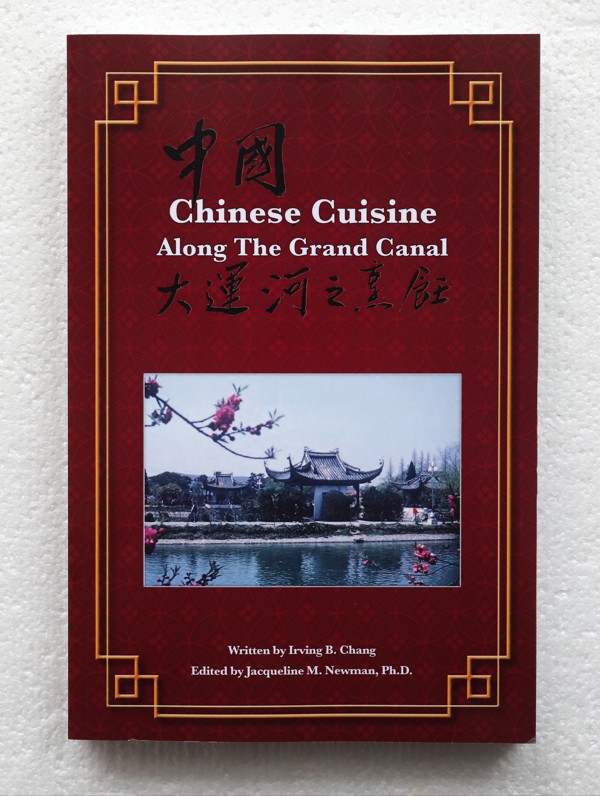 In the book, Chang writes, "As a teen­ager, I learned the fundamentals of baking from my mother. I also occasionally observed our family cook, Chef Peng, while he prepared daily meals and some­times feasts for family and friends. Many times I watched him make soy bean 'cheese' by fermenting fresh doufu and subsequently steeping it in alcoholic brine to age. During the war, I made peanut butter with a stone mill for my family starting with raw peanuts. This provided us with much needed protein and nutritional support at a time when food was scarce. These and other early experiences made a lasting impression on me and formed the basis for my lifelong interest in Chinese Cuisine."
In another chapter Chang writes, "[The book] is not intended to be simply another collection of regional recipes. In compiling this work, I very much wanted to provide readers and aficionados of Chinese cuisine a glimpse into the richly colourful and interesting history behind them.
"Many chefs who originally developed these recipes served in the courts of emperors or warlords well known for their strong personalities and domineering nature. Consequently, they had to use their guile and creativity to both serve their masters faithfully and maintain their vaulted position as #1 chef! By explaining the lore of how those innovative cooks developed their recipes and prospered in the process, I hope you will find the stories as satisfying as the recipes themselves."
Some of the recipes might make purist chefs – who insist on making everything from scratch and eschew short cuts – turn up their noses. Chang occasionally calls for ingredients such as chicken bouillon, instant ramen noodles, canned bamboo shoots and salt roasted seasoning powder.
The recipes are grouped by cities along the Grand Canal, starting with Hangzhou and ending at Beijing. They include mapo doufu; shrimp toast; pork and crab meat lion's head; Dragon Well shrimp; soy sauce chicken; pork congee with cabbage and mushrooms; sesame sauce eggplant; Wuxi sugared pine nuts; steamed oysters; pearl meat balls; salt water duck; red-cooked venison; pork rib and lotus root soup; hot and sour soup; and spicy pork with Sichuan peppercorn sauce.