The opportunity to spend an afternoon tasting wine with the maître de chai (cellar master) of a Bordeaux first-growth – namely, Francis Perez, of Château Lafite Rothschild – is not to be missed.
It started with an event celebrating the Hong Kong university teams that had participated in the Left Bank Bordeaux Cup regional competition, and to bid this year's winners luck before they headed to France for the world final (the Hong Kong team finished fifth out of nine and performed exceptionally well in the blind tasting).
One of the competition organisers asked if I would be available to taste wines for an upcoming biennial event in Hong Kong – a gala dinner hosted by the Commanderie du Bontemps de Médoc, Graves, Sauternes et Barsac. The wine guild, which dates back to the Middle Ages, was founded by a religious order at Benon, in southwestern France, which specialised in making and trading wine.
I said yes, of course, as the wines that would be served at the event would be the best of the best.
The gala dinner was held in May at the Grand Hyatt, in Wan Chai, where long tables with hundreds of wines awaited, a team of six sommeliers opening cases and arranging bottles. It was there that I met Perez, who was in Hong Kong for the event, which was attended by 800 guests, including more than 40 châteaux owners. For such a high-profile gathering, it's imperative that each and every bottle is checked before being served.
I like to taste wines in the order in which they would be served but Perez's way was to alternate between the whites and reds, with sweet wines somewhere in between. Perez and I quickly fell into a rhythm as we stood on opposite sides of the tasting table. The first bottle of each wine we would taste together, to "set" or calibrate our palates. If a bottle passed muster, it was lined up, with the label facing the front of the room. If one of us found a questionable bottle, we would pass it to the other, for them to taste; if the other also thought it was so-so, we would then taste it together. Pour, sniff, taste, spit, put the bottle on the side, empty the glass and repeat.
As this was a wine dinner, some wines were decanted. This was done by pouring the wine into a decanter, rinsing the bottle, tasting the wine and then pouring it back into the bottle. A steady hand is needed, as it is important for the labels not to be stained by wine.
After tasting 150 bottles of Château Cos Labory 2009, with 32 bottles being sub-par, I was ready for something to clear my palate.
How to decipher wine labels - a Hong Kong sommelier explains
The "aha!" moment, when I understood Perez's methodology, came when he said we would taste one of the white Bordeaux next, not the red wine that would follow the Cos Labory at the dinner. The Chateau Larrivet Haut-Brion 2013 in magnum did a great job of waking up my palate – suddenly, I wasn't tired of tasting wine. It was well-made with lashings of lime leaf, tart guava and crisp green apples. From this lot, we had only seven magnums that didn't meet expectations.
One of the red Bordeaux, a Château Saint-Pierre 2000, which was a stellar vintage in the region, had a pronounced barnyard aroma – think horses, hay and manure. It is one of those love-it-or-hate-it kind of smells that have been the subject of much debate. I kept passing bottles to Perez, who tasted them and said they were fine (most of them that is, as we had more than 40 bottles that were not OK). He said the issue was the style of the chateaux, but I disagreed, believing it is something a winemaker can control by maintaining pristine conditions at the winery. Perez, however, explained that this was how wine used to taste, before modern times.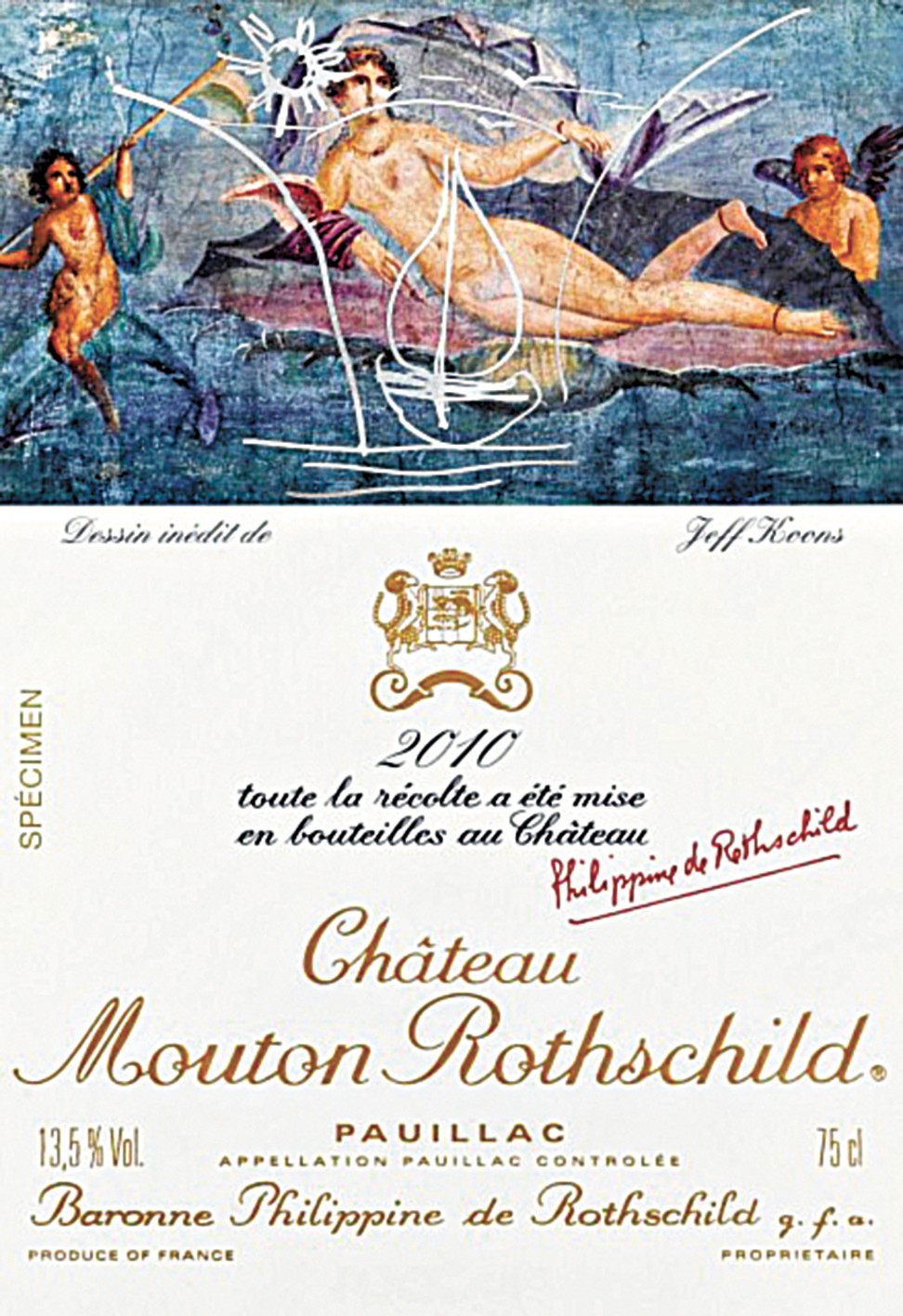 The wine of the evening was Château Mouton Rothschild 1996, which has an illustrious history. Mouton Rothschild was deemed a second growth in the original1855 classification and it was not until 1973, after decades of lobbying, that it was elevated to first-growth status. Since the end of the second world war, Mouton Rothschild has commissioned leading artists – from Picasso to Jeff Koons – to create labels, giving each vintage a distinctive look.
Each magnum that was opened and decanted was fussed over, to ensure that we didn't damage the label, as we knew there would be guests who would ask for an empty bottle as a souvenir. Each bottle had been checked at the chateau with a Coravin (a gadget that inserts a surgical needle through the foil and cork to withdraw a small amount of wine) before being shipped to Hong Kong. Sadly, at the tasting, a surprising number (10 magnums) didn't measure up – they were not corked and didn't smell of manure, but they were dull. Perez was aghast at the number of bottles I was passing to him but he agreed that these bottles were not worthy of being the top wine of the evening.