Many people continue to asso­ciate French cuisine with dishes that contain copious amounts of butter and cream served by snooty waiters who treat their customers with disdain in overheated, thickly carpeted rooms where everyone speaks in hushed voices – perhaps in awe of the breathtakingly expensive bill.
You can still get meals like that in France but, to be fair, you can get them elsewhere, too.
The authors of The Food of France (2001) acknowledge in the book's introduction that people tend to think first of the country's haute cuisine, which they describe as "a time-consuming art form that adheres to strict rules, and this elegant form of cooking requires an understanding of its special methods and techniques, skills honed by long apprenticeships in the kitchens of great restaurants, parti­cularly in creating the subtle sauces that are its foundation. Nowadays this style of cooking is found mostly in expensive restaurants, but it can represent the highest art of cooking, one celebrated in stars by the famous Michelin guide."
But people cannot live on haute cuisine alone, and it doesn't take much digging to find out that French regional cuisine can be varied, delicious and (relatively) light.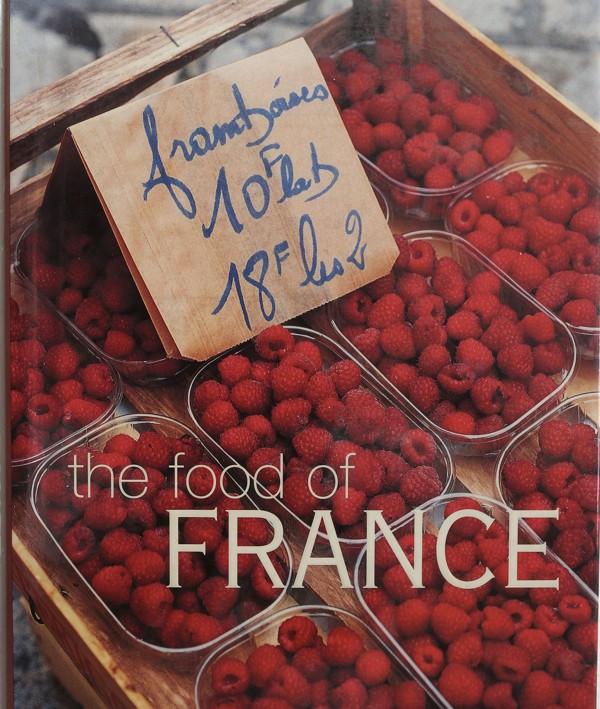 "French food is a regionally based cuisine and many French dishes are called after their place of origin […] Eating your way around France the regional differences are still very distinct, and most [chefs] cook not only the local dishes, but those of their own town or village. This is a result not only of tradition, but also of an enduring respect for local produce […] Each area of France grows or produces food uniquely suited to its terrain and climate, from Bresse chickens to walnuts from Grenoble, butter from Normandy and mustard from Dijon. Nowadays, there is more crossover between the provinces, and in markets, the best, not just the local, vege­tables can be found, but the notion of regional specialities still underlies French cooking.
"The French have also gone to great lengths to protect their ingredients and trad­itional methods of food prepar­ation. The strict appella­tion d'origine contrôlée (AOC) system that they use to keep their cheese and wines as authentic as possible, is also being extended to an increasing number of other important and regionally based products, from Puy lentils to carrots from Créances."
It's natural enough that the recipes the authors chose lean more towards the dishes you'll find in bistros and brass­eries than haute cuisine restaurants. They include French onion soup; asparagus with hollandaise; blue cheese soufflé; quiche Lorraine; moules marinière; grilled sardines; salt pork with lentils; boeuf bourguignon; choucroute garnie; cassoulet; vegetable tian; crêpes Suzette; apple tart; and raisin rum baba.