Olivier Sublett's family has been producing wines in Saint-Émilion, Bordeaux, since 1822. When he reached retirement, he looked for a new hobby, choosing to make his own version of rice wine. Sublett did this by substituting a combination of red, black and white rice for grapes. He admits that the initial results were "very terrible".
Sublett is reluctant to give away his secrets, but says his technique is more like European winemaking than brewing sake. The rice is crushed and boiled to break down the starch into sugar. Unlike with sake, however, the rice is not polished because Sublett believes the grain's outer layers contain much of the flavour.
A special strain of yeast is used to trigger fermentation, which takes place in stainless-steel tanks. Through experimentation, Sublett discovered that oak ageing does not work with rice wine and results in a blue hue.
Sublett's perseverance has paid off: his wines, branded Le Guishu, have won awards and are stocked in private clubs, hotels and fine-dining restaurants in France and beyond.
Rice cultivation, though small, has a long history in France. The grain was introduced to the country at the end of the 12th century. In 1593, King Henri IV ordered production of rice in Camargue, in the south of the country. Currently in France, there are about 200 rice farmers producing 80,000 tonnes from 15,000 hectares of land.
In terms of style, Le Guishu bears no resemblance to Japanese sake or Chinese yellow wine. Tasted blind, the wines could be mistaken for grape wines. They range in colour from pale lemon to deep amber and their aromas are those of primary and citrus fruit. Alcohol levels are closer to those of grape wines, averaging 12.5 per cent. The acidity is much lower than with grape wines, although it is in balance with sweetness.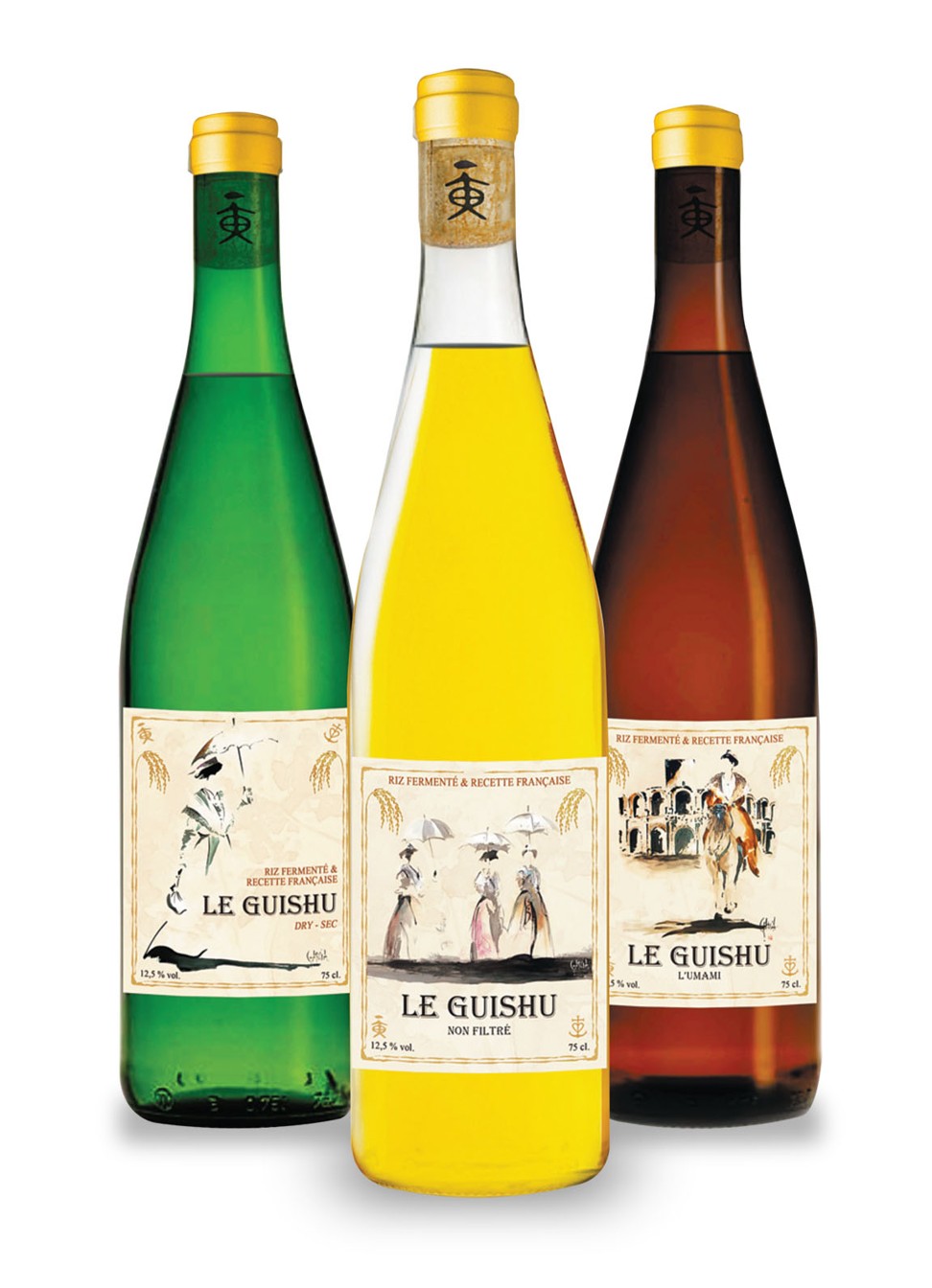 Sublett's rice-based creations were designed with no specific audience in mind ("I just wanted it to taste right," he says), and – not being grape wines – they are tricky to position on wine lists. Sublett is delighted to report, however, that his tipples are garnering interest from sommeliers, who are always searching for new products and pairing opportunities.
Indeed, with the increasing interest in pairing sake with food, Le Guishu may be making a timely entrance.
Le Guishu Assemblage, HK$180
Made from 80 per cent rice and 20 per cent colombard grapes sourced from Armagnac. Perfumed, with intensely aromatic rose petal, lychee and grapefruit. Medium body balanced with soft acidity and a clean finish. Easy drinking, simple fruits, balanced, reminiscent of a gewürztraminer.
Le Guishu Non Filtré, HK$200
Made from 100 per cent rice. The grain is non-filtered and has slight sediment. Fruity, with passion fruit and peach on the nose. A rounder body, with soft acidity balanced with some sweetness. A touch of phenolics on the finish. Approachable and fruit forward.
Le Guishu L'Umami, HK$240
Made from a blend of red and black rice. Toffee, caramel and candyfloss on the nose. Full-bodied and quite complex. Balanced sweetness and finishing quite long.
Le Guishu wines are available at Premier Cru (15 High Street, Sai Ying Pun, tel: 9522 5267); The Wine Guild; and Oakey Dokey.