From its quirky cover and boastful subtitle – A Glimpse Into the Mind of the Brillant Chef behind Mr Wong, El Loco and Ms G's – it is evident that Mr Hong (2014) is going to be an unusual cookbook. The profile shot of Dan Hong – sitting on a chair, which has a different trainer on each leg (the Sydney-based chef is known for his love of sneakers) – and a foreword by his mother just underlines it.
Interspersed with the recipes are Hong's musings on The Anatomy of a Perfect Burger (it includes Heinz tomato ketchup and Japanese mayo), an ode to offal and his top 10 list of cuisines (Chinese, Vietnamese and Japanese share the No 1 spot).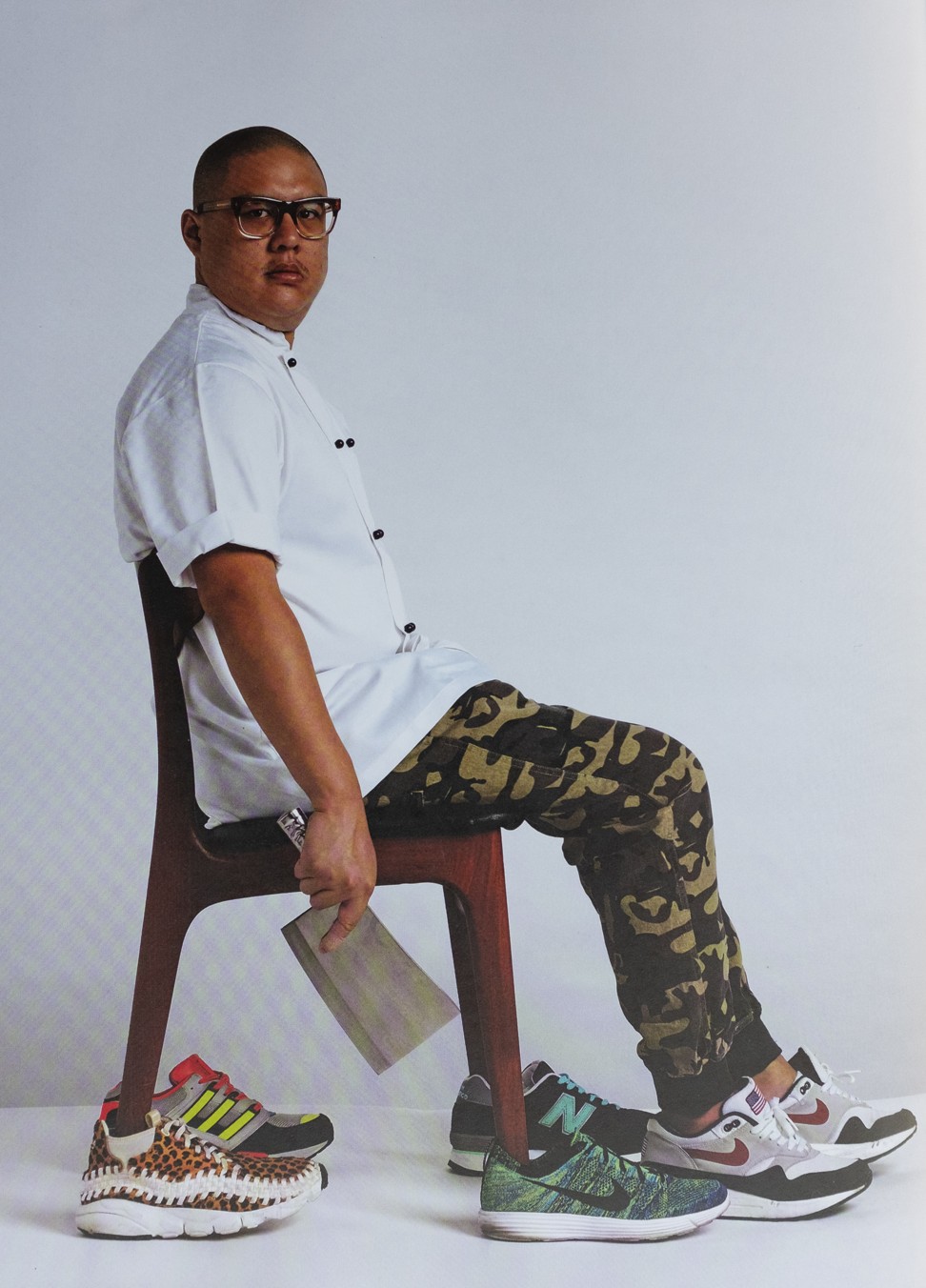 Read the foreword and you will know where Hong gets his sense of humour from. His mother, restaurateur Angie Hong, writes, "I will admit that Daniel was not an easy child to raise, and him asking me to write this foreword may be the only opportunity to tell the world how much heartache he gave me!"
In the introduction, Dan Hong writes, "I wasn't really sure what to call this book. Most of the cookbooks and food books that I admire are named after the chef's first restaurant, but I can't really do that … because I don't technically have one.
"Instead, I seem to have found myself in the position of being responsible for creating the ideas for, and (in a way) giving birth to, a handful of restaurants based in Sydney, Australia. From sorta-Mexican (El Loco), to Chinese (Mr Wong) and modern Asian (Ms G's), they each have a distinct DNA – the experiences they give people are completely different, from look to feel and, most importantly, taste. The one thing they do have in common is that they are all about big flavours and, above all things, fun.
"The food I create at each venue comes from my own mixture of life experiences, from growing up in my mum's Vietnamese restaurant, Thanh Binh, in Cabramatta, to experimenting with supermarket staples while left at home to my own devices during high school, and later, my culinary training at some of Australia's best restaurants. It's been an unlikely progression of events, to say the least.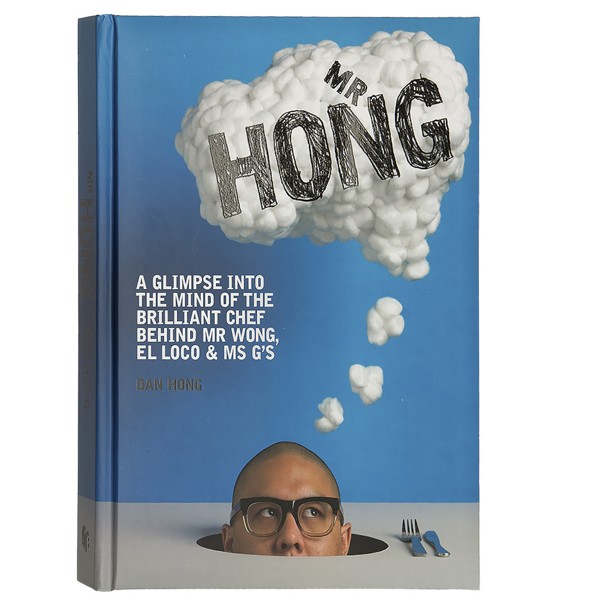 "I also tend to get a bit obsessive about particular kinds of food and my mates and I go out on mammoth eating missions trying to find the best ramen, Korean fried chicken or burgers. When I find a dish I like, I eat it, research it, eat it, break it down until I can understand what makes it tick and lastly, I eat it again (and again, and again)."
And what type of recipes would you expect from a chef with Chinese, modern Asian and "sorta-Mexican" restaurants? An eclectic collection, of course!
There's black pudding (this is the recipe I want to try most, but liquid pig's blood – as opposed to the "blood tofu" squares – is almost impossible to find in Hong Kong); kingfish sashimi tostada with green papaya and guacamole; a dessert called stoner's delight (yes, it's for those occasions when you've had a toke or three); El Loco hotdog; prawn toast with yuzu mayonnaise, coriander and mint; mini pork banh mi; Lotus cheeseburger; salad of husband and wife (named after the Chinese offal dish); tonkotsu ramen; and Vietnamese curry of beef short ribs.