As you can probably tell by the title of this book, the recipes are ones that Sarit Packer and Itamar Srulovich, chef-owners of the London restaurant Honey & Co, might cook when they are at home.
The photograph of the couple inHoney & Co: At Home – Middle Eastern Recipes From Our Kitchen (2018) shows them looking comfortable and happy in what is, presumably, their home.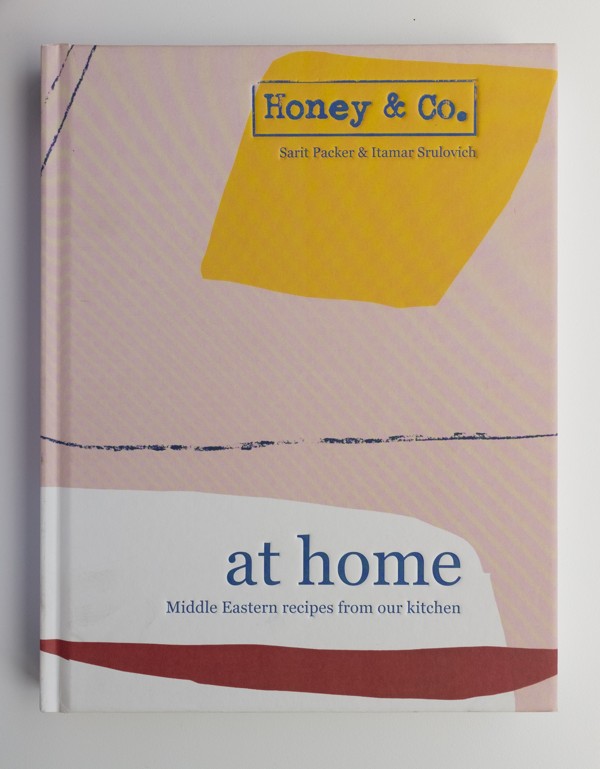 They write in the introduction, "Sarit and Itamar, this is us: middle-aged couple, married […] We moved to London from Israel on Christmas Eve 2004. We knew almost nothing and no one, but we were head-over-heels in love with our new town and hungry for our new beginning. We weren't really sure what our plans were, but we wanted to experience life.
"We settled in a small flat in Clapham, which we loved. If we ever got lonely, we had each other; and if we got homesick, we headed to our kitchen to recreate some of our childhood flavours, Middle Eastern comfort food – it made us think of friends, family and a life we had left behind, and most of all it made us happy.
"When we wanted to make new friends, it was our kitchen we turned to again. Cooking for the people who let us into their lives was an easy way for us to show ourselves, our little story: chopped salad and eggs, cumin and lemon, garlic, olive oil and lamb, and many other things you cannot say with words […] As we opened our restaurant, our kitchen at home got abandoned for a while. It was just us two, working all hours of the day […] The food that had brought us together and was a huge part in making new friends was now beginning to bring to our table more and more people: guests at the restaurant and then others, who didn't only want to eat, but also wanted to cook with us or help us serve our food.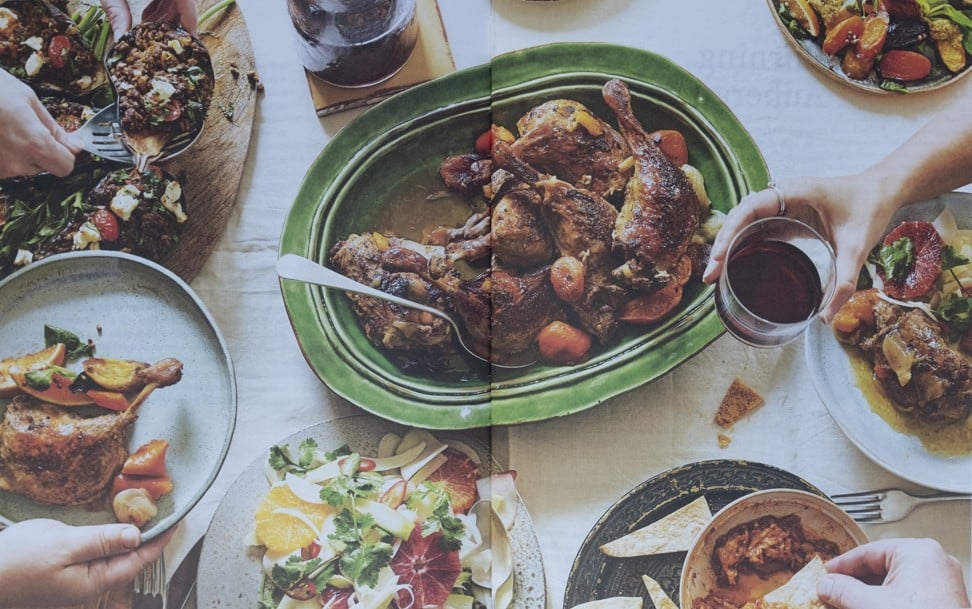 "As more and more people joined the team, we could gradually work a bit less, reclaim our home kitchen and really enjoy the precious time we got to spend there. Away from the pressure of restaurant life, we could cook with ease again, play a bit, and be reminded what it is all about – simple food made with care, solely for the pleasure of those you cook for […] In this book we offer the recipes that make up our home, our lives."
The chapters are divided into sections according to how many you are cooking for ("for us two", "for friends") and the occasion ("for the weekend", "for a crowd"). In order to cook Middle Eastern food, you will need to stock your pantry with the right essen­tials, although, they write, "We have tried not to use too many strange or hard-to-come-by ingredients in this book." Ingredients they consider essential include tahini, dates and date molasses, orange blossom water and rose water, harissa, saffron and Turkish pepper paste (which might be more difficult to obtain).
Even without these ingredients, there are plenty of recipes to try, such as spinach, egg and filo pie; prawn, pea and potato tagine; strawberry ricotta cakes; Jerusalem sesame bread; coconut and lime pancakes with mango; green shakshuka; spring lamb meatballs with broad bean and courgettes; smoked haddock doughnuts; lamb chops with rocket, figs and walnuts; and cherry pistachio bakewell.