This is a very personal book – Ruth Wu Lieu wrote it for her children, so that they would know how to make the dishes they had enjoyed at home while growing up in the United States.
Mama Lieu's Kitchen (2015) begins with the author recounting her childhood in Taiwan during the Pacific war (1941-45) and in the 1950s, when food was scarce. Wu Lieu's mother opened a grocery store to supple­ment the household income, but also so that the family would have a supply of food. As the youngest of seven children, Wu Lieu, in her teens, was often responsible for cooking family dinners while other members worked. She looked forward to the many festivals and their associated special dishes, such as a whole chicken or fish. In the 60s, Wu Lieu became an English teacher, fell in love with and married a math­ematics teacher and then moved to the US with him.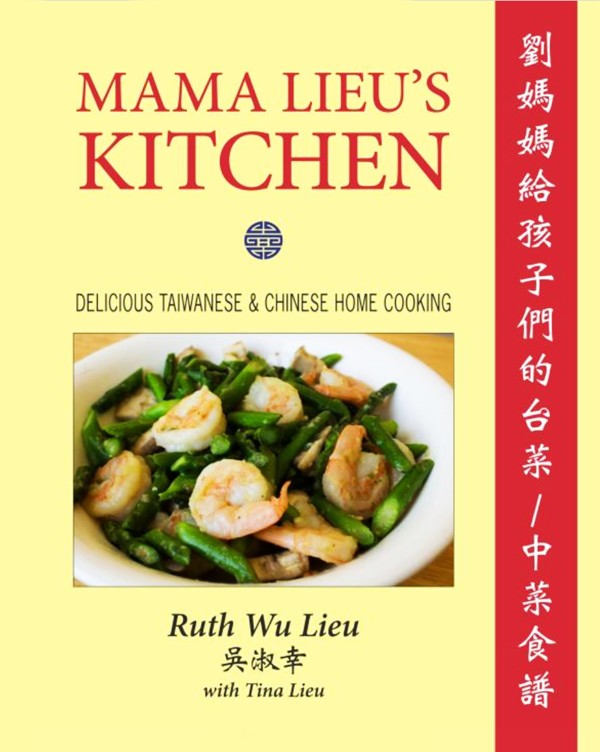 "It was a real challenge to come to the US in the 1960s," she writes. "Jumping from the colorful restaurant culture in Taipei to the quiet small town of Amherst in Massachusetts was unimaginable. The market closed at 6pm and on Sunday nothing was open. I felt totally helpless."
Wu Lieu recalls how she, her husband and several fellow Taiwanese would often gather to cook and eat together.
When she had a family of her own, Wu Lieu writes, "I wanted to write down some tips for my children and, at the same time, share the experience with my readers.
"When I cook at home, I never measure. It's funny when I try to measure with teaspoons and tablespoons, sometimes the taste does not come out right. Just like everything else, you have to cook a dish a few times to get the hang of it. Your kitchen is your best friend. When you feel the 'flow' in cooking, the dishes will come out right."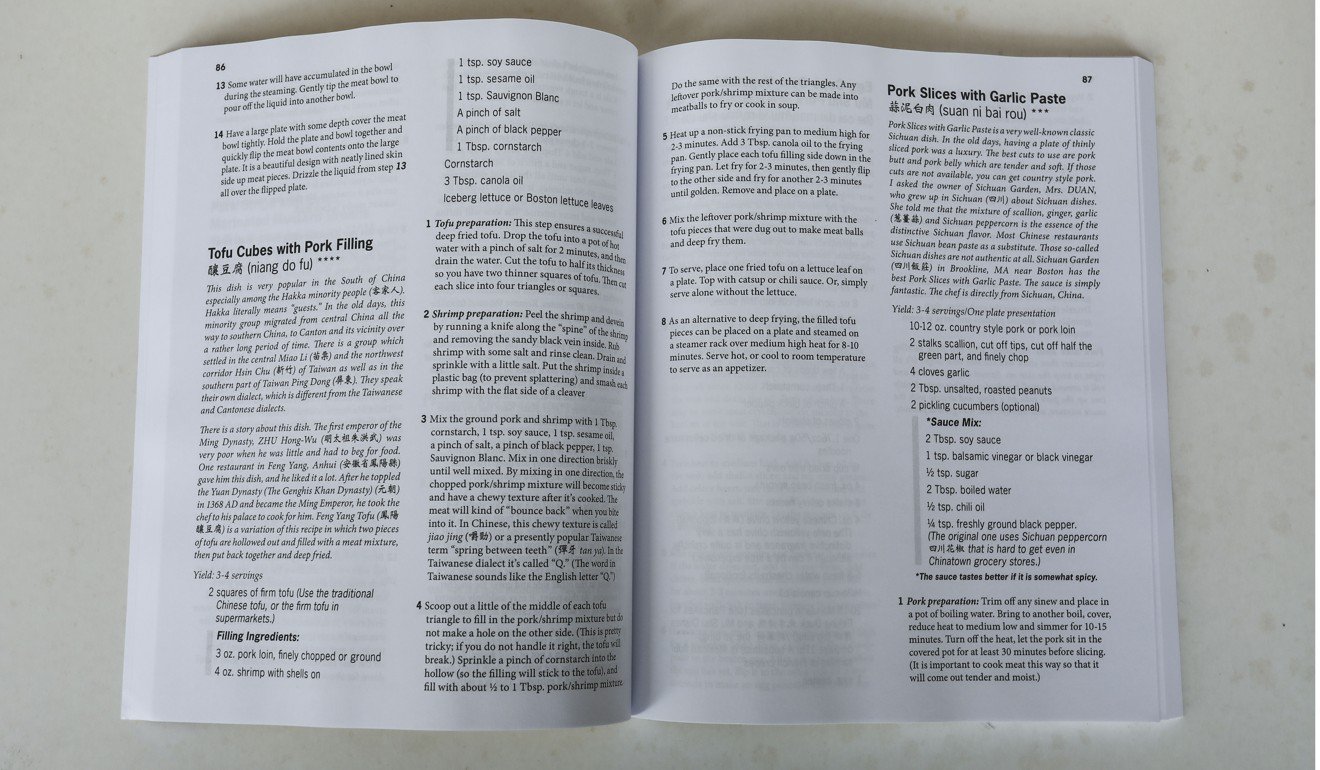 The book is peppered with advice, such as transferring Sichuan pickled mustard green to a glass jar after purchasing, and using fresh orange in a chicken dish rather than chun pei (dried tangerine peel), because the latter sometimes has "a little mildew-like smell".
This is not a cookbook for those who like to see colour photographs of the finished dishes – there aren't any (there are a few black-and-white photos, but these are preparation shots).
The recipes are mostly homestyle dishes, such as curry chicken with potato; kung pao chicken; shrimp with snow peas; beef with sha cha sauce; Taiwanese-style savoury rice porridge; scallion pan­cakes; salted eggs; tofu cubes with pork filling; and clams with fermented black bean sauce.