Most foodies should be able to name at least a few Greek dishes. Spanakopita, tara­masalata, moussaka and souvlaki are all well known. But avgolemono? That might be stretching their knowledge a little. The cuisine is, of course, far more varied than feta and spinach filo pies and baked eggplant casserole.
In the introduction to Mazi: Modern Greek Food (2018), the authors – married couple Christina Mouratoglou, from Thessaloniki, in Greece, and Londoner Adrien Carré – write: "We opened MAZI in London's Notting Hill in June 2012 with a mission to change people's perception of Greek food.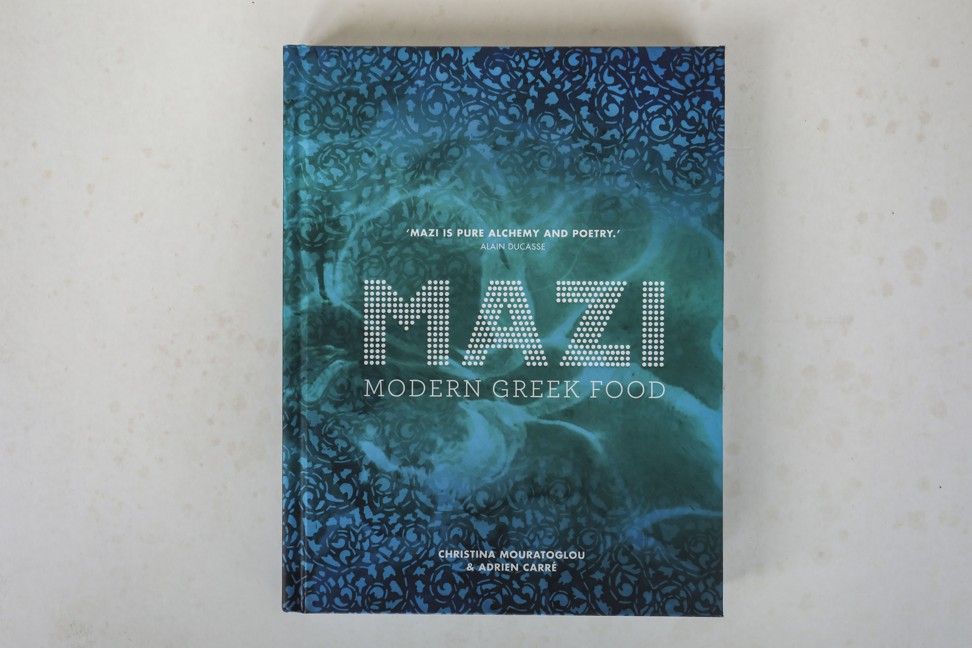 "A culinary revolution had started in the [British] capital and we felt it was high time for Greek cuisine to shine […] Up until that time, Greek restaurants in London had been stuck in the past with little creativity and innovation.
"As a Greek and a foodie, it always upset Christina that there was not one single place she could recommend to friends when they asked where they could find a good Greek restaurant. When we met for the first time, we quickly discovered we felt exactly the same way. Right then and there our idea was born – we determined to ensure that Greek food in London was given the chance to move on […]
"Our dishes showcase the gastronomic delights of not just a single region but the whole country, from the Aegean Islands to the Peloponnese and northern Greece, which brings a rich variety to our menu. As you will discover, reflected in the recipes are the different influences exerted on the various regions by their geographic neighbours or historic events, most notably the 400-year rule of the Ottoman Empire and the Venetian possession of the Ionian Islands.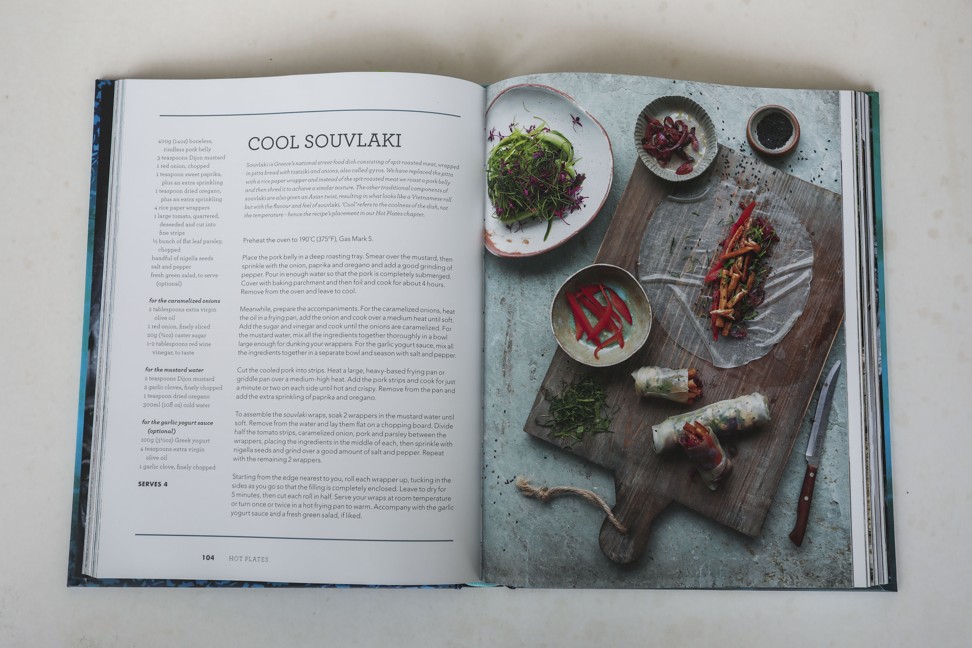 "Moreover, Greek cuisine has been fundamentally shaped by religious observances and festivals and national holidays through the calendar year which, for example, means we go vegan for the 40-day period of Lent in the run-up to Easter and we eat fish and chips on 25 March [a dual celebration of Greek Independence Day and the Annunciation], both a religious and historical holiday. And again, this has played a major role in shaping MAZI's menu.
"We strive to keep the taste of each dish as authentic as possible, but at the same time we play with its inter­pretation in terms of certain ingredients, its textures and its presentation […] Above all, we want each mouthful to transport our guests to Greece."
Recipes include "cool souvlaki" (they use rice paper wrappers instead of pita bread); braised octopus with garden herb potato salad and yuzu ladolemono; spanakopita in a jar; sweet bougatsa with home-made Milko (a commercial brand of chocolate milk); loukoumades with lavender honey and crushed walnuts; shiitake mushroom and potato dauphinoise moussaka; and savoy cabbage dolmades with egg-free avgolemono.