More than any other drink, champagne is evocative of romance, celebration and luxury.
Last year, the Champagne region of France produced 295 million bottles of wine, with the mainland, Hong Kong and Taiwan together accounting for 4.3 million bottles.
One house that embodies the Champenois entre­preneurial spirit is Salon, which was founded in 1911. Eugène-Aimé Salon was the son of a cartmaker in the Champagne village of Pocancy. In his youth, he went to Paris, starting out as a messenger in a fur trading company and working his way up. It wasn't until years later, on overseas business trips, that he got to experience the finer things in life, including champagne.
Using his family connections, Salon bought vineyards in his home region, initially producing wine for personal consumption before starting the commercial operation in the 1920s. Salon's goal was to make an elegant, subtle and finely structured champagne using chardonnay grapes sourced from a grand cru estate with one hectare of vineyards in the Côte des Blancs. Salon is made only in exceptional vintages – with no blending permitted, the grapes have to be perfect. In 1988, the company was acquired by Laurent-Perrier, the fifth-oldest champagne house. It is now managed together with its sister house, Champagne Delamotte.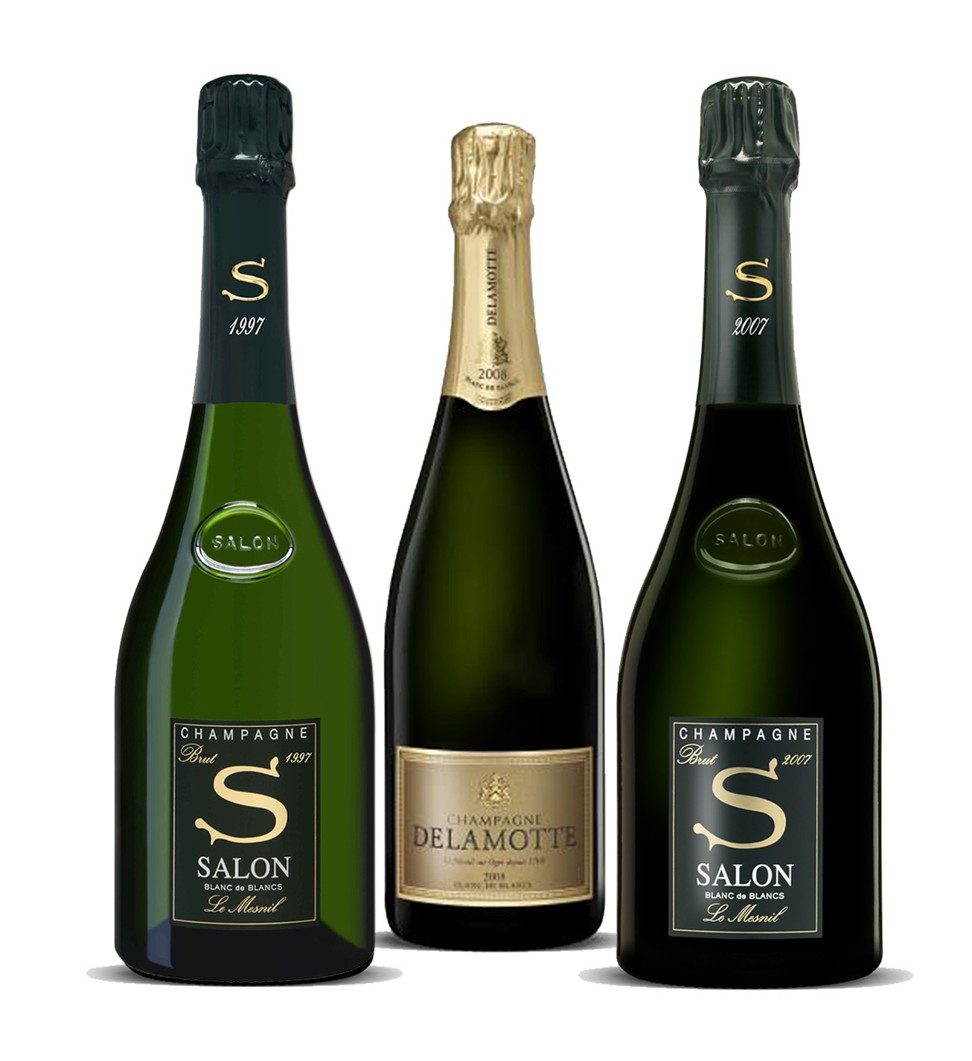 Salon S, Blanc de Blancs, Brut, Le Mesnil, Champagne 2007, HK$4,690
The weather was erratic during the growing season. Flowering was early. Summer was cold and wet with good weather in the latter part of August. Harvest was earlier than normal with uneven ripening. Overall, chardonnay performed the best in the region.
Restrained and closed on the nose with some citrus and minerals. Quite austere, with a taut structure framed with crisp acidity, discreet fruit showing intensity and power. A long finish. Still youthful and will benefit with ageing for at least 10 years.
Salon S, Blanc de Blancs, Brut, Le Mesnil, Champagne 1997 (Edition 2018), HK$5,350
Disgorged in February, this wine has spent 20 years on lees. The extended autolytic process with the decomposition of yeast combined with slow oxidation has transformed the wine, adding multiple nuances of yeast and nuttiness while retaining fresh acidity.
Showing some developed character with truffle, mushroom, brioche and nuttiness. Quite round on the palate with well-integrated acidity. Complex and yielding in character. Drinking well and a great example of a mature champagne showing the complexity of age while retaining a tight structure.
Delamotte Blanc de Blancs, Le Mesnil sur Oger, Champagne 2008, HK$759
Wine writers disagree about many things, but there is a consensus that 2002 and 2008 were the best champagne vintages in recent decades; 2008 has the hallmarks of ripe fruit, with underlying power, great acidity levels and ageing potential. Pricing reflects the quality, but still provides great value.
Fresh, forward citrus, some floral and mineral notes. Quite round on the palate, with intense citrus fruit, balanced with crisp acidity. Drinking beautifully and will continue to benefit with cellaring.
The wines are available from etcwineshops.com.