There are several theories as to how the martini, a cocktail made with gin and vermouth, acquired its name. One is that it derives from Martini, a brand of Italian vermouth, while another is that, at some point, a connection was made between the alcoholic kick of the drink and the powerful recoil of a Martini-Henry rifle.
Yet another theory is that the name is a corruption of martinez, a cocktail that's more like a manhattan and much sweeter than a contemporary dry martini. The 1887 edition of Jerry Thomas' classic Bartenders Guide contains a recipe that includes the same ingredients – gin and vermouth with a lemon twist, plus gum syrup (if a guest prefers it very sweet) – but with the addi­tion of bitters and Maraschino. The 19th-century New York-based bartender also advocated using twice as much vermouth as gin.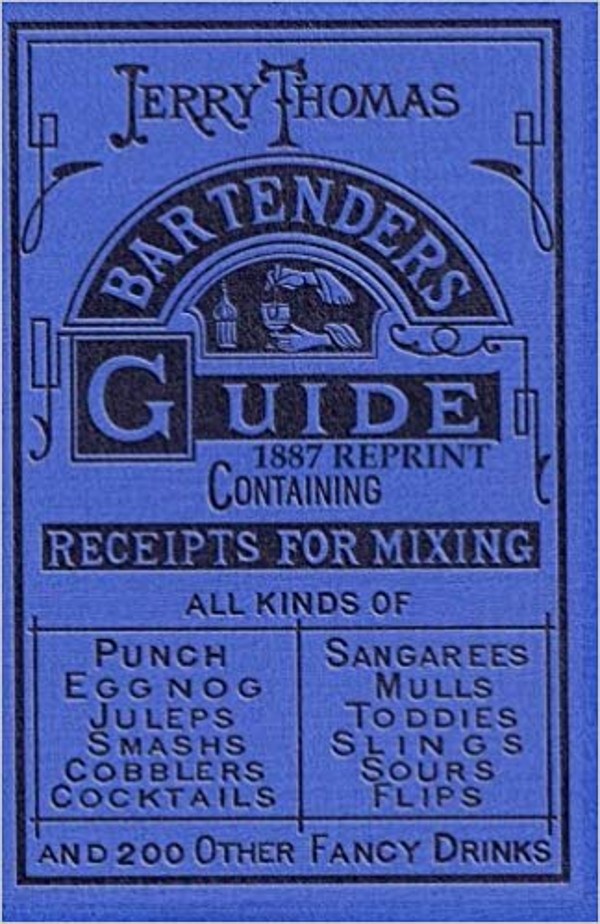 The recent interest in early cocktails has put a spotlight on original Jerry Thomas recipes, including that for the martinez, which calls for Boker's Bitters, the formula for which has long been thought lost.
Introduced in 1828, Boker's Bitters remained in production for about a cen­tury. After production ceased – possibly because of stipulations in the United States' 1906 Pure Food and Drugs Act, or Prohibition (1920-33) – the original recipe was lost. During the past decade, however, several companies have intro­duced products that they claim to be close facsimiles.
A boom in the production of bitters means bartenders now have a much greater variety to choose from and have even become adept at making their own.
One fan of the original martinez is Joe Villanueva, co-owner of The Wise King, a new Spanish-themed bar hidden away in an alley off Staunton Street, in Central. He uses the cocktail as the basis for the monti-tipple, one of the house's signature drinks.
"It's a twist on the martinez," Villanueva says. "I love that cocktail and wanted to do something like it, with a modern gin base."
He also wanted the drink to have a distinctly Spanish identity, to fit in with that of the bar.
"We try to deliver a drinking experience that reflects Spain and Spanish drinking culture in a historical way," he explains. "The monti-tipple contains amontillado sherry; Gin Mare, which is a Spanish gin; cafe vermouth, which we make ourselves; and aromatic chocolate bitters. In Spain, they like to drink sherry, they are keen on their gin and tonics, and on Sunday after­noons they like to drink coffee or vermouth with soda. We wanted to put all that together in a glass."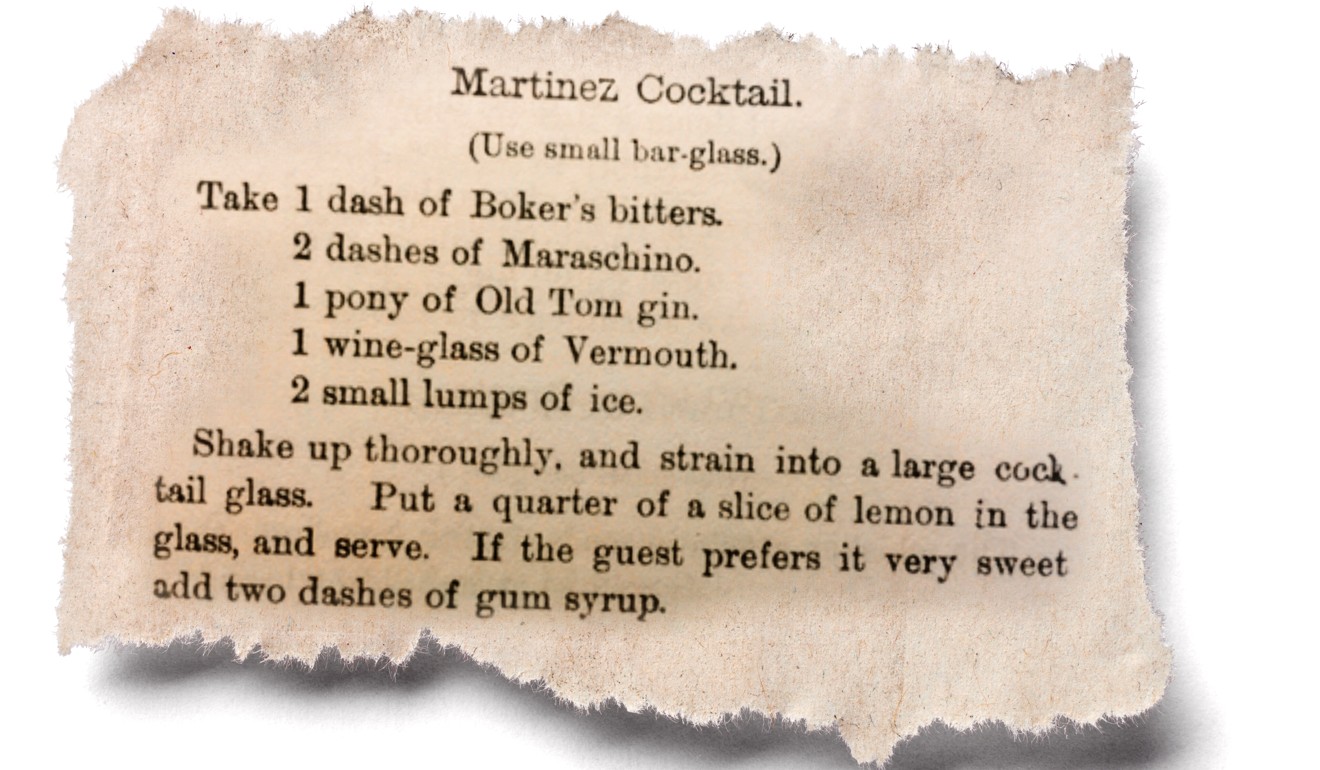 The cafe vermouth and bitters are both home-made and help to offset the dryness of the Xeco amontillado sherry, which along with the Gin Mare – distilled in Spain with Mediterranean botanicals – dominates the drink.
"The Xeco sherry is new to Hong Kong and we are the only ones using it at the moment," Villanueva says. "The bar's theme is modern classic cocktails inspired by Spain. What we want to offer is affordable luxury in a setting that is not too formal, and we want people to enjoy the cocktails with food."
The bar is named after the 13th-century Spanish king Alfonso X of Castile, who, legend has it, founded the tapas tradition – a diet of small morsels washed down with wine is said to have helped him recover from an illness. He is then believed to have ordered all taverns to serve alcohol with small helpings of food.
Monti-tipple gets its name from the sherry. "Monti" is a contraction of amonti­llado, and although the nose of this parti­cular sherry seems to promise sweetness, it is bone dry on the palate.
Villanueva and his partner in The Wise King, Sandeep Kumar, make the cafe vermouth by infusing Mancino vermouth with coffee from Nespresso capsules. Villanueva says the combination "gives a creaminess that balances out the dryness of the sherry while the chocolate in the bitters blends with the coffee. It's a super-dry sherry, but the cafe vermouth mellows it out".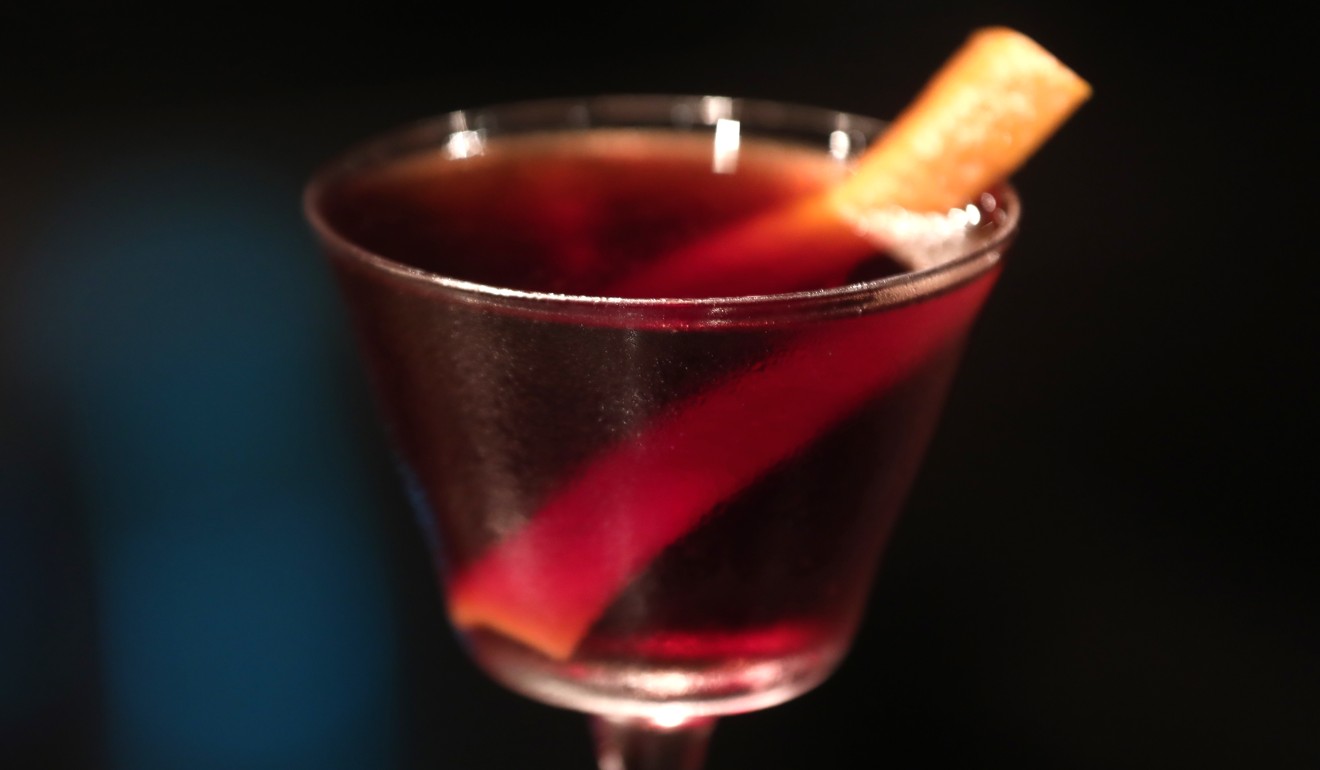 Choosing the right bitters proved a challenge. Only a dash of the additive is required, but the effect, says Villanueva, is essential to the flavour.
"We tried different brands and styles of bitters but couldn't find anything that matched with the gin and sherry. So we came up with this combination of Angostura bitters and chocolate," he says. "It's important to get the bitters right. It's like the difference a premium salt or pepper can make to food."
Made with one part Gin Mare to one part sherry, and 1½ parts cafe vermouth, seasoned with the bitters, stirred with ice and served with a twist of orange, Villanueva recommends the monti-tipple as an aperitif, or to accompany a selection of tapas.
"It's a palate opener. It's dry, which stimulates the mouth to produce saliva, and that way you get more flavour from your food. We recommend a few sips before you try your tapas," he says. "It goes well with cold cuts."
For those who prefer to take their tapas with Spanish wine or a "gin tonica", as it's known in Spain, The Wise King also offers a good selection of those.