Hongkongers have an insatiable appetite for all things Japanese, be it food or culture. According to a recent article in The Japan Times newspaper, Hong Kong is the largest market for Japanese produce, accounting for about 25 per cent of exports. And it is the second largest importer of sake by value (the United States holds top spot). So how about Japanese wines? Imports are still a fledgling market, but with so many Japanese restaurants in the city, the wines are becoming a popular food accompaniment.
With its 2014 acquisition of US-based Beam Inc, Suntory became the world's third largest manufacturer of spirits. One of Japan's oldest alcohol distributors, Suntory started out in the wine business – founder Shinjiro Torii opened his first store in Osaka in 1899, selling imported wine – but it has since become more known for other types of spirits, such as whisky.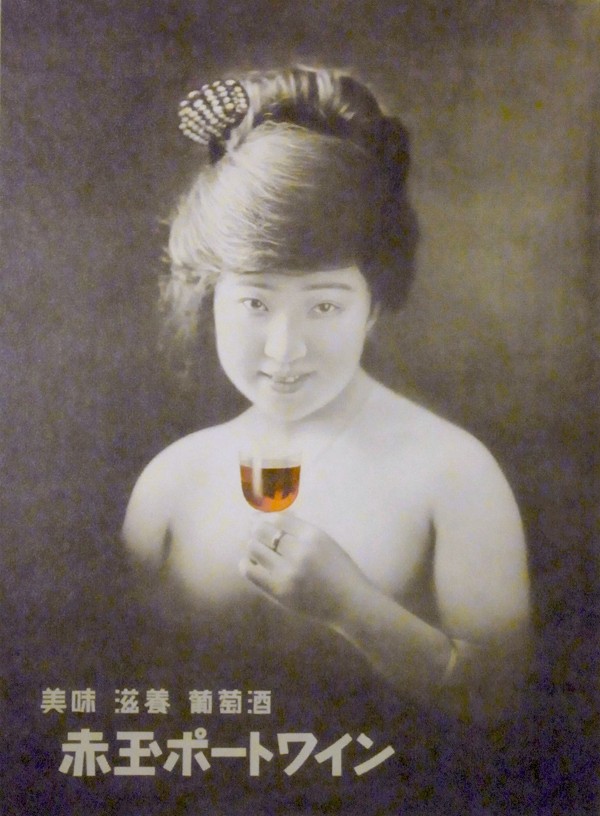 In a bid to rediscover its wine roots, in 2010, Suntory set out with the goal of producing top-quality wines using 100 per cent Japanese grapes. Its flagship winery is Tomi No Oka, located in Yamanashi prefecture, about two hours west of Tokyo by train. The vineyard is spread across 25 hectares and practises sustainable viticulture.
Winemaker Naoki Watanabe was trained in oenology at the University of Bordeaux, in France. Tomi No Oka wines represent a modern Japanese wine style – fruit forward, balanced, elegant and food friendly.
Suntory Japan Premium Koshu 2015, HK$295
Koshu, Japan's signature grape, is an indigenous variety belonging to the Vitis vinifera family. It is a versatile grape and is used to make dry, sparkling and sweet wines. The grape is thick-skinned, making it resistant to fungal diseases. Along with its dry wine style, koshu has delicate floral and mineral notes. It has a relatively low alcohol level, vibrant acidity and pristine finish. A report from the Journal of the Japanese Association for the Study of Taste and Smell states that the iron content in wine accentuates fishy aromas in seafood. Koshu, with its low iron content, is an ideal wine to complement seafood, especially sushi and sashimi.
Suntory's Premium Koshu is a pure, classic expression of the grape. It is fermented in stainless steel and aged on lees.
Vibrant apple and citrus fruit. Good fruit intensity with crisp acidity. Very pure and finishing quite long.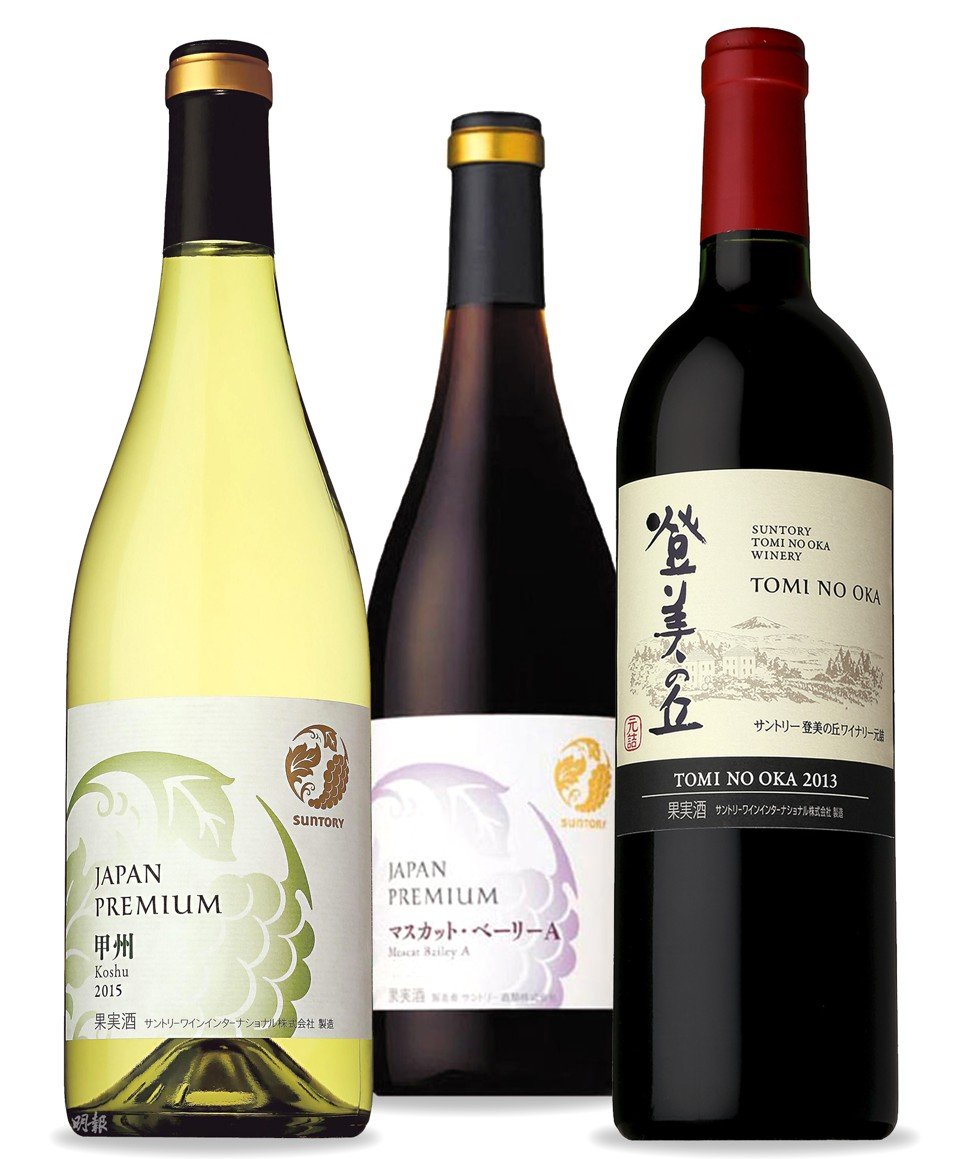 Suntory Japan Premium Muscat Bailey A 2014, HK$295
Muscat Bailey A is a variety created in 1927 by Zenbei Kawakami, "the father of Japanese viticulture". The hybrid is a cross between bailey and muscat Hamburg. The variety does well in Japan's cold winters and humid summers.
In terms of style, it has forward red berry fruits and fairly low tannins. Reminiscent of gamay, it is an easy-going, approachable wine.
Bright strawberry and raspberry confectioned fruit. Medium body with soft tannins and acidity.
Suntory Tomi No Oka Red 2013, HK$510
The Tomi No Oka Red is Suntory's version of a Bordeaux blend. Composed of about 50 per cent merlot, the remainder is a blend of cabernet sauvignon, cabernet franc and petit verdot.
Blackcurrant, plum and floral notes of violets. Round soft on the palate, with juicy red fruit coupled with balanced acidity and soft tannins. An approachable blend that is drinking well.
The wines are available from www.asc-wines.com.