Other than Alice B. Toklas, I was not aware of any conventional cookbook author who lists marijuana as an ingredient. Until I read Shaya – an Odyssey of Food, My Journey Back to Israel (2018). But while Toklas sort of sneaks in the recipe for her haschich fudge, with little fanfare, between the orange and lemon dessert and how to make sloe gin, Alon Shaya's recipe for "green butter" is in a chapter titled "Arrested for the Munchies". He wisely suggests it be made only in places where marijuana is legal.
Even if you haven't partaken of any illegal herbs, the "Munchies" chapter will make you hungry. The chef's antics as an adolescent in west Philadelphia you wouldn't wish on any parent – they involved fights, drugs, shoplifting and underage drinking. But he has a good memory for the food he ate while under the influence: meat-and-cheese-filled Italian hoagies, Jamaican beef patties, chicken feet made by a friend's Filipino mother. He and his friends would have drug- and alcohol-fuelled cooking competitions that completely emptied what was a well-stocked fridge (and they left the sink full of dirty dishes for someone else to clean up).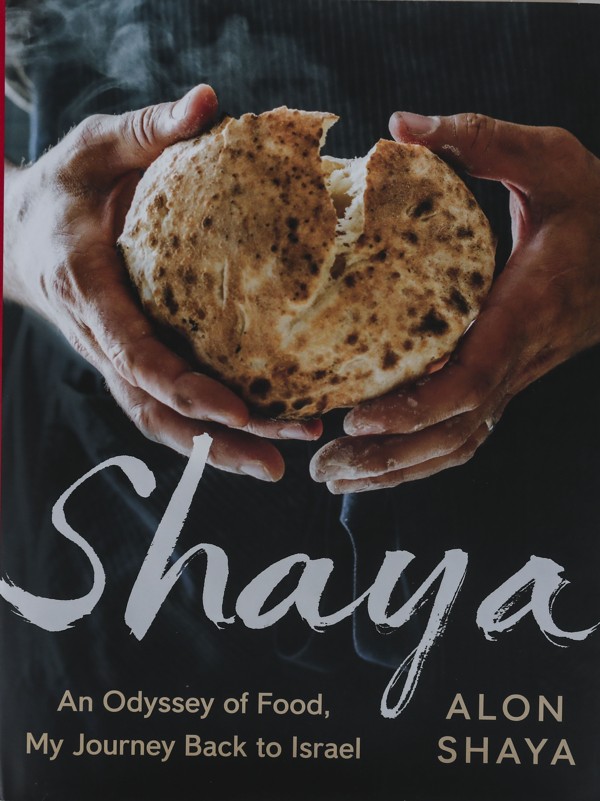 Shaya was born in Israel, but left for the United States when he was five. He opened Italian restaurants in New Orleans, Louisiana, before going back to his roots with Shaya, which serves Israeli food.
In the preface he writes, "There's some­thing about Israel that draws me. The mixture of cultures and faiths, the richly varied landscape, the tensions that have been deeply woven into the place since its beginning: so much about this country is magnetising. Religiously, politically – and culinarily. Israeli cuisine is a gumbo, a melding of many food cultures. In only a few decades, the population of a country smaller than the state of New Jersey has gone from just over a million people to eight million. Jewish immigrants brought their family recipe books from Germany, Bulgaria, Yemen, France, Spain, Turkey, Morocco, Greece, and many other countries to a land with an already rich Arab food culture.
"Over a few generations, Israeli cuisine has flourished – though, as with so many things in this part of the Middle East, it's also controversial. A photo of knafeh, a syrupy cheese pastry, posted on the internet can alternately be called 'Israeli' or 'Palestinian', and will prompt a barrage of comments either way. I am a product of this place, with my Israeli-Bulgarian mother and my Romanian-Israeli father.
And my food reflects the weaving together of all these culinary strands, along with those of my own migration to the American South and to Italy [...] This is not a typical cookbook; it's not a primer on Israeli cuisine or a seasonally organised collection of menus. It's a collection of stories of place, of people, and of the food that connects them. It's the autobiography of my culinary sensibility, which began in Israel and has returned there."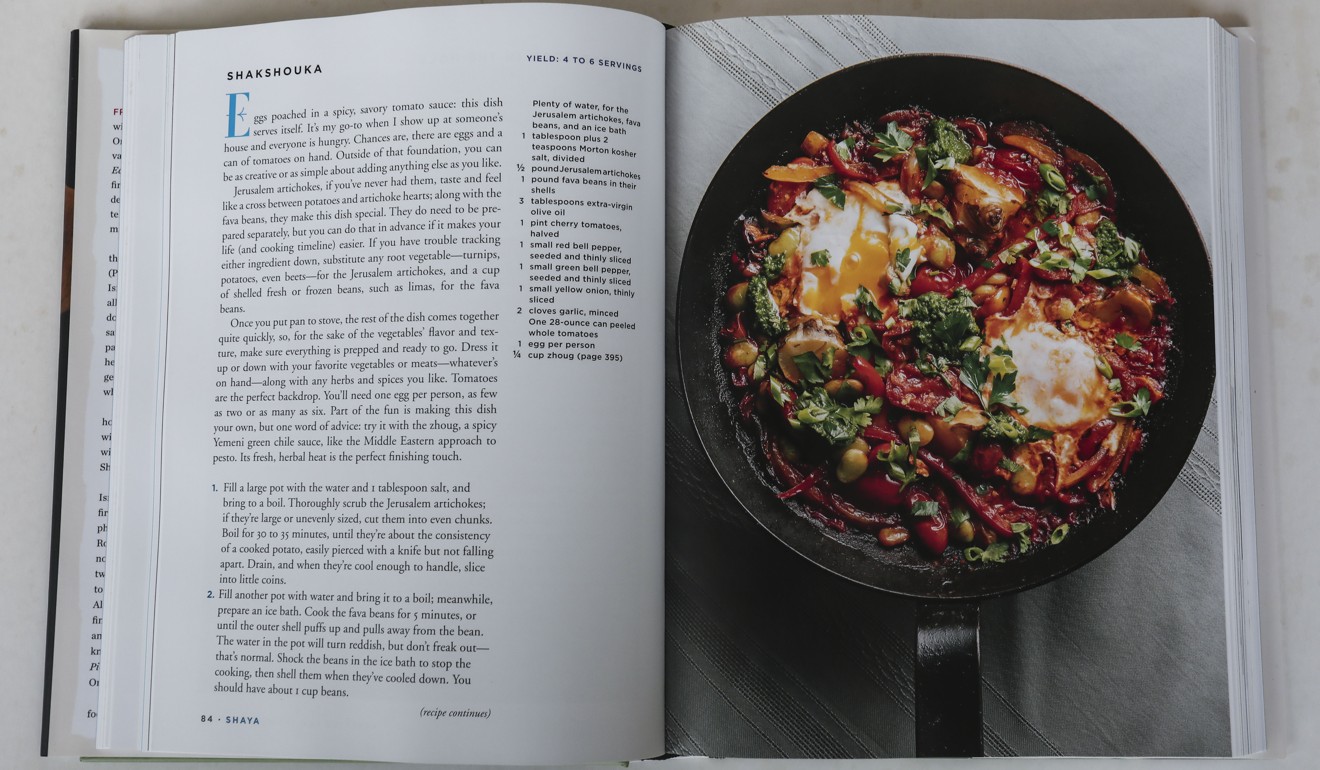 As I found out on my first trip to Israel, Israeli food in this book doesn't necessarily mean kosher food. A few of the recipes contain pork, some contain shellfish, and others go against different Jewish culinary laws.
There are recipes for falafel; roasted bone marrow with gremolata and brioche; five-onion soup with provolone toast; kale and andouille jambalaya; smoked chicken with harissa; lobster green curry; crab cakes with preserved lemon aioli; cherry and pistachio cookies; curried sweet potato and leek pie; classic hummus; and pita bread.