What is the Palestinian kitchen, asks Yasmin Khan in Zaitoun: Recipes and Stories from the Palestinian Kitchen (2018). "As I write, there is no country called Palestine, it hasn't existed since the British Mandate for Palestine ended in 1948. But the national and cultural identity of the people has never waned and neither have the delights of the cuisine. Today, pockets of the Palestinian kitchen can be found all over the world, from Bethlehem to Beirut, Berlin to Brooklyn."
In the introduction to the cookbook, British-born Khan writes, "When I was a human rights campaigner, I travelled the globe, collected stories from people I met and translated them into campaigns for justice.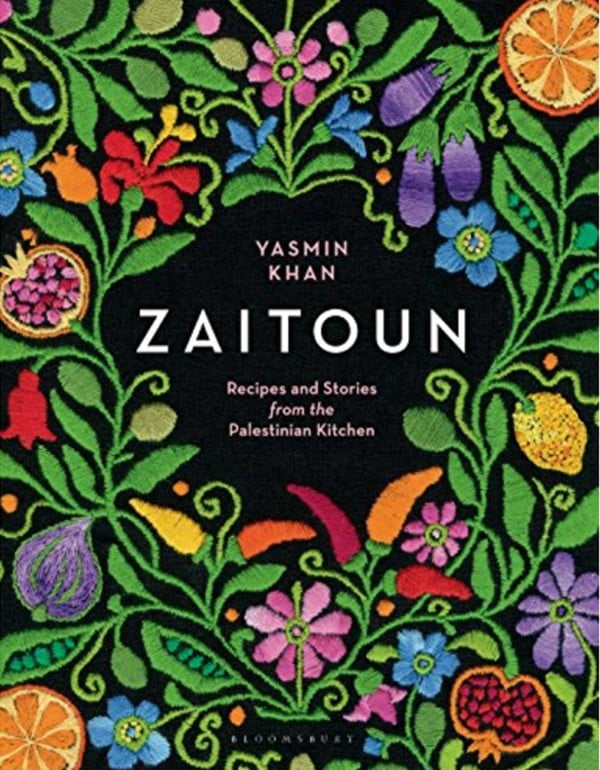 "As a food and travel writer, I travel the globe, collect stories from people I meet and translate them into recipes for celebration. The thread running through all my work is a fundamental belief that humans, wherever we are in the world, have more to unite us than to divide us. Celebrating this commonality is my passion, inspired by the old Jewish adage that 'an enemy is just a person whose story you haven't heard yet'.
"I came back from that first trip to the Holy Land convinced I'd never tasted such flavoursome produce and, to this day, I have yet to find tomatoes that taste as good as they do in the Fertile Crescent. I've travelled through Israel and the West Bank three times since, each journey teaching me more about the flavours and fragrances of the Palestinian table and the realities of everyday Palestinian life […]
"The recipes here reflect the diversity of my travels. Some are classic dishes taught to me by Palestinian grandmothers, others are my interpretations of meals I ate in restaurants or in the homes of friends; others still are simply inspired by a local ingredient or technique. What unites them all is a celebration of the flavours rooted in the rich tradition of Palestinian cookery, in almost all cases brought together by zaitoun (the olive), the quintessential ingredient of the Palestinian kitchen that gave this book its name."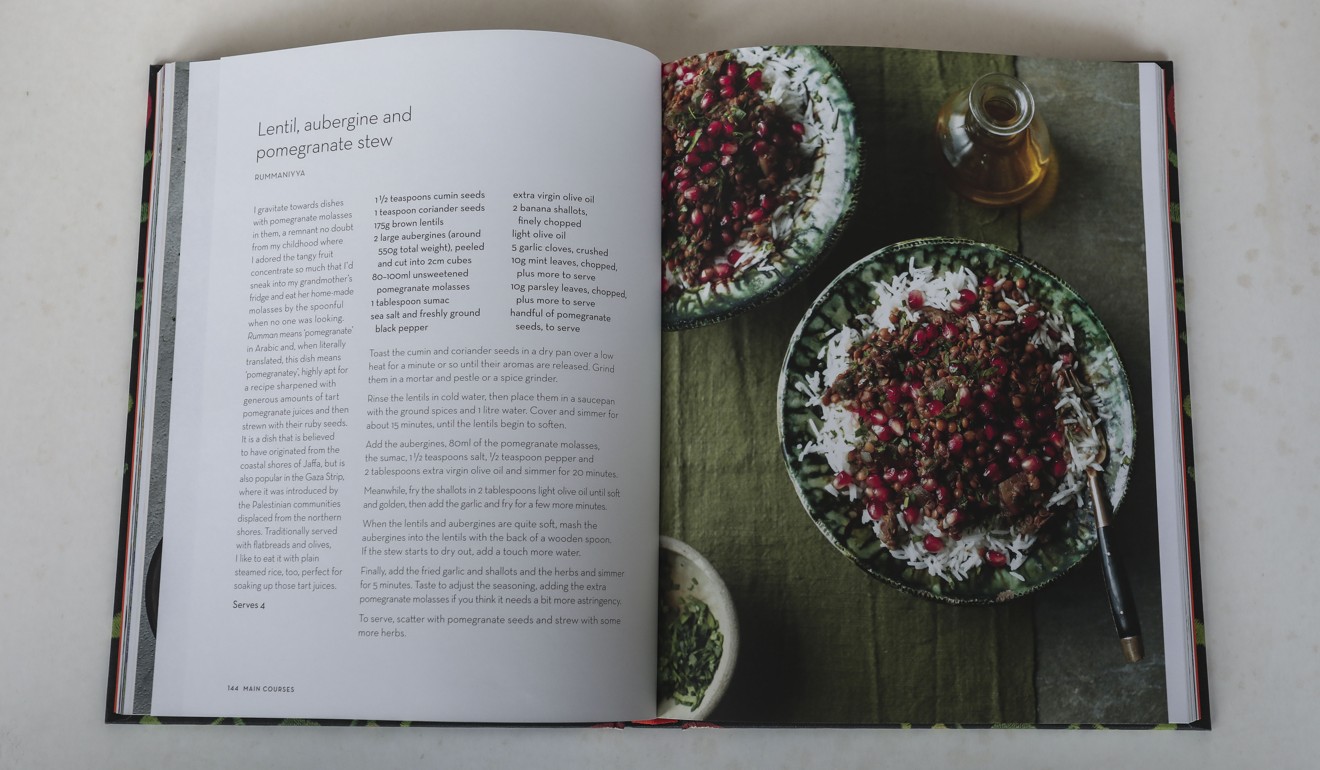 So, what is Palestinian food? As you'd expect, many of the recipes in the book can also be found in volumes focusing on Israeli and Middle Eastern cuisines: flat­breads with za'atar; hummus; fattoush; tabbouleh; roast okra with spicy tomatoes; burnt aubergines with tahini.
But there are other recipes that are much more unusual: quick pickled avocados (a good way to use up the unripe fruit); rocket (aka rucola or arugula) soup; aubergine and feta kefte; lemon, cumin and green chilli sea bass; tray-baked lamb kibbeh; spiced pumpkin, olive oil and orange cake; molten chocolate, coffee and cardamom pots; and banana and tahini ice cream with date syrup.