Food snobs are often disdainful of community-produced cookbooks. It is true that many of them are bad – the type wherein PTA parents contribute recipes that are popular with their children, and which feature inventive combinations of packaged products, such as canned soups mixed with frozen potatoes and vege­tables, or boxed cake mixes with instant pudding, covered with hundreds and thousands. The recipes are then compiled into a spiral-bound book that is partially funded by local businesses and sold to raise funds for the school.
Penang "Ho Liao" Recipes looks the part. Spiral-bound? Check. Put out by a school? Check. (In this case, by the alumni association of the Methodist Girls' School in Penang, Malaysia.) Published to raise funds? Check.
My cookbook shelves do contain a few such spiral-bound volumes, however, because when they are good, they are really good, and Penang "Ho Liao" Recipes ("ho liao" means "delicious" in Penang Hokkien) is one of these. The book seems quaintly old-fashioned (although it was published in 2011), reflecting a time when life was less hectic and people had more time to cook.
Doris Goh Shew Land, chief coordinator of Penang "Ho Liao" Recipes, writes in the foreword, "These recipes have been submitted with love to honour MGS, our Alma Mater, the doors through which thousands of girls have passed. These recipes are handed down by great grandmothers, grand­mothers until the present day and the average age of the cooks is 70. Hence, it cannot be denied that some of the recipes are nearly as old as the school [which was founded in 1892].
"The 18 months taken to put this book together have been both frustrating yet satisfying. Frustrating – when the taste or colour of the dish did not meet the standards demanded of Penangites. So it is back to the stove until the dish is cooked to perfection and everyone gives the thumbs up. Only then does satisfaction set in."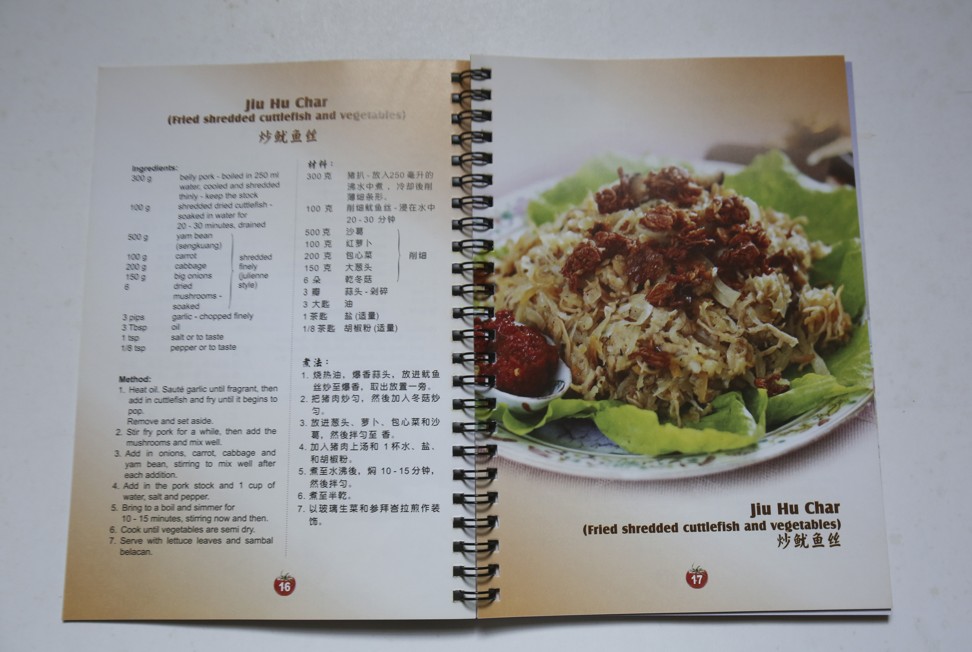 The bilingual book (English and simplified Chinese) includes many classic Malaysian dishes, such as mee goreng; char kway teow; gado gado; jiu hu char (shredded dried cuttlefish and vegetables); loh bak (mari­nated pork wrapped in bean curd sheets); kari kapitan; lam mee (Hokkien birthday noodles); asam laksa; sambal hae bee (dried prawn sambal); and Hokkien mee (prawn noodle soup).