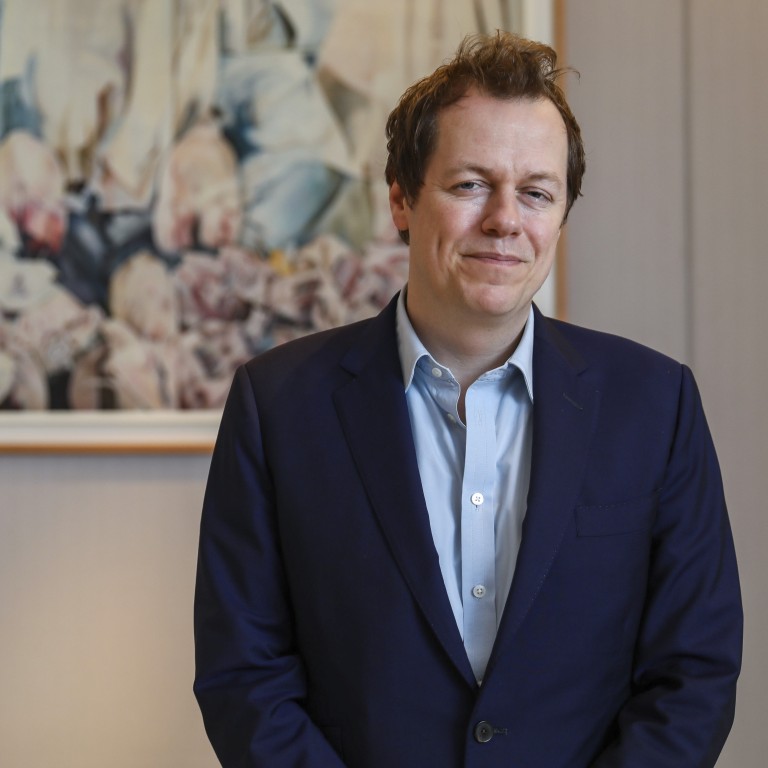 Camilla Parker Bowles' son on becoming a food writer: 'I was rubbish at everything else'
Tom Parker Bowles was 'sacked from every job' until he tried writing about food
He believes eating well is key to happiness
What are your childhood memo­ries of food? "I had a very traditional British upbringing. We grew up in the country on a farm. My mother [Camilla, Duchess of Cornwall, the second wife of Britain's Prince Charles] was a good cook, and my dad [Andrew Parker Bowles, a retired British Army officer] was a good gardener.
"Besides English food, the other food we grew up on was southern Italian food, because we used to go to an island called Ischia, in the Bay of Naples, for two weeks a year with my grandparents. They were big Italian fans, so growing up we had pasta and lots of tomato and lots of fish.
"Good English food is about simple dishes done with good ingredients – beau­ti­ful roast chicken, steamed salmon and shepherd's pie. Growing up, you ate asparagus in the spring, because that's when it was in the garden. You didn't have it any other time. We grew up with a strong sense of the seasons and, when autumn came around, you got all the game and the mushrooms. It was very good for a food writer because it gives you an understanding of where food comes from, and the most important thing: the quality."
How did you get into food writing? "Oh gosh! I was rubbish at everything else. I was sacked from every job I had. I left university not having a clue what I wanted to do. I worked in films for a bit – got sacked from that. There's a magazine called Tatler in the UK and, in 2000, I sort of wobbled up to the then-editors at a party and said, 'You haven't got a food writer, would you want me?' And being Tatler and being a social mag­azine, it probably helped with my name. I got a column there and that went on for 10 years, then I moved to The Mail on Sunday, Esquire and GQ, I sort of fell into it.
"I love food, I love the food world, I love chefs and, genuinely, there's not a moment when you don't think you're lucky to be travel­ling around the world and stuffing your face. For me, food is not a hobby, it's every­thing. Food is health, wealth, happi­ness, history. You can see everything through the prism of food. You can see the his­tory of the country through the ingre­dients. A good diet is so fundamental to happiness. The joy of food and drink to bring you together, the shared pleasures of the table – that's what it's about."
Is it difficult to write reviews about restaurants if the food is bad? "If you like something, it's delicious, it's yummy, it's fantastic, it's wonderful. If you hate something, it's repelling, it's gross. But the most difficult reviews are when the food is average – it's difficult to find something interesting to say about food that doesn't excite you."
Describe your perfect meal. "Obviously with friends and family. I'd rather eat a sandwich with good friends than caviar with a bore. With the cuisines I love – Mexican, all different parts of China, Indian, Thai – it's about going onto the street and eating the food that really gives you an insight into the culture. You can go to Michelin restaurants and that's fantastic, but I'd rather be down and dirty eating chilli crab with a cold beer – that's my happiest meal."
What do you do when you're not working? "I'm thinking about food, eating food, shopping for food, cooking food. Or going to the cinema. I love reading. And I've got children, but you can roll them all into one and go eating with them. We'd go across London searching for xiaolongbao and they are experts in how the pastry should be just right, the broth should be hot and then biting into it and getting the broth out, and at what point should you eat it."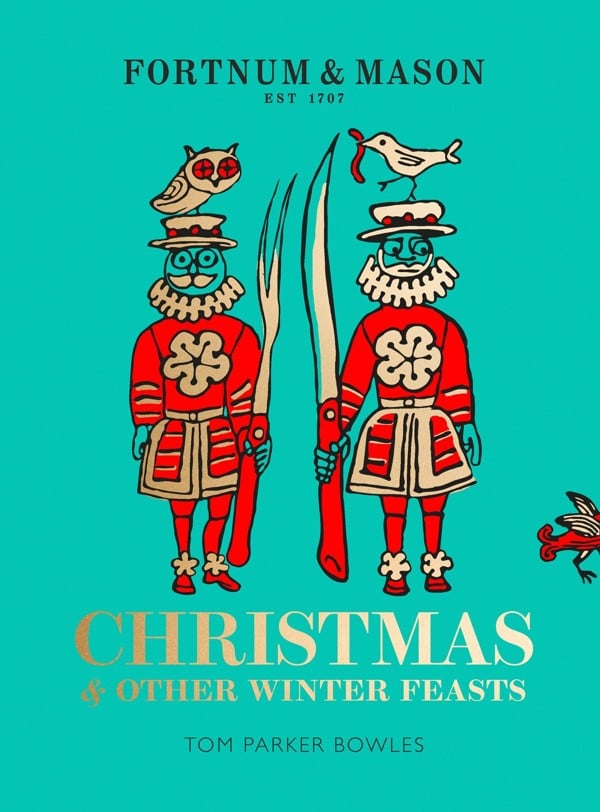 Do you have any tips on food writing? "Have an appetite. And you have to love eating. Never ever lose that love and obsession for food. The moment that stops, it's time to cross your knife and fork and disappear into the sunset. Never be a food snob. Embrace all food. All food has a story attached to it. Everything in moderation, including moderation, as they say. Eat, drink and be happy."
Tom Parker Bowles was in Hong Kong to promote his cookbook Christmas & Other Winter Feasts, published with Fortnum & Mason, at an event at Lane Crawford.