The addition of dosage or liqueur d'expedition (a blend of reserve wine and cane sugar) is the finishing touch to champagne just before the cork goes in. It helps soften the acidity and adds roundness to the palate structure. The amount of dosage varies among champagne houses and will depend on a variety of factors, including house style, vintage character and market preferences.
Most champagne today is labelled "brut", meaning that it can contain up to 12 grams of sugar per litre. The wine does not taste overtly sweet, however, as the sugar is balanced with the acidity.
As consumer tastes evolve, champagne styles have followed suit, leading to drier styles emerging. An increasing number of houses are producing champagne labelled as "brut nature", "pas dosé" or "dosage zéro". This means that there is no additional dosage, and the wine must contain fewer than three grams of sugar per litre. Champagne labelled "extra brut" contains zero to six grams of sugar per litre.
Champagnes with low or zero dosage are great food wines and work especially well with delicate dishes. Here are a couple of producers who are taking the lead in producing high-quality champagne with lower levels of dosage.
Champagne Drappier Blanc de Blancs Signature Brut, HK$399
Drappier has been making champagnes for more than 200 years, and is now managed by seventh-generation Michel Drappier.
A blend of 95 per cent chardonnay and 5 per cent pinot vrai, which is believed to be a genetic mutation of pinot noir and is one of the varieties disappearing from Champagne. It adds flesh and roundness to the palate. Dosage is seven grams of sugar per litre.
Restrained notes of peach, citrus and green apple; quite full bodied with vibrant fruit and crisp acidity, finishing quite long. Refreshing and perfect for drinking now.
Champagne Drappier, Rosé Nature, Pinot Noir Zéro Dosage, HK$450
Made from 100 per cent pinot noir and aged for three years, with no dosage. Forward strawberry, raspberry, red currants and rose petals. Medium bodied with a linear structure, balanced acidity and a clean and long finish. Shows purity of fruit. Pair with seafood.
Champagne Bruno Paillard, Blanc de Blancs 2006, Reims, HK$898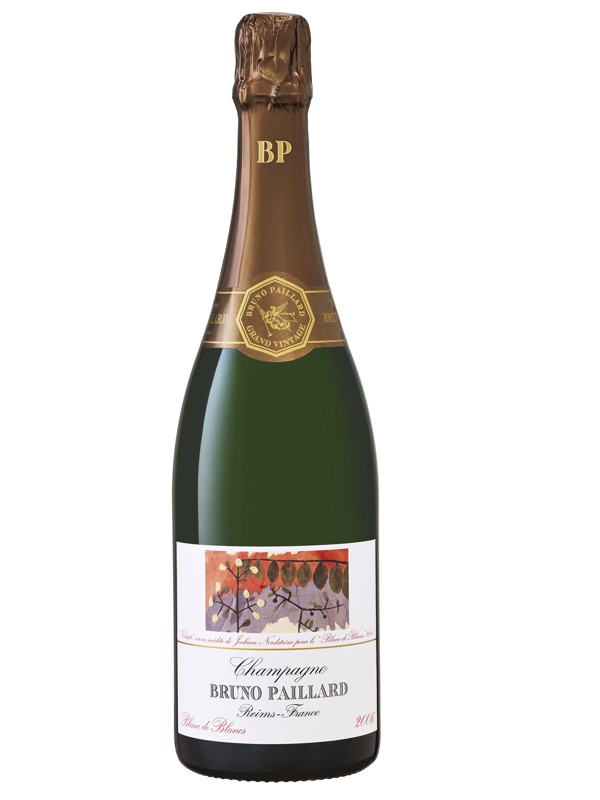 Champagne Bruno Paillard is a relatively young house, with Paillard producing his first champagne in 1981. He is known for extended ageing, which adds complexity and textural depth. The lower dosage allows the vintage character to shine through.
The year 2006 saw volatile weather conditions. Spring was cooler than normal and without frost, providing good conditions for budding. The weather in June was ideal for flowering while July saw extremely hot temperatures followed by a sudden cooling and a lot of rainfall. Fortunately, sunny conditions returned in September providing optimum harvest conditions. Across the region, chardonnay was considered the highest quality grape variety.
Aged for nine years with a low dosage of five grams of sugar per litre. The label, designed by Swedish artist Jockum Nördstrom, is named Voluptuous, which aptly describes the vintage character, with its generous style and round and ripe fruit.
Brioche, buttered toast, hazelnut. Round, full balanced with quite soft acidity and a soft, creamy texture. A succulent, forward style that does well with or without food.
The wines are available from Ponti Wine Cellars (HK)