I hadn't heard about the Japanese Culinary Academy's cookbooks when I was browsing online, so instead of putting all four of the series into my basket, I bought only the first two.
I'll be buying the others soon.
The first, Introduction to Japanese Cuisine – Nature, History and Culture (2015), reveals that it's only recently that much of the outside world has come to appreciate Japanese cuisine. It's hard to believe, considering how popular it is now.
In the introduction, academy director Murata Yoshihiro writes: "A little over 30 years ago, a group of ten Japanese chefs went to Paris and, in the dining room of a famous hotel, presented Japanese cuisine to a discriminating group that included members of the French nobility. They brought all their ingredients with them, from the kombu for dashi to the vegetables, the conger eel (hamo) and even a supply of soft water, and they did their utmost to prepare dishes no different from the very best they would have served in Japan.
"The meal was an overwhelming success and the chefs were interviewed on television. The event was hailed as marking the recognition of Japanese cuisine overseas.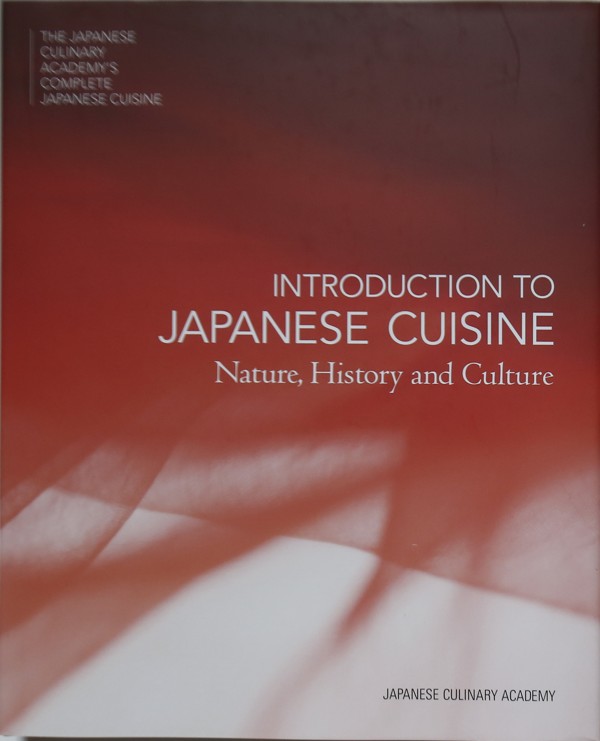 "It was a momentous achievement, and yet, at that time I was acutely aware of the limits of Japanese cuisine as we thought of it then. If all the ingredients had to be brought from Japan, how could we ever hope that Japanese cuisine would spread throughout the world?"
Murata established the non-profit Japanese Culinary Academy in 2004. He writes: "The JCA's main purpose is the advancement and spread of Japanese cui­sine. The academy's membership extends beyond chefs to scholars in specialised fields such as the history of Japanese culture and the science of taste. We hold regular laboratory research sessions to further the scientific under­standing of Japanese cuisine and we offer training and workshops to foster the development of Japanese food culture and sponsor a variety of activities about healthful foodways targeted at younger generations. We also offer training programmes for chefs from overseas [...]"
The first book covers a lot of ground, including pondering, "What is Japanese cuisine?" It touches on the importance of water, aesthetics, seasonality and ferment­ed seasonings; gives a primer on knives and the tea ceremony; and tells us what foods are eaten for specific festivals and occa­sions, such as viewing the cherry blossoms.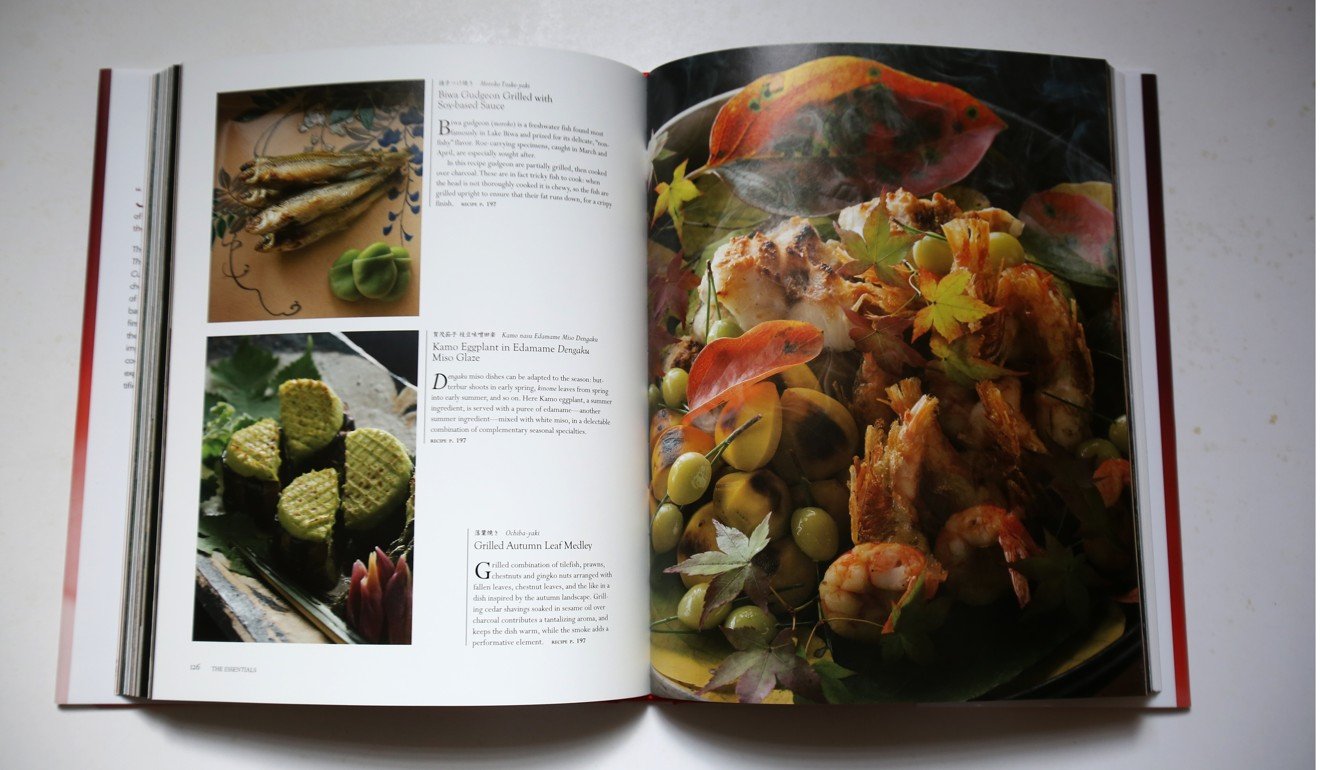 Volume two, Flavour and Seasonings (2016), goes into much more detail about fundamentals in Japanese cuisine: dashi, umami and fermented foods. Dashi is the clear, pure Japanese broth that, unlike the long-simmered stocks of many other cuisines, takes only a few minutes and a few ingredients to make. With dashi, you get umami – the so-called fifth taste that is often described as "savouriness".
The beautifully photographed books also contain recipes such as ginger-simmered clams; wasabi-dressed tiger prawns; lily bulb dumplings; barracuda in smouldering cedar shavings; salt-grilled sweetfish; tilefish in clear broth; and steamed yuba.