What was your childhood like? "Da Vittorio restaurant was opened in 1966 by my father and mother, and I was born six years later, so I was born in the pan – for me it was a big one! My child­hood was all about food. My parents were always in the restaurant.
"In Italy the family is very important so when we were young – my two brothers and two sisters – we all helped my parents. From the age of 11, every day after school I came to the restaurant, took off my school bag and started working. My father was like a very good football coach; he would quickly figure out what us kids were good at. If he saw someone a bit skinny, he would have them work as a server, because they would be a good runner. If someone was a bit round like me, they worked in the kitchen."
Were you interested in the restaurant? "As a young boy my priority was playing, girls and hanging out with friends, but I was forced by my parents to work in the kitchen. Gradually I realised that I actually liked the work, cooking dishes and creating them. I realised this is what I should do.
"Enrico is the first son, and he was the first to go into the kitchen. But the maestro is actually my father, the coach who pushed us to love the job, and the quality of the products, like fish and meat. Da Vittorio was the first to bring seafood to northern Italy. Bergamo is in the centre of the country, so it was difficult to get seafood there.
"In the beginning that wasn't easy. I grew up learning how to cook so I didn't go to culinary school. But when I finished high school, at about 18 years old, I had a plan to go abroad and do internships to learn new things, so I went to France. In the 1990s, French was considered the top cuisine, along with Italian, Chinese and Japanese."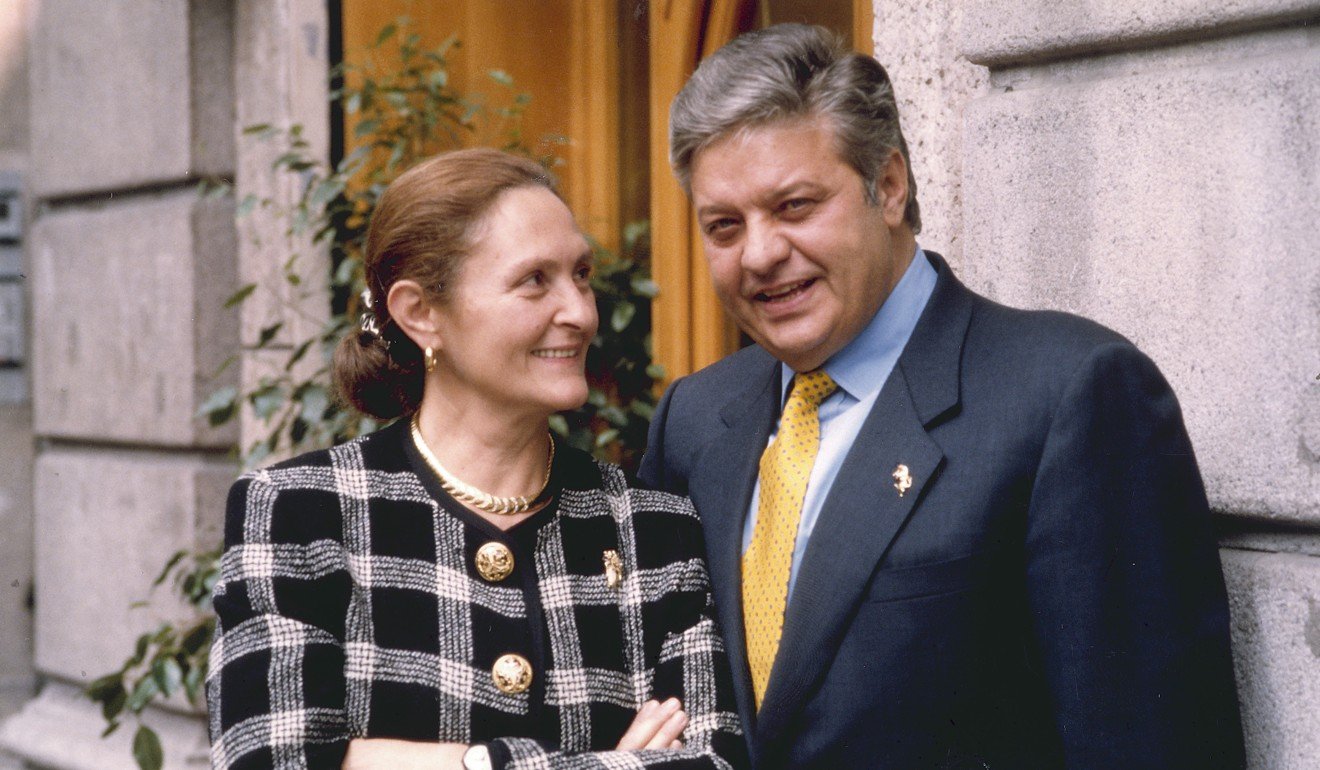 What did you learn in France? "When you are 18 years old you absorb everything like a sponge. My father used to say in this job there is no finish line, you cannot say that you're done. Every day you can improve. I get emotional when I learn something, like a technique or about a new product.
"When I was 19 to 24 years of age, I did intern­ships in France with restaurants including those of Roger Vergé and Michel Troisgros, for three-month stints, returning home after each one. Other than techniques, I learned about the organisation of the kitchen, and how to follow up with the ticket orders, which helped Da Vittorio become more efficient.
"In one of the internships, I learned confectionery, and the gioconda [cake] is an important pastry item in our restaur­ant. We also make at least 30,000 panet­tone a year. It's my brother-in-law who is the pastry chef and he has helped improve our baked items, from the bread to the grissini to the desserts."
Just before my father, Vittorio, passed away, in 2005, he told my mother that the best thing for him was to see us children work together. He had realised his dream
What's it like working with your siblings? "It's not always easy to work with my brothers and sisters. Sometimes we argue, but we can all say that, in 52 years, the restaurant has developed so well that it is better to be together. None of us could manage the restaurant by ourselves. We need to support each other. Just before my father, Vittorio, passed away, in 2005, he told my mother that the best thing for him was to see us children work together. He had realised his dream."
What was your reaction when Da Vittorio was awarded three Michelin stars? "It is the best satis­fac­tion you can have in terms of work. It's hard to maintain every year; we are under pressure. We have to be 100 per cent every day, day after day, as soon as we pass through the doors of the restaur­ant. We enjoy it but it's also stressful."
What do you do when you're not working? "I always work! No, it's not true. I have a little boat in Friuli [near Italy's border with Austria and Slovenia] – usually I go sailing in August when we close the restaurant. When I go, I am in another world. I have two daughters, 20 and 16 years old. When they aren't in school they help us in the restaurant. Like what my father did to us [laughs]."