This is the oddest cookbook I have ever reviewed. In fact, I don't even know if it can be called a cookbook because although the recipes list the ingredients and instruc­tions for preparing the dishes, there are no measurements. So, to make spicy ponzu sauce, for instance, you assemble "rice vinegar, soy sauce, lemon juice, sesame oil and chilli garlic", then "combine the ingredients and keep in fridge".
I'm sure that any skilled cook can, with a little experimentation, make delicious dishes out of these lists of ingredients, but it would have been helpful to have some guid­ance on the amounts.
Celebrity chef and restaurateur Nobuyuki Matsuhisa, or Nobu as he is more widely known, is famous for introducing Japanese cuisine to a wider audience, and for making certain dishes palatable for those who might be resistant to the idea of eating, say, raw fish.
The chef, whose cuisine reflects the time he spent working in Peru, Argentina and Alaska, writes in the introduction that World of Nobu (2018) doesn't showcase only his work, but also that of the chefs who work for him in his global empire of Nobu restaurants, inclu­ding the one at the InterContinental Hong Kong.
"Ever since opening my first restaurant Matsuhisa in Beverly Hills in 1987, followed by the first NOBU restaurant in New York in 1994, I have worked with many wonderful cooks and chefs. Many line cooks have walked through the doors, and as the restaurants have grown, so have they. They have worked their way up, and are now performing brilliantly at the forefront. This book is both a landmark of a long personal journey, and an introduction to the world of the next generation of NOBU chefs who will carry the tradition forward, with this book in hand."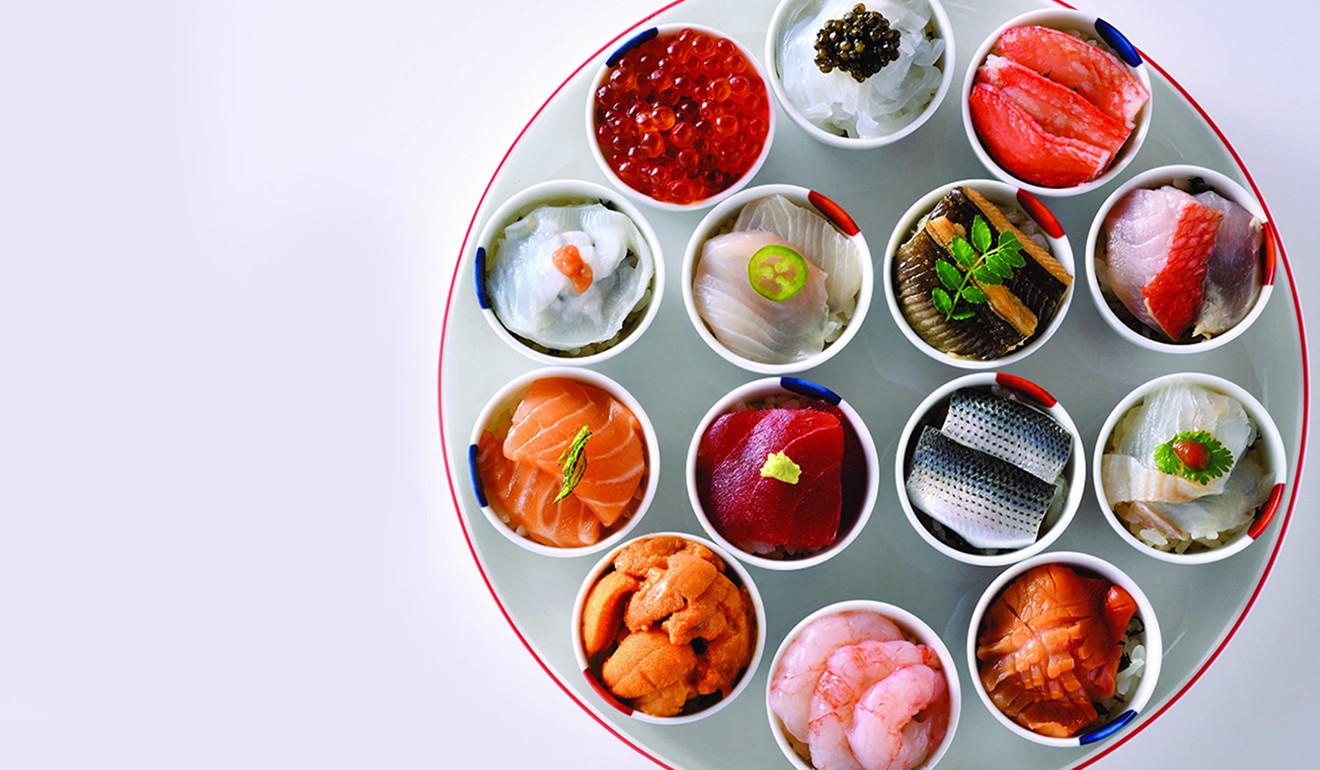 The photos are beautiful and make the food look mouth-watering. Matsuhisa's dishes include his famous toro tartare with caviar; yellowtail sashimi with jalapeño; new style sashimi; and black cod with miso. The rest of the book is devoted to recipes by chefs in Nobu outlets around the world, such as Wagyu katsu with foie gras ganache, and lobster salad with crispy shiitake and sesame truffle ponzu (by Sean Mell, of Nobu Hong Kong); ankimo tofu umami gelée, and aburi scallops with creamy spicy crab and crispy quinoa (by Yoshio Ono, of Nobu Honolulu); and kampachi miso ceviche, and king salmon tataki with yuzu arugula sauce (by Yuichi Matsuyoshi, of Nobu San Diego).