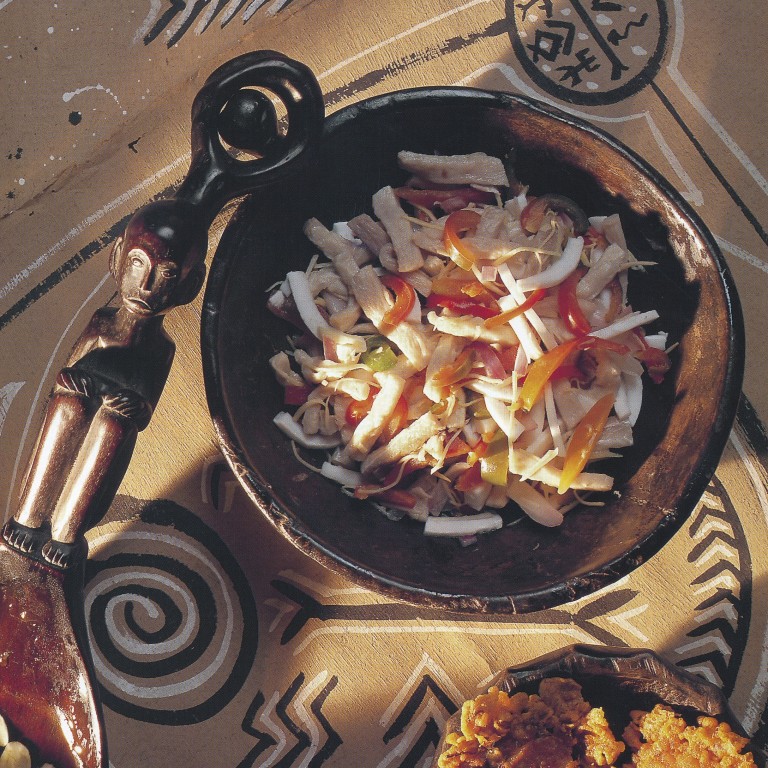 What is Filipino food? Cookbook attempts to define the cuisine of 'cultural exchange'
Adobo, pancit, sinigang, fried chicken, arroz caldo – how many, if any, of these dishes can be called Filipino food given their foreign culinary influences?
The Food of the Philippines, by Reynaldo G. Alejandro, explores the rich culinary traditions of the archipelagic nation
The authors of The Food of the Philippines (2005) start the book with a great question: what is Filipino food?
In an introductory essay, the late food writer and historian Doreen G. Fernandez attempts to answer that, starting with more questions. "Is it adobo – which has a Spanish name, yet contains chicken, pork, vegetables or even seafood stewed in vinegar and garlic, and is thus unlike any Spanish adobado? Or is it pancit – noodles of many persuasions utilising local ingredi­ents, yet obviously of Chinese origin?
"Or would it be sinigang – the sour broth related to similar Southeast Asian soups and stews that are cooling in the hot tropi­cal weather? Could it even be the omni­present fried chicken – sometimes mari­nated in vinegar and garlic before it is it fried? Or arroz caldo – a chicken congee that is served as comfort food even on airlines?
"Since food is one of the liveliest areas of popular cultural exchange, it has of course been subject to foreign influences and change. Chinese traders, the Spanish colonisers and proselytisers, and in the 20th century, the United States – all left their mark on the local cuisine. The signature ingredients of Southeast Asia are present here too, in the form of chillies, lemongrass and the pungent fish sauce called patis. Recent times have seen foods from other more distant lands sometimes occupying a small corner of the Filipino table. To the question therefore, 'What is Filipino food?' One can simply answer, 'All of the above.'"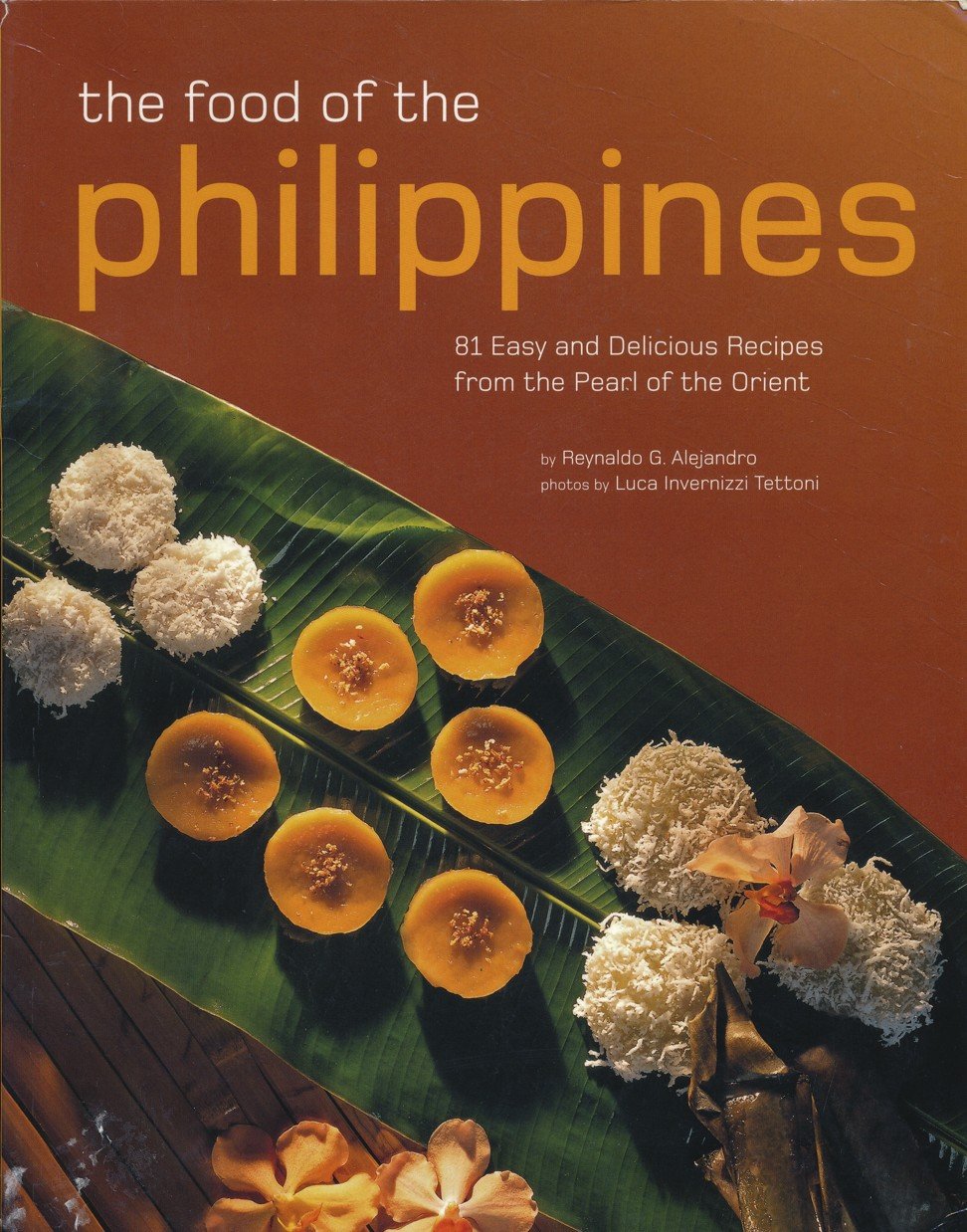 Of course, that's not the end of the debate, and Fernandez continues, "On the buffet table today one might find, for example, Kinilaw Na Tanguingue, mackerel dressed with vinegar, ginger, onions, hot peppers, perhaps coconut milk; also grilled tiger shrimp, and maybe Sinigang Na Baboy, pork and vegetables in a broth soured with tamarind, all from the native repertoire. Alongside there would almost certainly be pancit, noodles once Chinese, now Filipino, still in a sweet-sour sauce.
"Spanish festive fare like Morcon (beef rolls), Embutido (pork rolls), Fish Escabeche and stuffed chicken or turkey might be there too. The centrepiece would probably be Lechon, spit-roasted pig, which may be Chinese or Polynesian in influence, but bears a Spanish name, and may there­fore be derived from Cochinillo Asado. Vegetable dishes could include an American salad and Pinakbet (vegetables and shrimp paste) [...]
"What really is Philippine food, then? Indigenous food from land and sea, field and forest. With added dishes and culinary procedures from China, Spain, Mexico and the United States, and more recently from further abroad.
"What makes them Filipino? The history and society that introduced and adapted them; the people who turned them to their tastes and accepted them into their homes and restaur­ants, and especially the harmon­ising culture that combined them into contemporary Filipino fare."
Recipes in the book include Shanghai-style eggrolls; beef and banana heart soup; chicken soup with green papaya and ginger; Cuban-style rice with meat sauce and plantains; paella; fresh coconut noodles with vegetables; bitter melon salad; fried fish with black bean sauce; diced pork and liver stew with potatoes and pimentos; and sweet coconut corn cake.