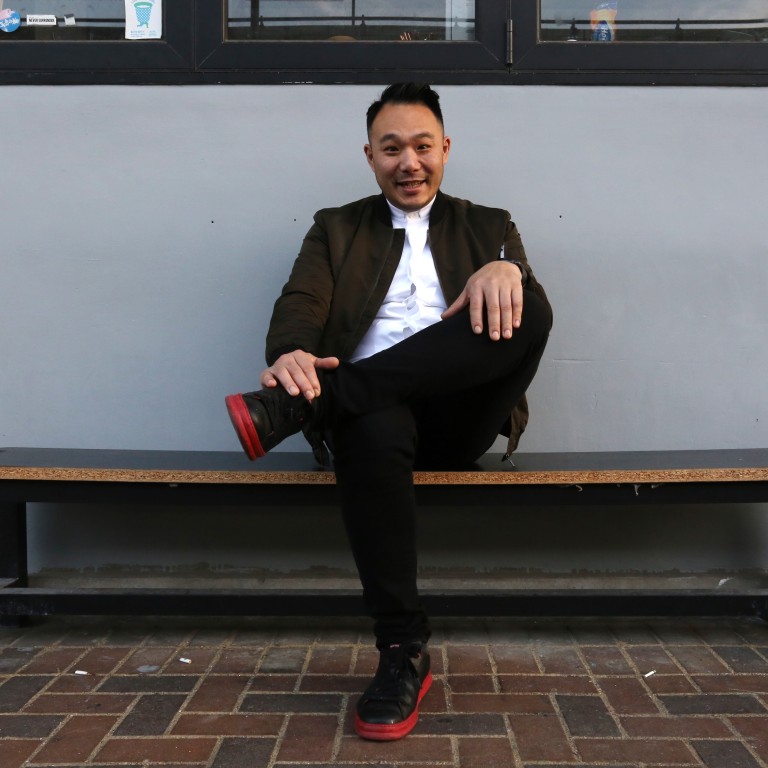 How Hong Kong-born chef Kwanghi Chan found found cooking, and fame, in Ireland
The chef and owner of Bowls by Kwanghi Chan, in Dublin, on overcoming a difficult childhood
Cooking quickly became a way for Chan to block out what had happened with his parents
You were born in Hong Kong. What do you remember about the place? "I don't remember much except going to school in Tsuen Wan. When I was three years old, my parents and I moved to Antwerp, Belgium, where my mother's sister had a Chinese restaurant. I went to school there and learned how to speak Flemish. But then my parents split up and I went back to Hong Kong with my dad.
"In 1989, when I was eight years old, I went to live with his younger brother in Buncrana, Donegal, in Ireland. We were the only Chinese in the farmers' town. My uncle opened a European-Chinese restaurant that had good chefs. They made things like Peking duck, char siu and spare ribs, fake bird's nest out of shredded deep-fried potatoes, and kung pao chicken."
Is that what led you to become a chef? "I started working at the restau­rant when I was eight, washing dishes and picking the meat out of chicken wings for fried rice. I learned how to use a wok and fry rice with it. By the time I was 13, I was running the restaurant when my uncle took a few days off. I was able to cook all the dishes. During lunchtime at school, I'd go to the restaurant to make sure the chicken had been defrosted and do a couple of jobs, then go back to school and come back again at 4pm.
"After I did my university matriculation exam, I had to choose between art, which I was good at, or culinary school, which was French cuisine. The school was three hours from where we lived. I left my uncle's place in 2005. I loved culinary school. It was a three-year programme. At the start, it was hard because everything was totally differ­ent, but I was a fast learner.
"After the first year, I was selected for the college culinary team. I went to competitions around the country and used to get medals all the time. In the last year, I got selected for the national Irish team. I was on the team for five years, competing in three Culinary Olympics."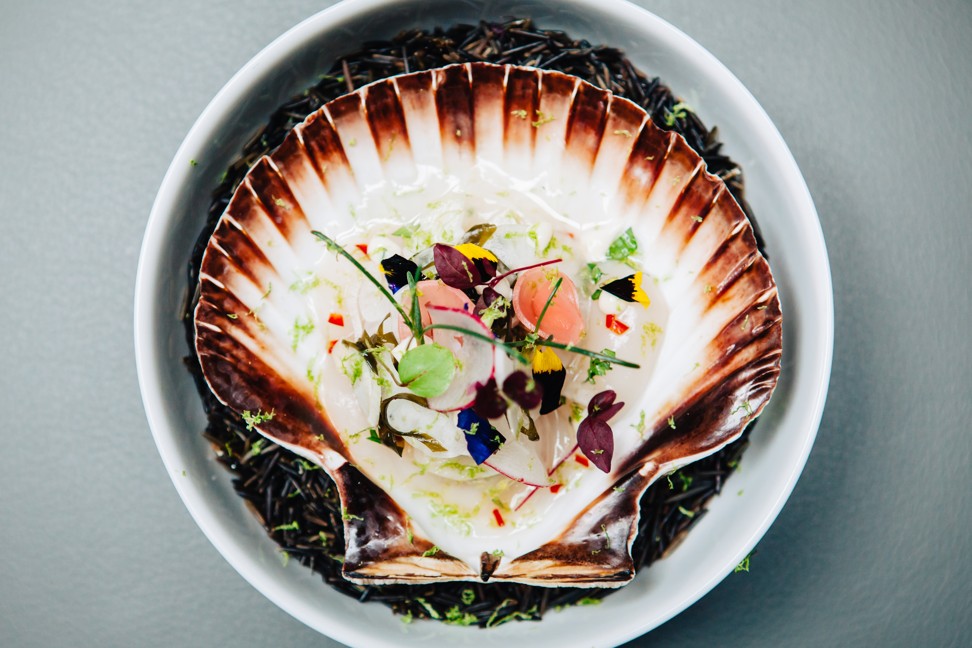 Did you like competing? "I wasn't very sociable back then, I focused on work. I could only express my anger through my cooking, that was my outlet. Every hour I had, I read cookbooks. It was a way for me to block out what happened in my life with my parents."
What was it like working in the one-Michelin-star restaurant at Cliff House Hotel, in Dublin? "I worked my way up the ranks to head chef at the Cliff House Hotel in 3½ years. At the time, Ireland had only four Michelin-starred restaurants, so that was hard. We used fresh ingredients, such as flowers and herbs from the garden, and in the winter we made dishes look colourful with beet­roots and marigolds, which we preserved by dehydrating them."
How did you get back to your roots? "In 2013, my wife, Michelle, and I had our first child, Lily, and Michelle found my mother through Facebook. There weren't many Chinese restaurants in Antwerp, so she emailed or rang each of them asking if they knew my mother, and my cousin rang back. Michelle told me about locating my mum but it took me about two weeks to think about it.
"About six years ago, I met my mother and her sister's family in Antwerp. My second-oldest cousin and I used to play together and he wondered where I had disappeared to. He's in Hong Kong now.
"Meeting my mum was hard at the start. I was trying to find out what had happened. The story was my parents had me when they were young, 17 or 18. When they got divorced it was hard for a single mum to have a child that young. So my father said he would look after me, but I ended up with my uncle. Chinese families try not to talk about the bad things and bury it until you ask."
How did you get into tele­vision? "I got a phone call about [The Six O'Clock Show] one day and I've now been on TV for six years. I was nervous at the start, but after a while you get used to it. It's live, there's no pre-recording so you have to have a knack for it. I'm trying to brand myself as the Irish Ken Hom doing modern Asian food. In Ireland, if I was going to compete in French food I wouldn't stand out. The segment is eight minutes so I do simple things like fried rice, curry, steamed fish with ginger and spring onion, Singapore noodles."
Tell us about your line of sauces, ChanChan? "I made a miso-based hot sauce with Irish seaweed based on Korean gochujang. It's nice on chicken wings. I thought we'd bottle it, put a label on it and put it in the local supermarket, and see if anyone would take it. We made 12 bottles but I knew nothing about retail. There were so many requirements we had to satisfy. In the first month, we sold six bottles. Three years later, we have a retail distribution of 1,000 stores in Ireland. I also do spices, black garlic and a new line of snacks with nuts."
Tell us about your restaurant, Bowls by Kwanghi Chan. "It came after the sauces. I wanted to create a busi­ness model where you can buy the sauce and eat it, so we started Bowls by Kwanghi Chan. It's simple Asian noodles and rice bowls based on Hong Kong cart noodles. You can pick noodles or rice, three types of smoked barbecue meat, and we use fresh vegetables, wakame seaweed, pickled ginger, cabbage, spinach and home-made kimchi."
Kwanghi Chan was in Hong Kong as a guest chef at Test Kitchen, in Sai Ying Pun.