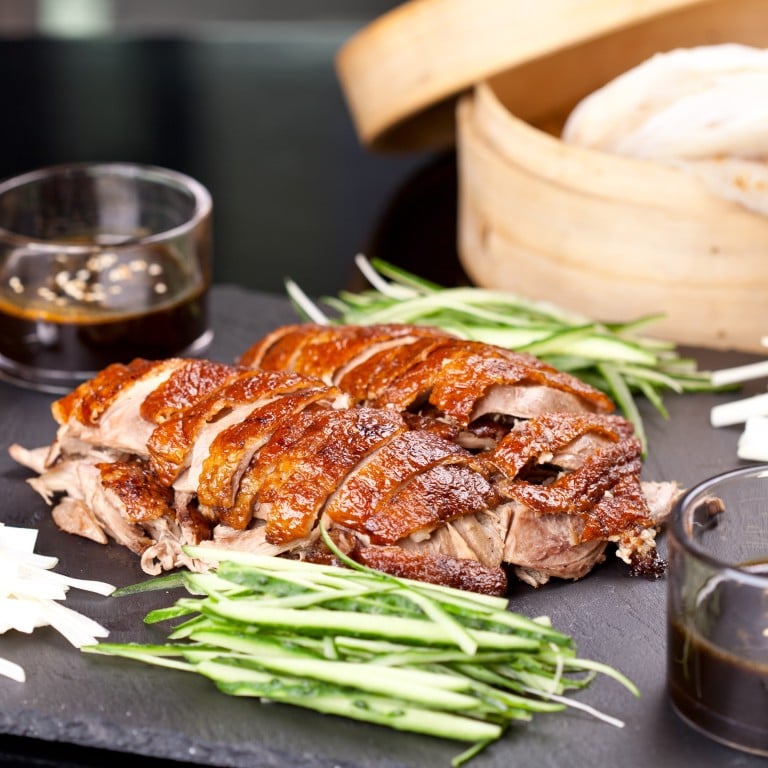 Vintage cookbook collects recipes from 1970s China, tells you how to judge a good Chinese chef
'Five Treasures of Chinese Cuisine' assembles recipes from Guangzhou, Fujian, Beijing, Shanghai and Sichuan
Written by friends Flora Chang and Gaynell Fuchs, it includes recipes for sweet and sour pork and Peking duck
How can you not love a book that has a section called "How to Choose a Cook"? In Five Treasures of Chinese Cuisine (1977), authors Flora Chang, from Fuzhou, Fujian province, and her friend Gaynell Fuchs, from Windsor, Connecticut, are being a little tongue-in-cheek when they write, "While it is doubtful if many of our readers will be in a position to hire a Chinese cook, some suggestions on how to judge a cook may come in handy when appraising one's own efforts […]
"In China the cook would be given a food allowance and part of the job would be to select the food as well as to prepare and cook it. The employer would take all these tasks into account when making the decision."
The authors suggest testing the skills of the cook (whether hired or yourself) with three dishes: egg flower soup, steamed pork hash and stir-fried beef.
Chang and Fuchs, who became friends in Hawaii, explain that eating well was taken seriously in China by those who could afford it. "However, the art of preparing food has been left to the unlettered chef. Confucius claimed that 'gentlemen should get away from the kitchen'.
The kitchen was the domain of the chef. While the emperor or philosopher may have enjoyed creating a recipe or philosophising about subtle blends of ingredients, they would rarely if ever have anything to do with the actual preparation of the food.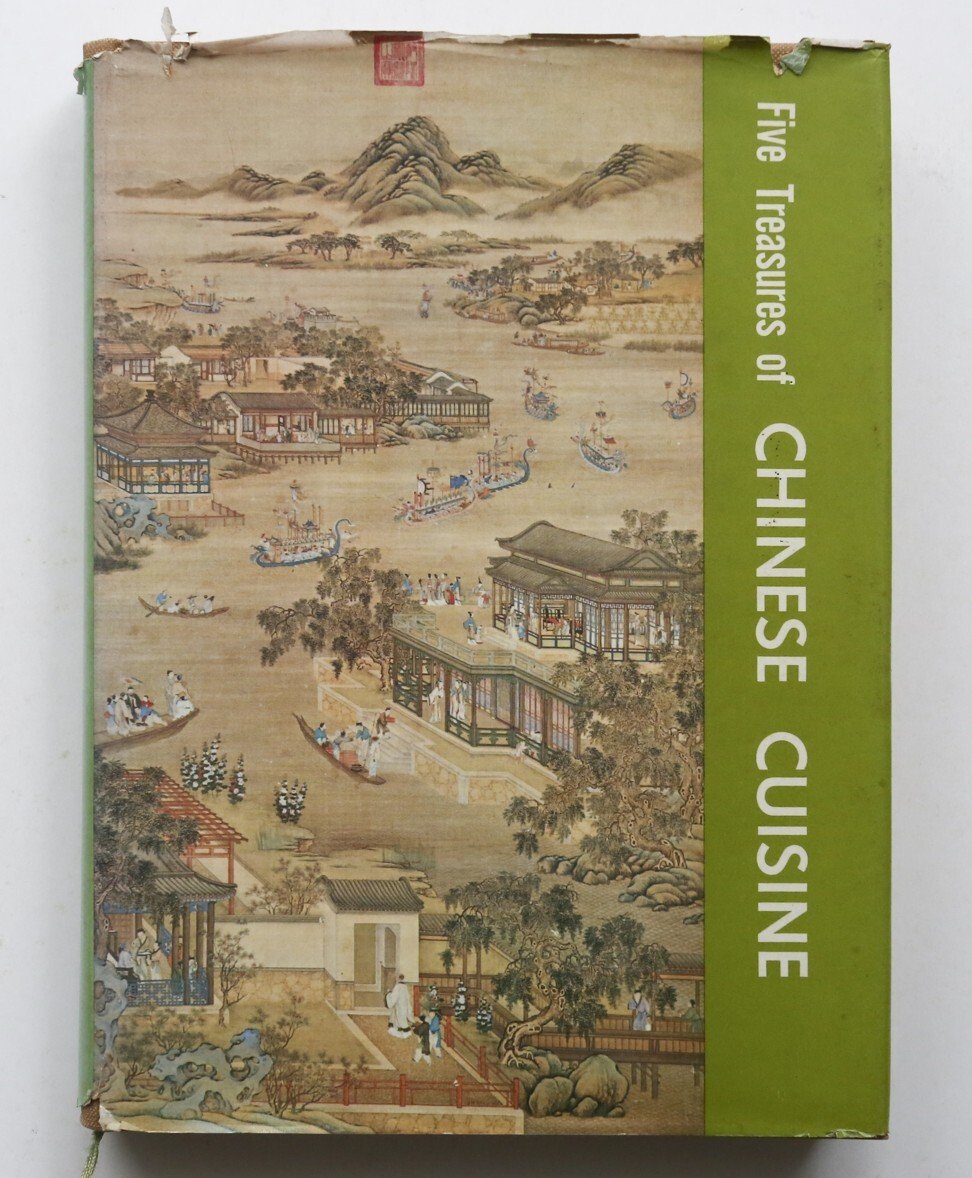 "Hence, for centuries the role of the cook has been assumed most often by the illi­terate. No book on cooking was written or published until the last half-century, although some special recipes have been handed down from generation to generation through male members of the family."
The "five treasures" Chang and Fuchs refer to in the title are the cuisines of Canton (now Guangzhou), Fukien (now Fujian), Peking (now Beijing), Shanghai and Sichuan, and they also write about general recipes – noodles, rice, pickles, condiments – that are similar across China.
In the Cantonese chapter, we get recipes for oxtail stew with raw peanuts, crab with black bean sauce, sweet and sour pork and winter melon soup.
Fukienese recipes include fish and tofu soup, deep-fried shrimp balls, eight treasure crab rice and stuffed clams. From Peking, there are recipes for bird's nest soup, a modified Peking duck (top left; the traditional recipe requires equipment not found in most home kitchens), braised pig's intestines and mandarin pancakes.
The chapter on Shanghai cuisine includes dishes such as chicken and watermelon soup, drunken chicken, lion's head meatballs (top) and paper wrapped spareribs. And in the Sichuan section, there are recipes for ma la beef shreds, bon bon chicken and sour hot sea cucumbers.