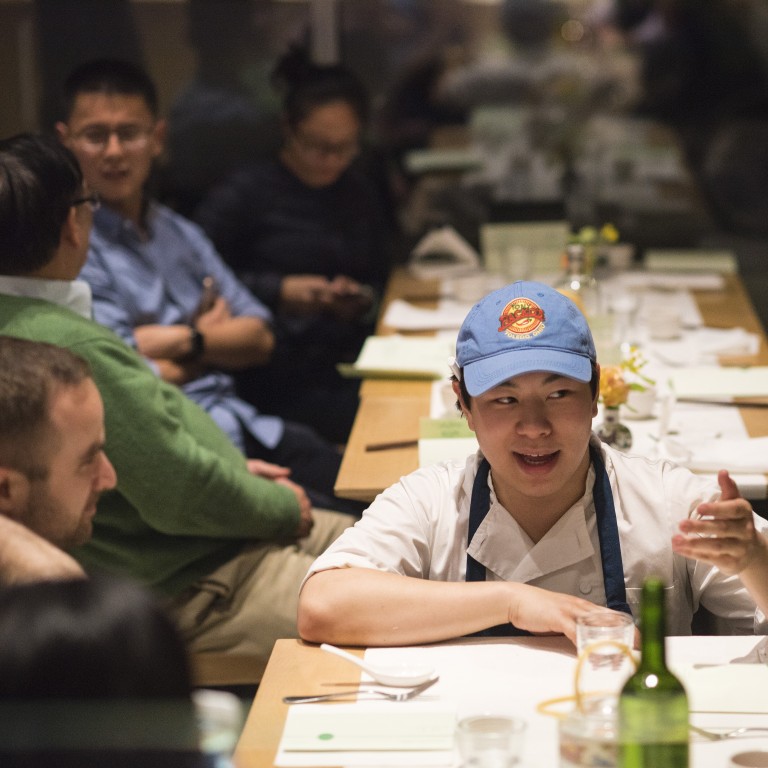 Changing America's idea of Chinese food: 'it's not all lo mein and General Tso's chicken, chef Lucas Sin says
The Hong Kong-raised, Yale-educated chef's 'fast-casual' chain of northern Chinese restaurants in New York and Connecticut is challenging long-held perceptions
Sin opened his first pop-up restaurant in an abandoned Hong Kong factory when he just 16. He and the Junzi team have been helping feed health care workers
When did your food journey begin? "I cooked a lot at home when I was a kid. When I was 16, I opened a pop-up restaurant in an abandoned newspaper factory in Chai Wan. A friend of a friend had a space and he was kind enough to lease it to me for free. It had a wine cellar and a semi-professional kitchen. It came about because my dad and I were thinking of what to do for my last summer in Hong Kong before I went to college [in the United States] and the idea of a pop-up restaurant came up. I had no professional experience but I told myself, 'Why not?'"
"I researched, put together menus and taught my friends how to cook. It was fun. My guests were my teachers, friends, parents' friends and people we didn't know. All proceeds went to Christina Noble Children's Foundation, an NGO that my school – the Chinese International School – worked with. My signature dish was pork belly claypot rice with taro and Chinese sausage."
Now that you're based in the United States, what do you miss about Hong Kong? "I love the Hong Kong food scene. Everybody knew each other. The cooks from different restaurants would go out to get beers after service and eat together."
What did you learn from working at TBLS with chef Que Vinh Dang? "The best way to learn something is to figure out who does it best and whether that person would be willing to teach you. TBLS [a now-closed restaurant on Hollywood Road in Hong Kong] was my favourite restaurant, so I asked chef Que if there were any job openings. At TBLS the menu was creative and it changed all the time.
"Working there was challenging because the kitchen was small but we still managed to serve delicious food. Que [who now has
Nhau restaurant
, in Central] is one of the most generous chefs I've ever cooked for because he taught me everything. I learned to make pastry, cook fish and wash dishes properly. This was my first real kitchen job. I worked there for only about two months but I learned a lot."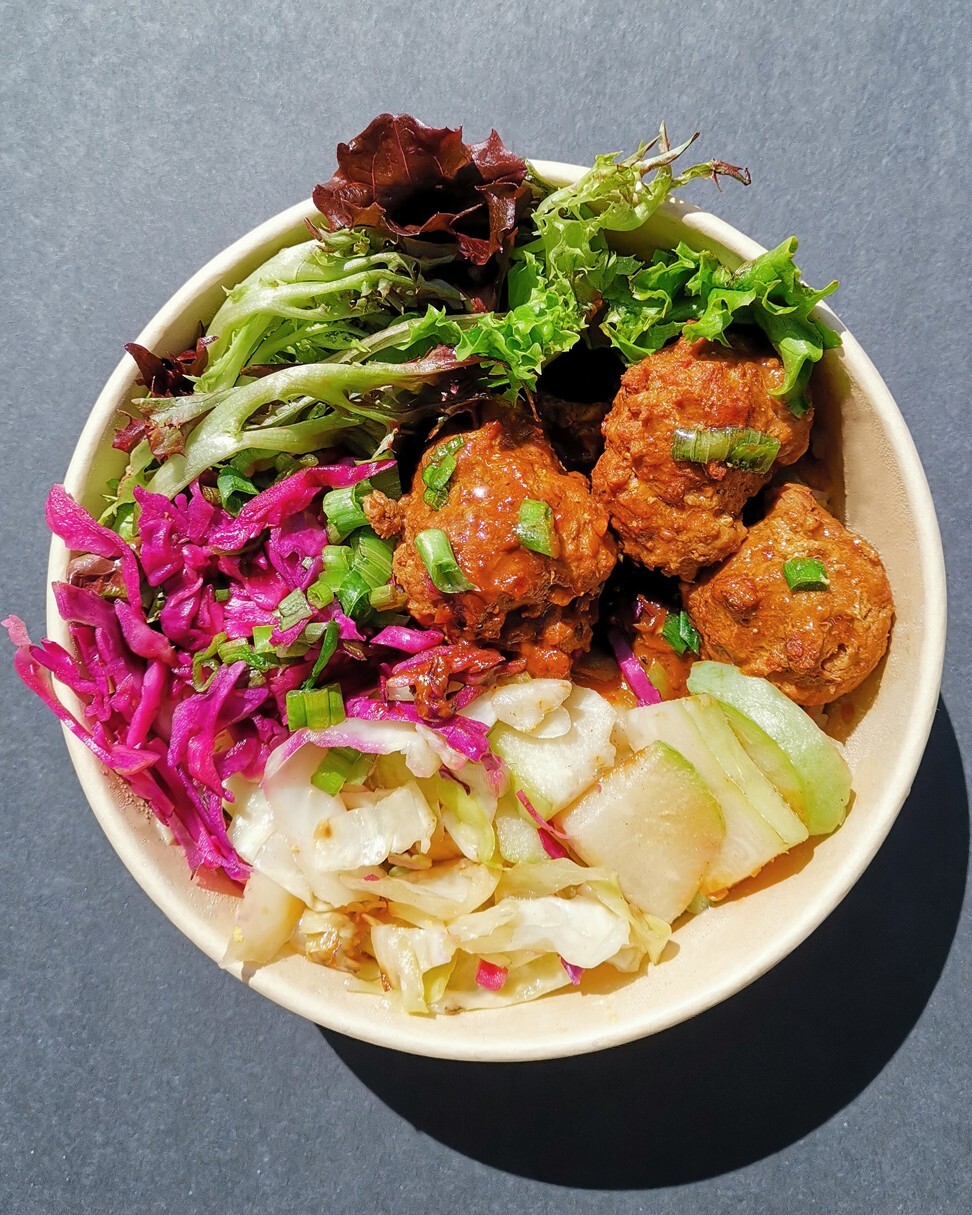 You studied cognitive science at Yale University. How does this background influence your cooking? "Cognitive science is the interdisciplinary study of the human mind. When it comes to cooking, we try to solve problems. For example, how do you make food delicious? How do you make sure sauces stay good over a long period of time? How do you create the best guest experience? How do you condense 4,000 years of Chinese culinary history into a one- or two-minute story?
"Pop-ups are a great opportunity to explore specific narratives, stories and pockets of culture. Our Distance Dining pop-up is equal parts sociology, economic history, science, cultural history and food distribution. We draw from all sorts of inspiration to create menus, and this is similar to cognitive science in the academic field."
What is the most valuable lesson you learned from apprenticing at three-Michelin-star Kikunoi, in Kyoto? "On my last day at Kikunoi, chef [Yoshihiro] Murata told me his story: when he was young he knew French food was the best in the world. His father owns Kikunoi but instead of working there, he went to France and cooked there. A month later, he realised he should be thinking about the food that is in his blood, which was Japanese cuisine. He went back to Japan and took over his father's restaurant and made it one of the best – if not the best – traditional kaiseki restaurants in Kyoto.
"In my case, I thought Japanese food was the world's best, so I dedicated myself to learning about the cuisine. After working at Kikunoi for two months, I went back to school for my senior year and thought about Chinese food. Chef Murata inspired me to think more deeply about Chinese food because I'm Chinese."
Why serve northern Chinese food at Junzi instead of Cantonese? "Junzi's goal is to show people how Chinese food is diverse. We decided to serve northern Chinese cuisine because the co-founders of Junzi were from the northern part of China. But over the past couple of years, we have found ourselves gravitating more towards simple home cooking, based on vegetables and vibrant flavours.
"It's also important to think of Junzi as a fast-casual restaurant where we want to be part of people's lives. Americans eat salads, burgers and tacos, and I think they should be eating Chinese food, too."
What are some of your favourite Cantonese and non-Cantonese dishes? "Claypot rice is absolutely my favourite. I also love Hong Kong-style scrambled eggs: the 10-second stir-fry type of egg that's silky and smooth. It's simple but also technical and you can easily mess it up. For a non-Cantonese dish, I miss eating suan cai bai rou, a hearty stew from north­east China made of pork bone broth with lacto-fermented cabbage and pork belly."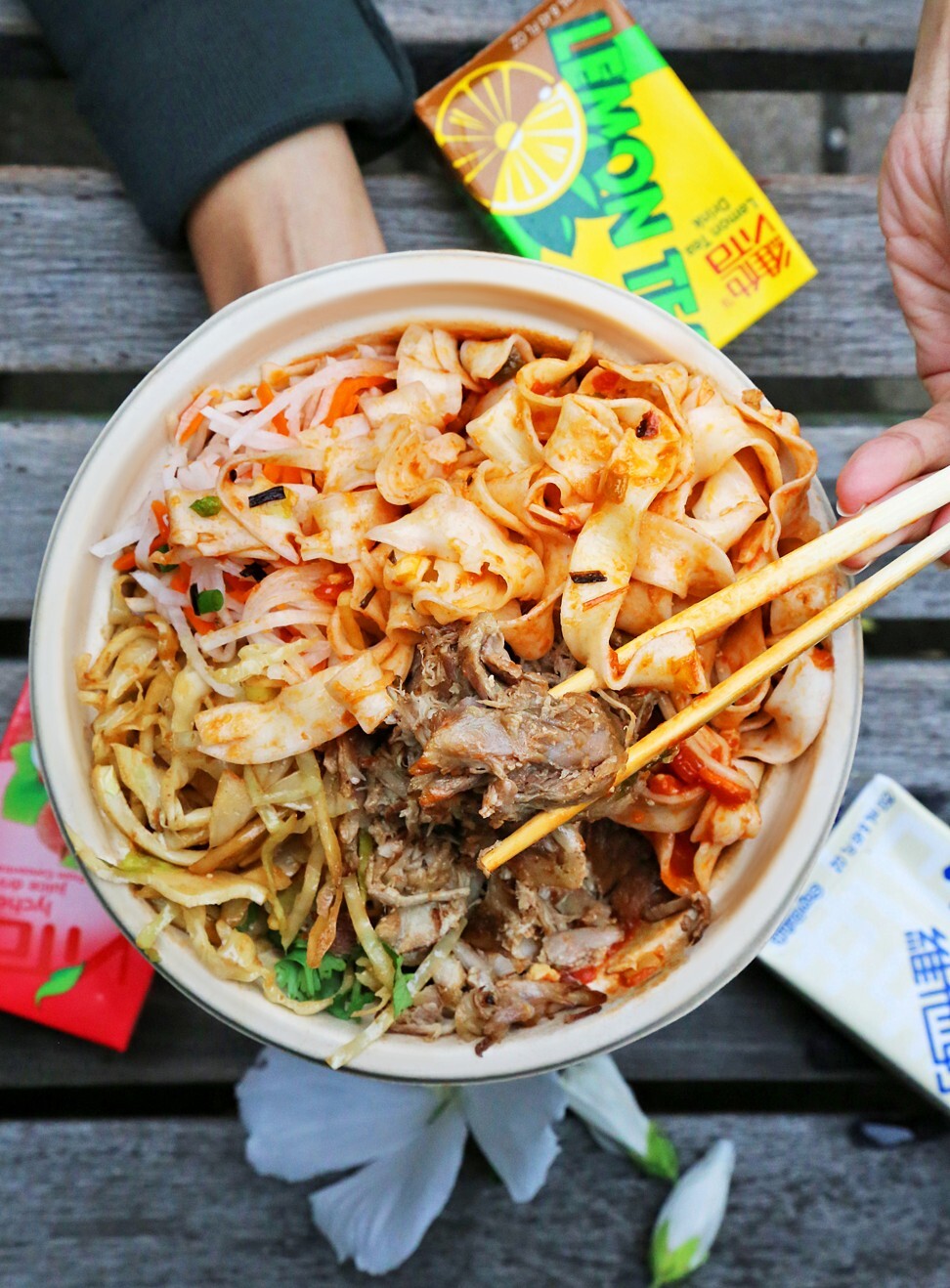 Have you come across any interesting chinese food facts? "The first documented Peking duck recipe I found was in a 14th century book called Yinshan Zhengyao. It was written by an emperor's pharmacist during the Yuan dynasty. The duck, prepared in an imperial way, was cooked inside a lamb's stomach with coriander and onion. It eventually evolved into what we know as Peking duck, which is not cooked with coriander and onion any more."
What ingredient do you love? "Sichuan peppercorns are wonderful. They are floral and citrusy, and are a great flavour enhancer. The downside is that it has a numbing effect on the lips if you overuse them."
What drives you to succeed? "We've been helping frontline health care workers during the Covid-19 crisis through our 'share a meal' initiative. To date, we've sent around 4,500 meals. One time, some workers came up to me and said they were looking forward to eating Junzi food more than pizzas and burgers, and hearing this made me happy because I want to change people's perception of Chinese food. It's nutritious and it's not all lo mein and General Tso's chicken."